DAY 01, JUNE 15/16 2013→
Narita Tokyo Airport
Most of the 15th was an anxiety attack. We headed to the airport at about 2:30pm. There was heavy traffic to JFK airport & we arrived at about 4:15, where I kinda didn't want to leave my parents haha. When we went into the airport, we were told our seats weren't together & I bursted into tears (I'm afraid of planes, so that kinda set me off). The airline switched the seats so I wouldn't panic, & apparently alerted the flight attendants about it, since they kept coming over to me asking if I was alright. The plane was delayed, apparently due to a passenger not following safety rules, which caused them to turn back to the terminal & distressed me even more, but once the plane was in the air, I was okay. For once, on a plane, I slept for 3 1/2 hours & listened to Gackt (thank god they had a USB port to keep my iPod charged) which made me happy. We landed at around 10pm in Japan & didn't get to the hotel until 1am, since we got lost trying to find it in the dark.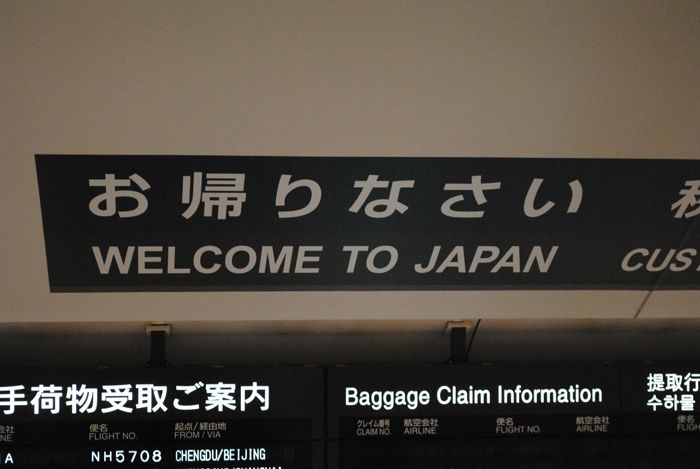 DAY 02, JUNE 17 2013→
Odaiba
We thought we would be sleeping in, but for some reason we were up at 5:40am. After showering & rearranging luggage, we left for Odaiba. We rode on an automatic train (which I thought was pretty cool) after being smushed into the subway, passing the Rainbow Bridge. We walked over to Palette Town (which brought back nice memories of Gackt at Zepp Tokyo) & went to Venus Fort after getting some Starbucks. There I bought my mom a caricature of Kiba
by such an adorable artist
. After getting some burgers, we walked over to Decks Tokyo -- expensive shopping day. In an arcade there, I won a big Hello Kitty pillow for Jean from a claw machine!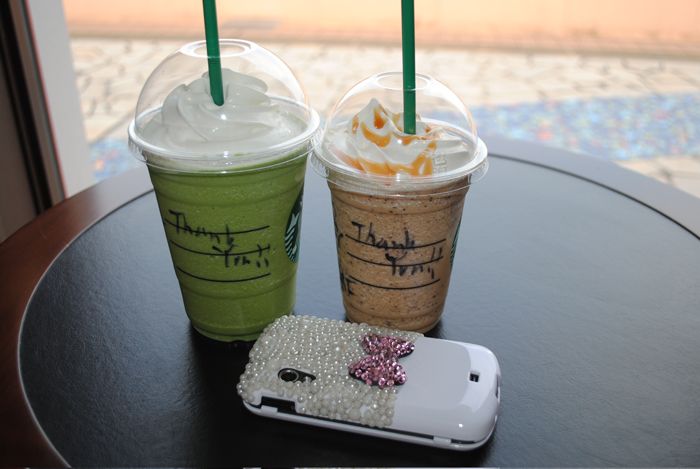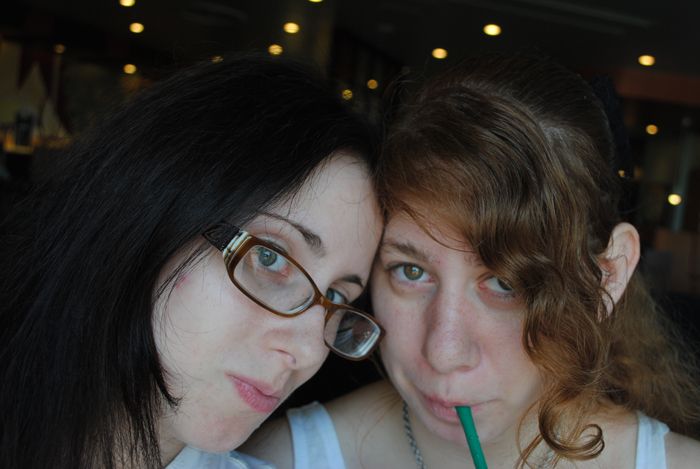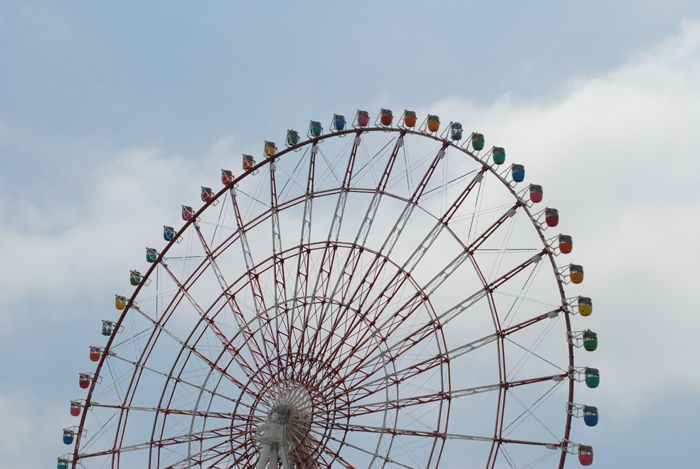 There was a pet shop, so I couldn't resist. I wanted to take that little black puppy home with me.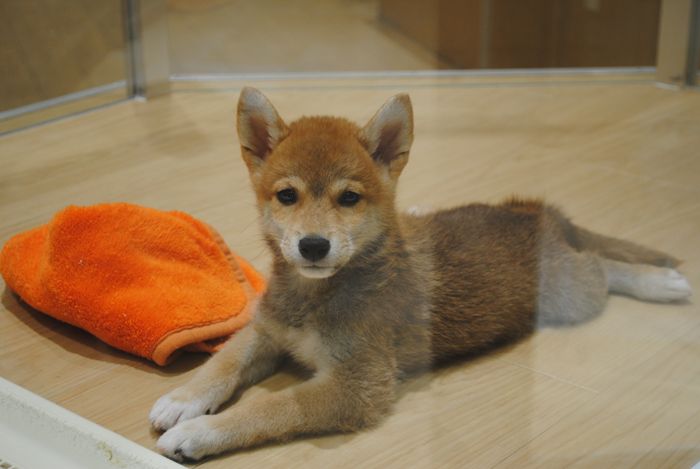 Venus Fort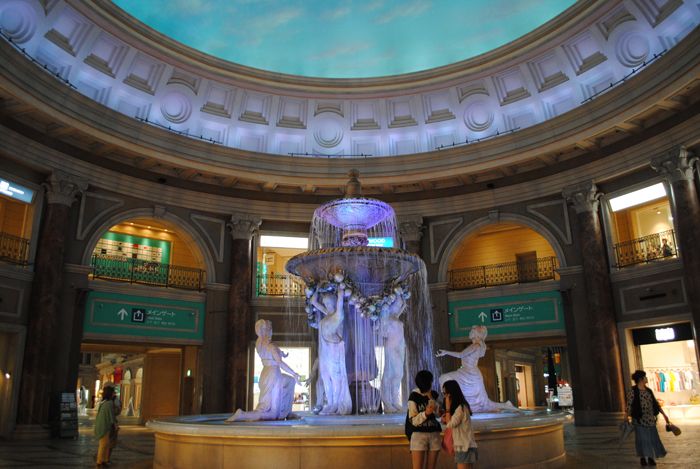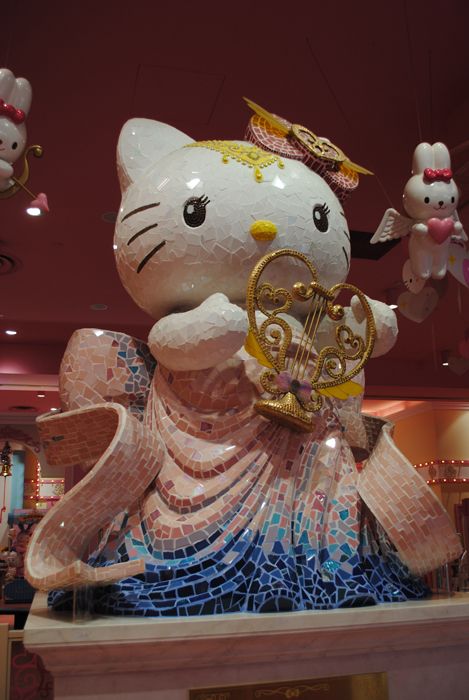 This is the Hello Kitty plushie I won from the claw machine-- on my first try woo!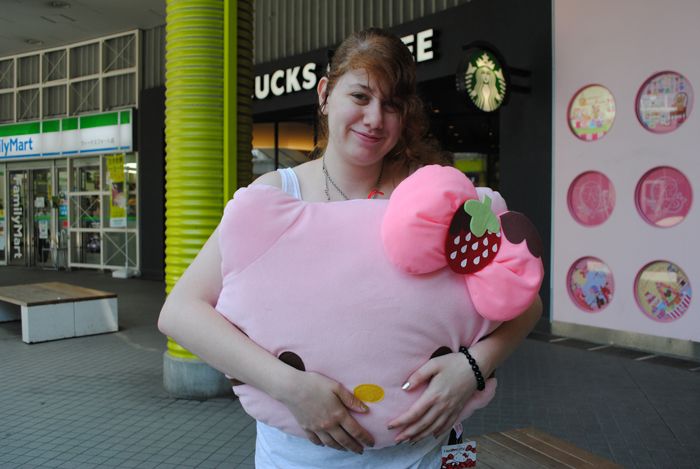 Cheeseburger from Lotteria yummm


This is the caricature of Kiba I got for my mom-- isn't it precious? She loves it & hung it in the kitchen, my sister was upset because she wanted it hung in her room & was planning to take it haha.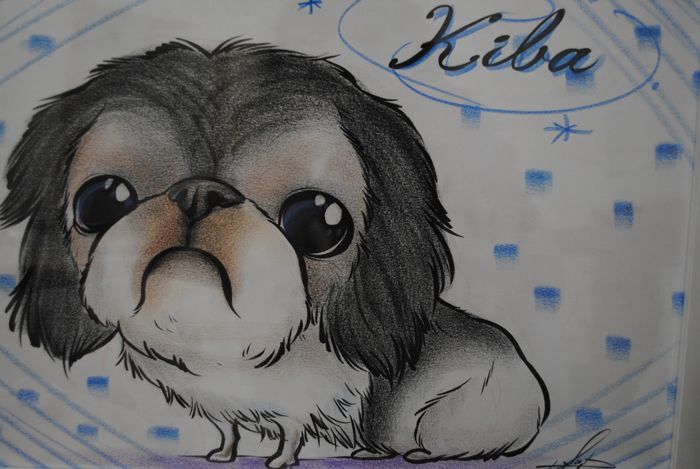 There was a Capcom store in one of the malls & all our nerd just came out haha. I needed some RE6 merc, especially that B.S.A.A. pin! which I dropped in the toilet & Jean fished out for me orz That store didn't have enough Piers.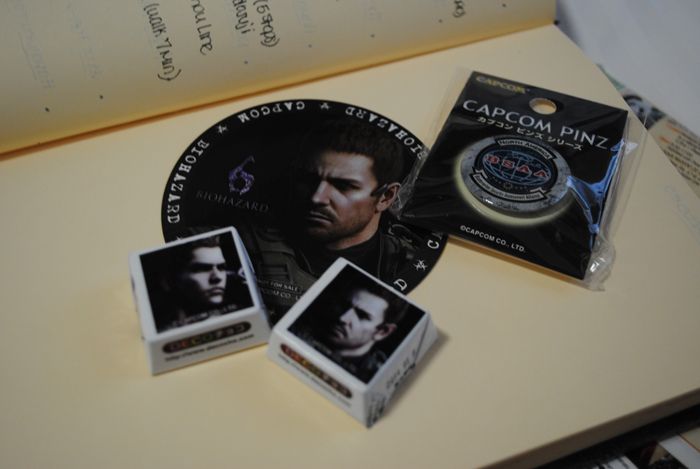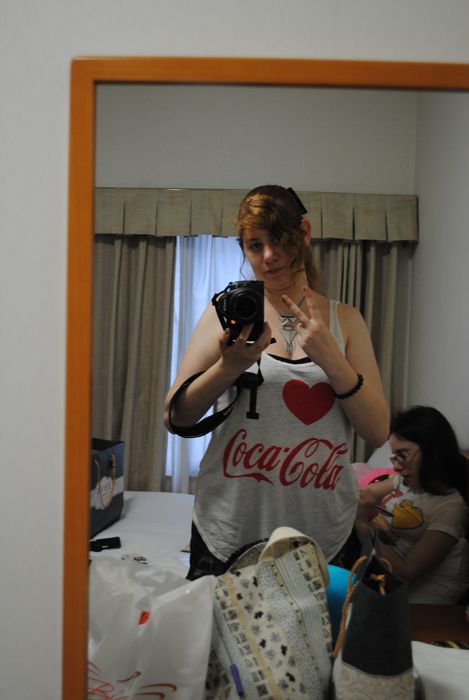 Anyone notice our super American shirts haha-- we were like a walking McDonald's.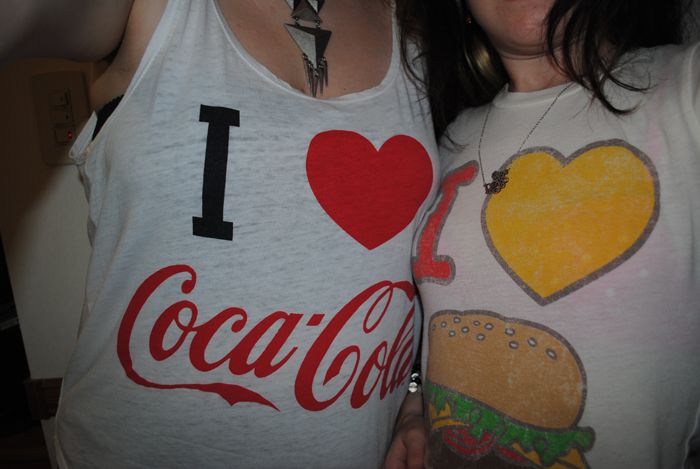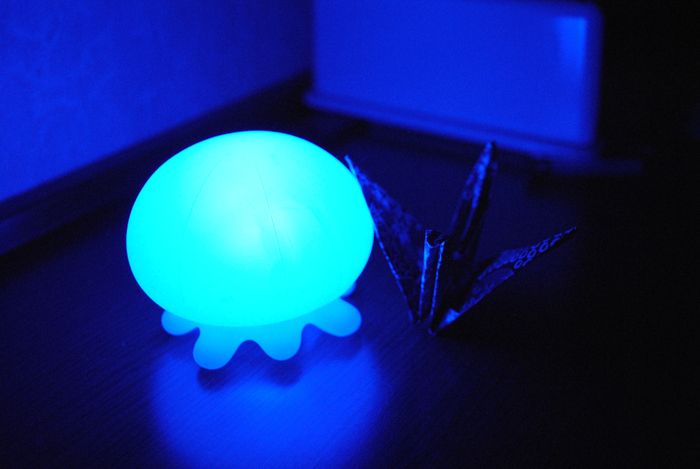 DAY 03, JUNE 18 2013→
GACKT Concert
I'm going to write concert details for all three shows in a separate post & just will write what happened this day aside from that. The concert was wonderful, but before & after it, not so much. At 1am that morning, I woke up feeling sick with a stomach ache & a hot bath didn't even help. I didn't fall back asleep, but I started feeling better before heading out to Tochigi for the show. We got lost for a bit & arrived at the concert hall at 9:30am. There was literally nothing to do at all in the area, so we pretty much did nothing until the show started at 6:30pm, aside from getting the goods (we actually thought the goods line was the bathroom line since it was around the corner from it. Good thing we unknowingly got on it haha).
After the great concert, however, it really sucked. I was exhausted from waking up early & then the show & on the way back, we found out the trains closed at 11pm, the show ended at 10pm & our hotel was in Tokyo, which was quite a distance. There was no bus & a taxi wouldn't take us, so we ended up staying at a hotel until the first running train at 5:30am the next day.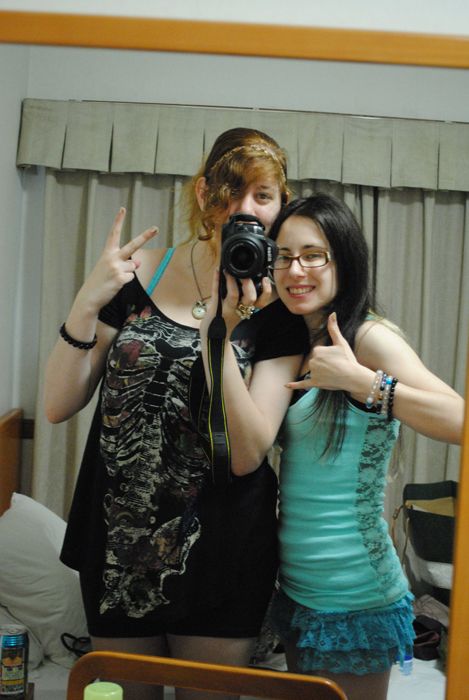 DAY 04, JUNE 19 2013→
Osaka
We woke up early the next morning to catch the first train to Tokyo. Once we got to the hotel we showered & checked out to catch the shinkansen to Osaka. Transporting the luggage was a huge pain in the ass, but once we got to Osaka, everything got better. We picked up the Gackt tickets that were sent to the hotel & found out our hotel room was upgraded. The room was a small apartment-- big kitchen space, a table, 2 bedrooms with 2 big beds & a divided toilet/shower room. Because it was raining, we only went to HEP Five. As we were walking around, a girl working in one of the stores stopped us to ask us questions. She spoke very good English & seemed really excited to meet people from New York who loved Japan & Osaka more than Tokyo haha (she never been to Tokyo but I guess she assumed most tourists liked it more than Osaka). She asked why we came to Japan & said we loved it before & came back & because of Gackt. She was surprised we knew of him (she said her mom was a big fan of his haha) & started asking us about him, his concert & his English, since she didn't know him that well. After that, we went up to Joypolis & I won three stuffed animals from claw machines. This time a worker came over & moved an item to help me win it haha.
Our great hotel room for the week.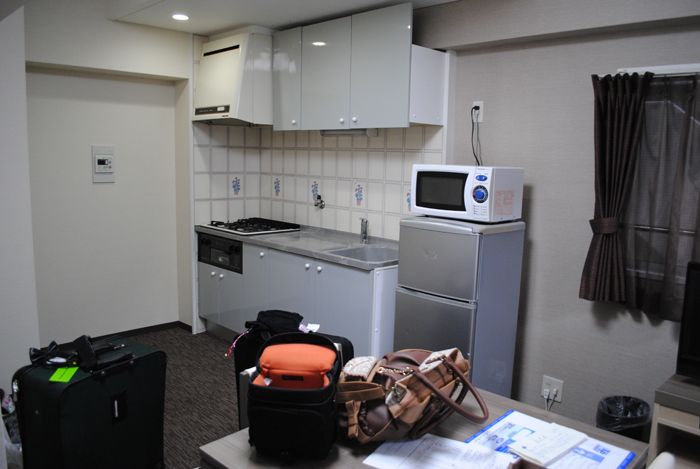 Berry lattes were delicious~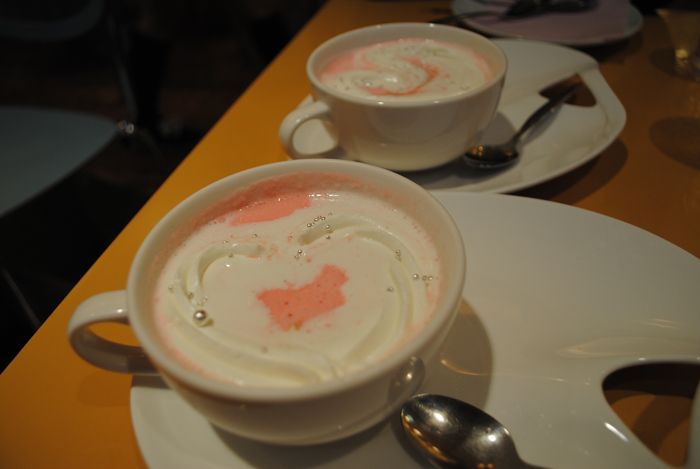 Chocolate & banana parfait.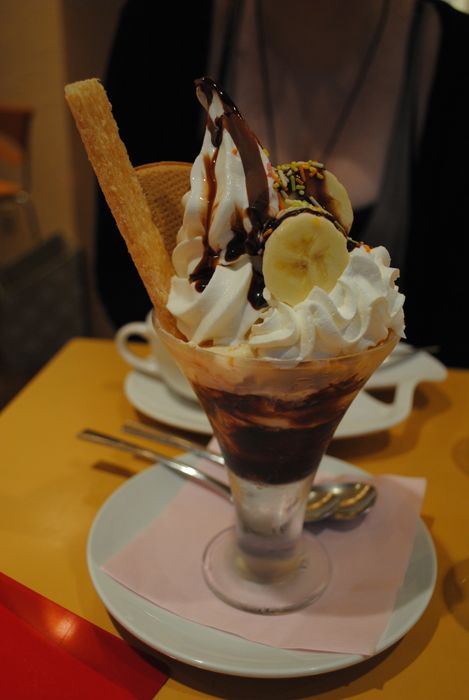 Joypolis Arcade (I really wanted a big ass alpaca but I didn't win it :c)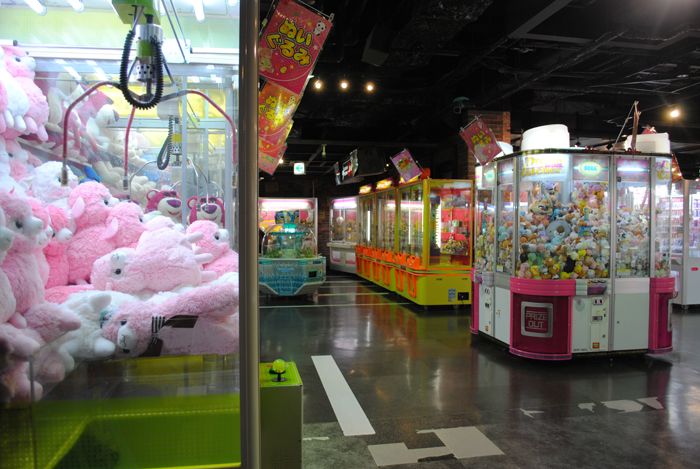 HEP Five ferris wheel from the inside while it was raining. I didn't like riding it on a clear day, no way in hell I was going to in the rain!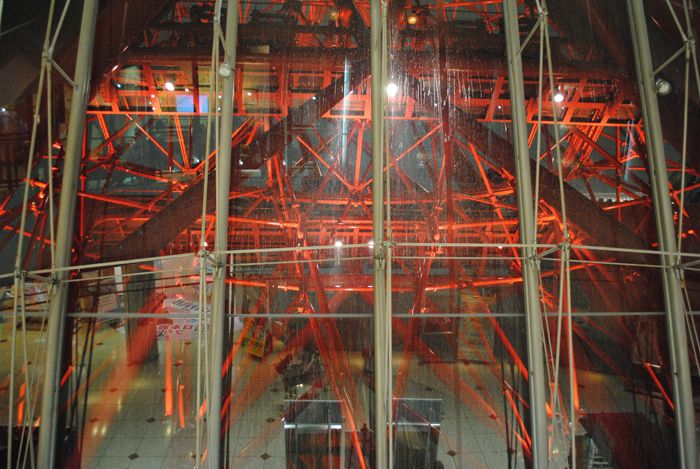 Food displays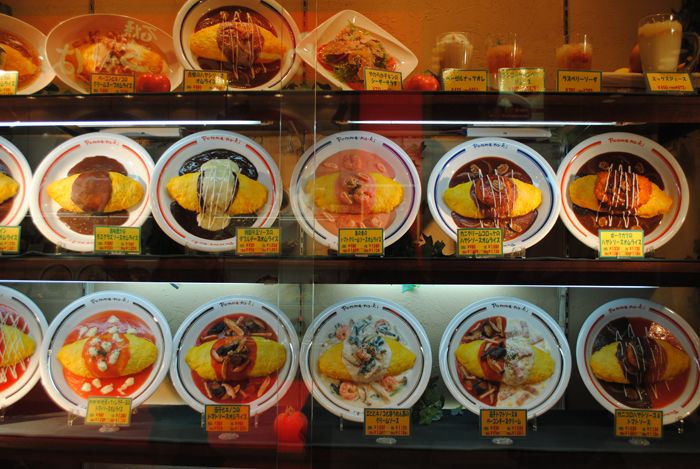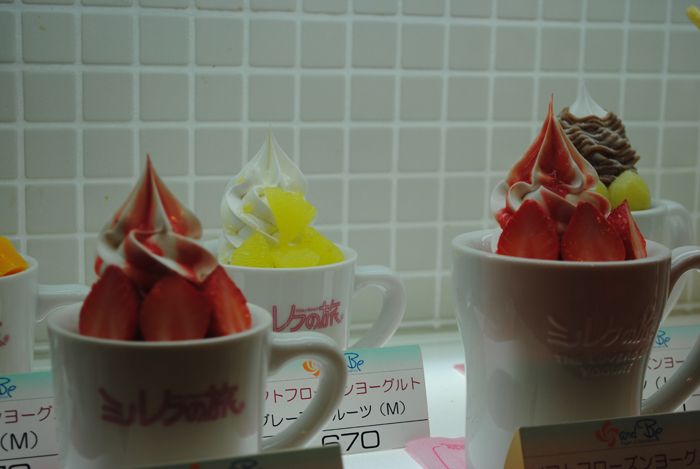 DAY 05, JUNE 20 2013→
Osaka
It was another rainy day. We took some pictures at Osaka Castle before heading out to Osaka Kaiyukan Aquarium. The aquarium was really big & I was excited to see the main attraction, the whale shark. It was a little crowded for my liking, though. I was amazed by the different kinds of jellyfish they had & I got to pet a sand shark! I loved that. After that, we headed to Universal Japan's Citywalk. The first thing we did was eat before shopping around, then more eating for dessert haha.
Beginning of the Osaka Castle pic spam. I just find this castle so beautiful *3*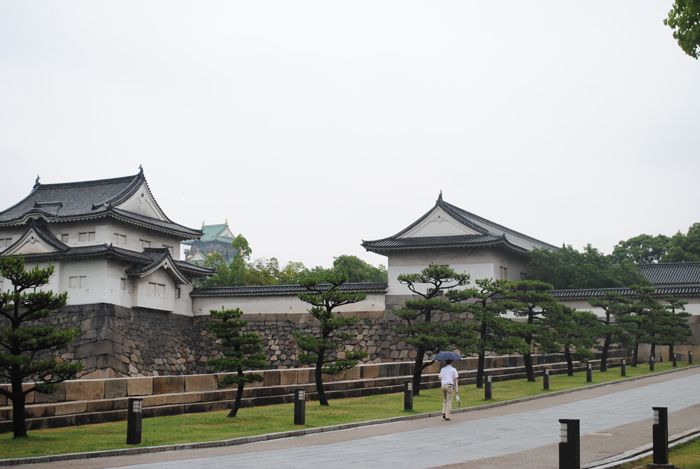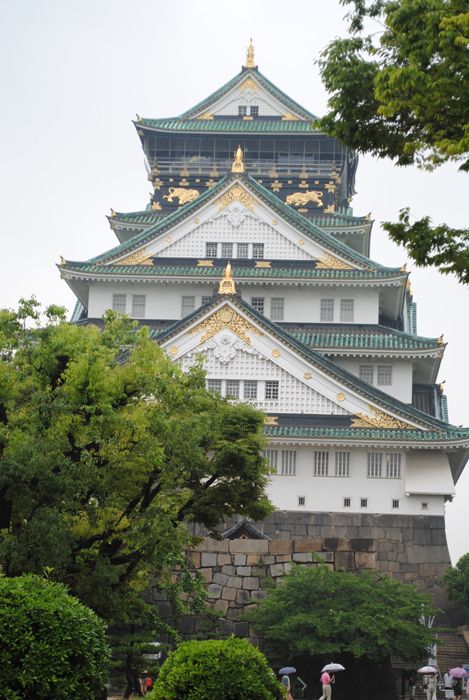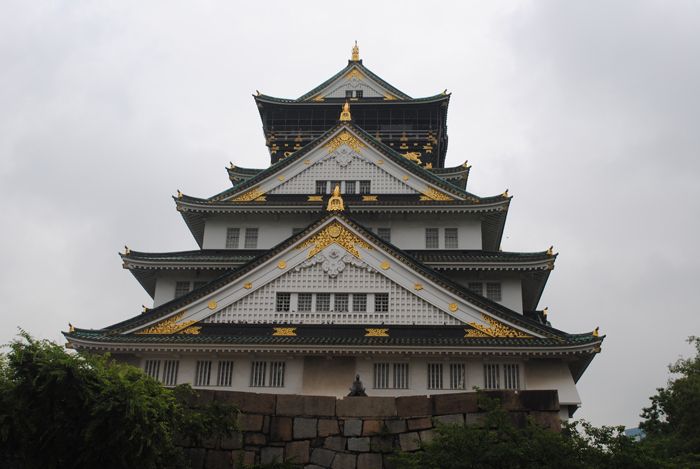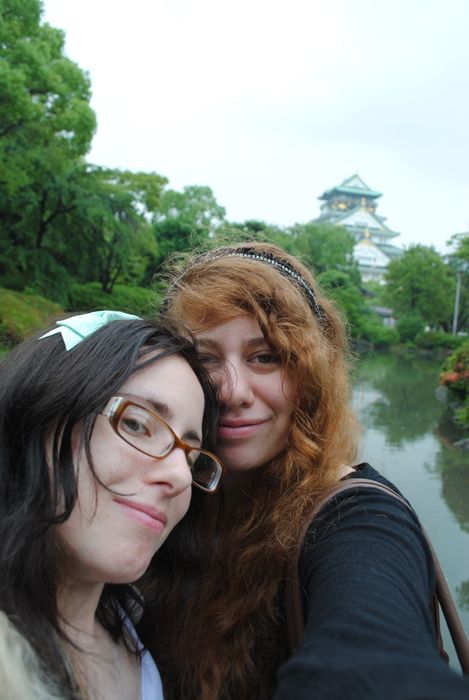 Osaka Kaiyukan Aquarium.


It was feeding time for the otters & was so crowded, barely managed to take a pic of it.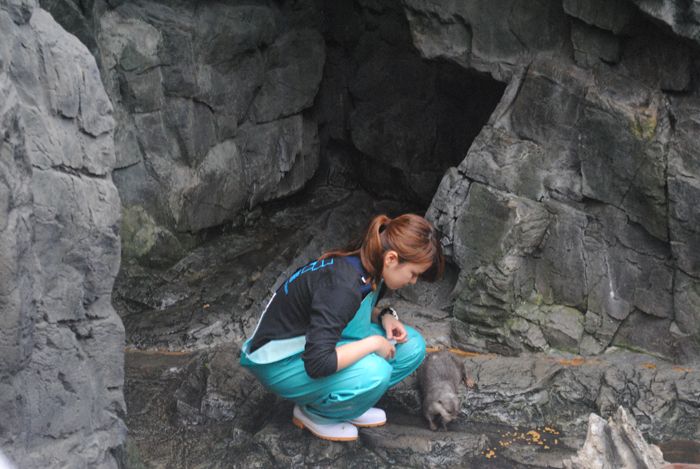 This is an otter-- not a very good shot of one, but a cool shot haha.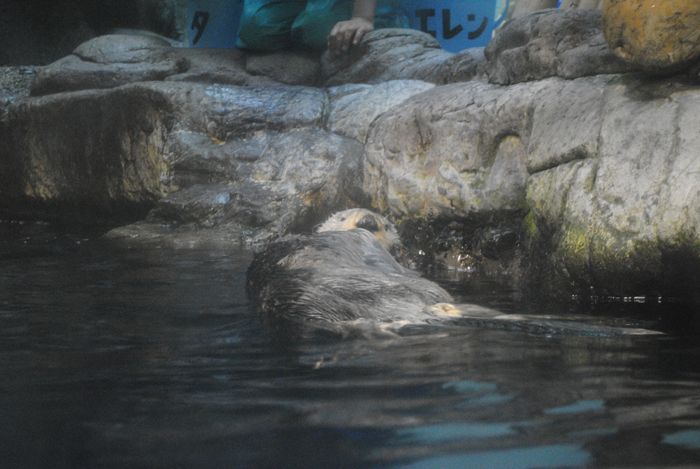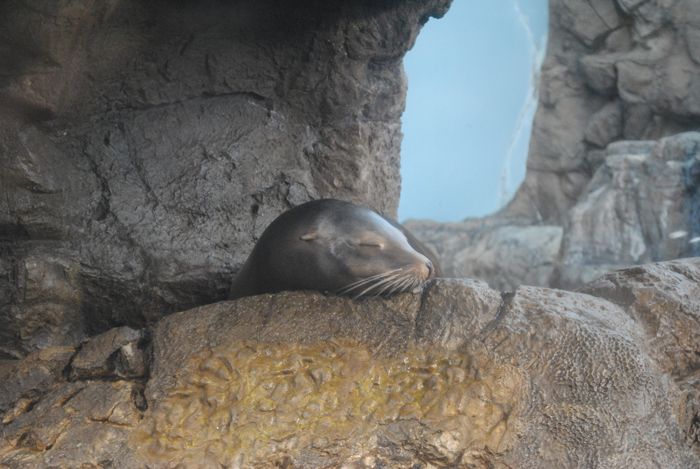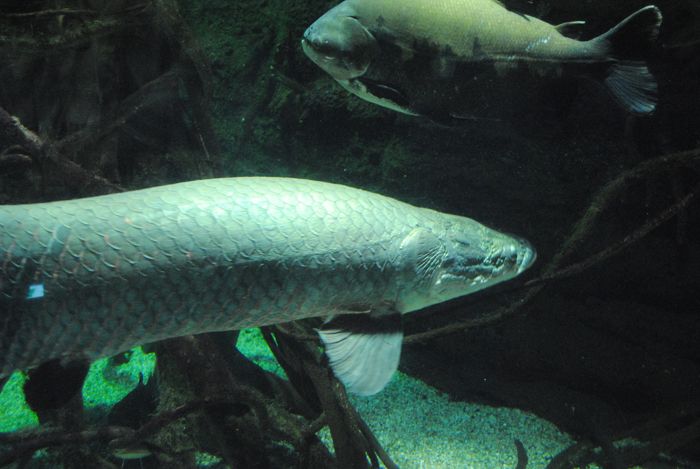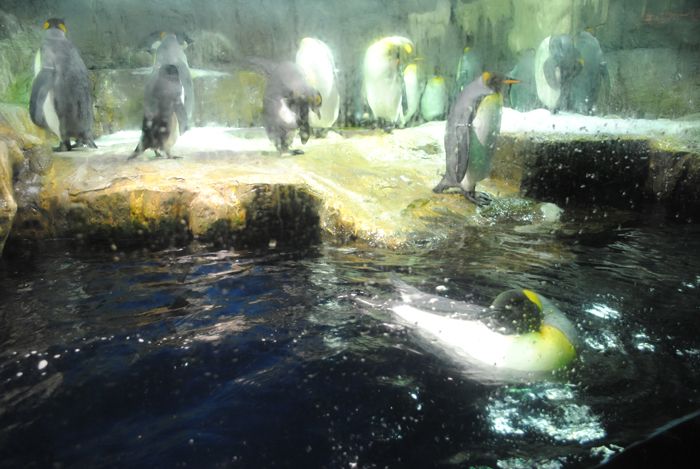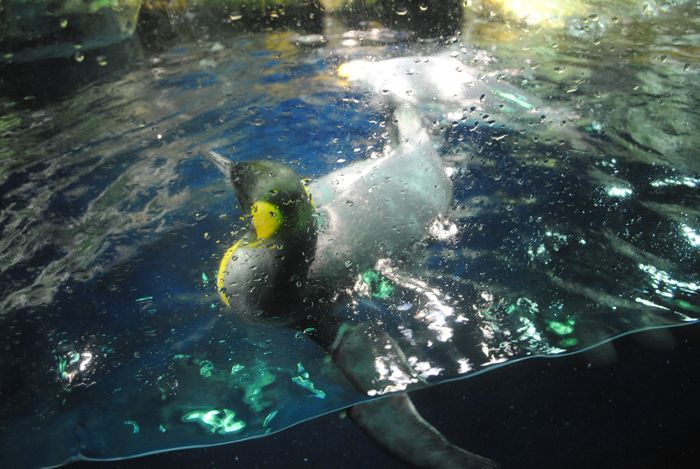 Whale sharks are beautiful. I wish I was able to get better shots of them.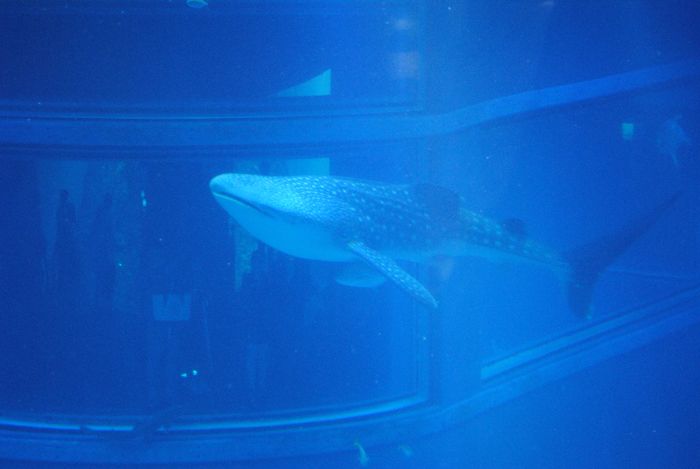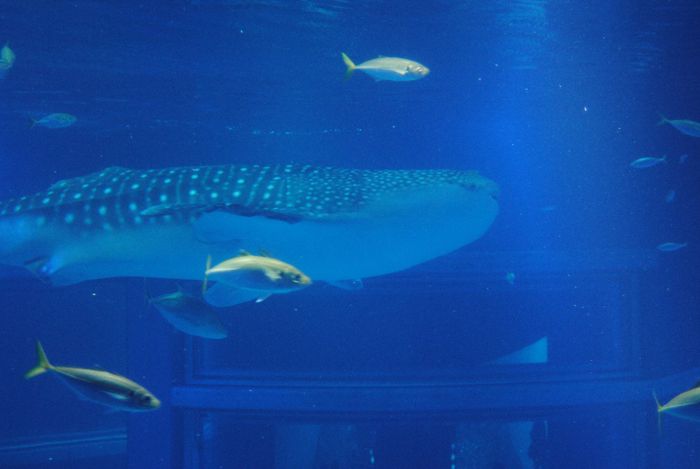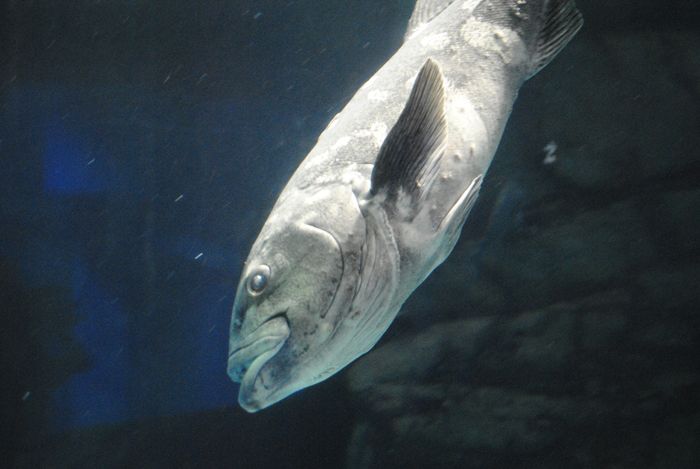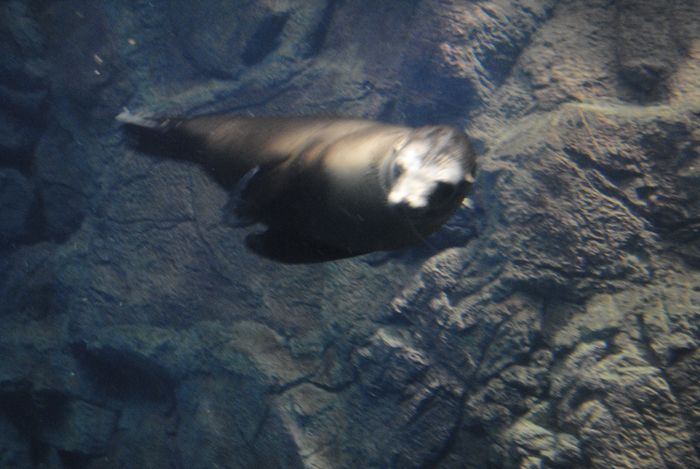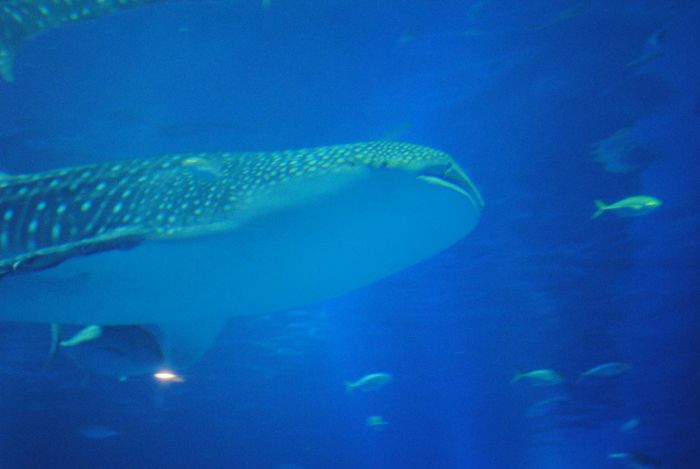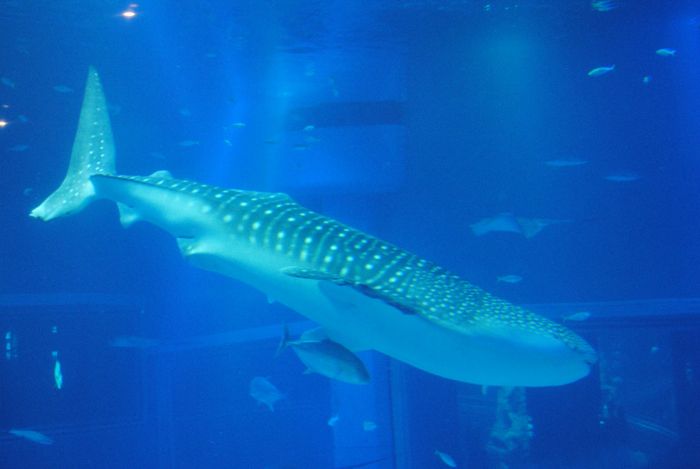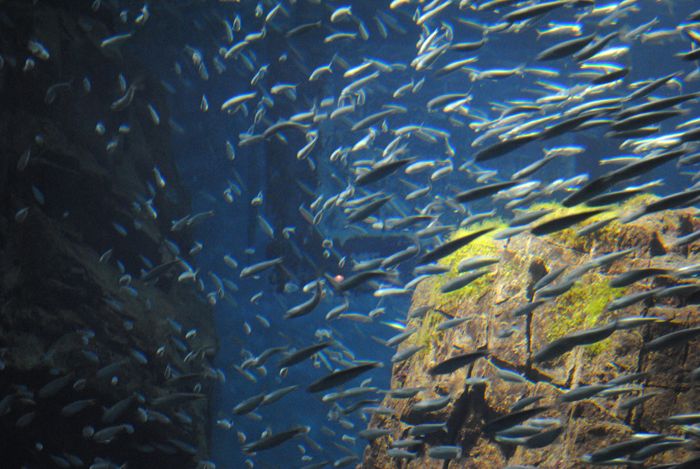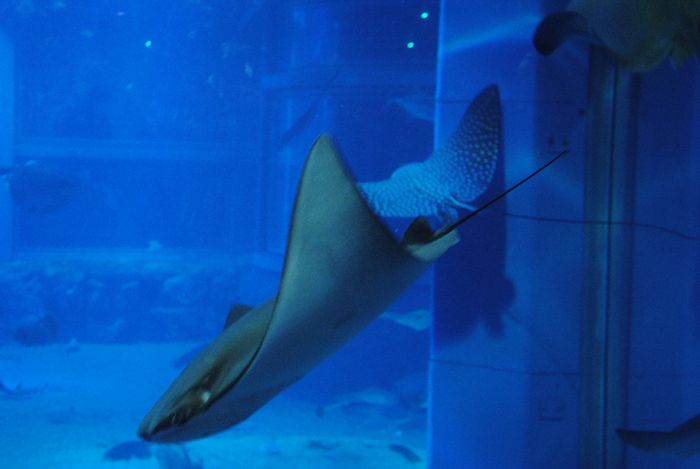 I love this turtle, so beautiful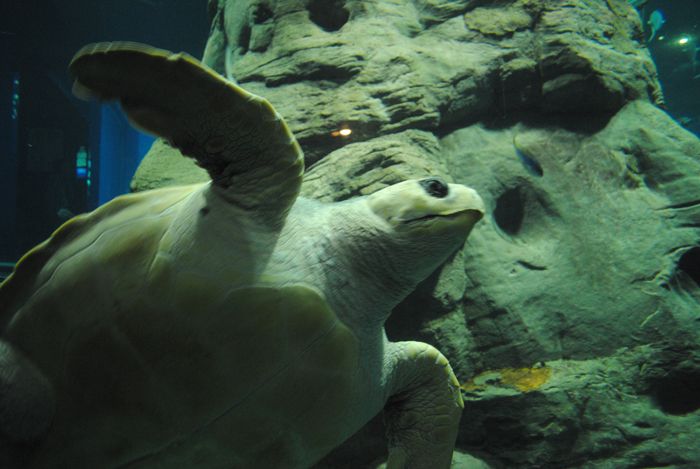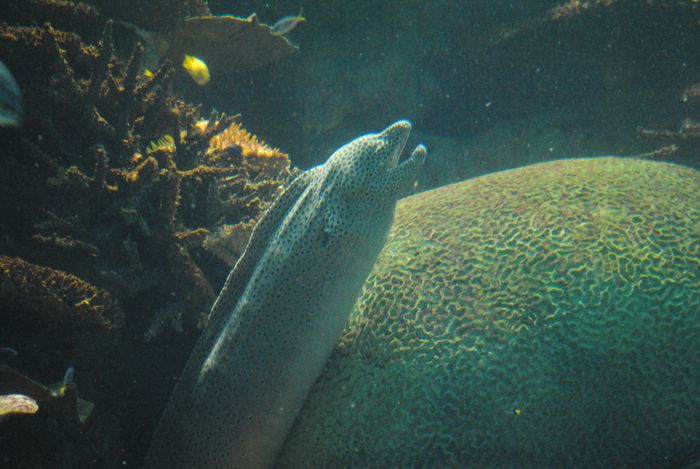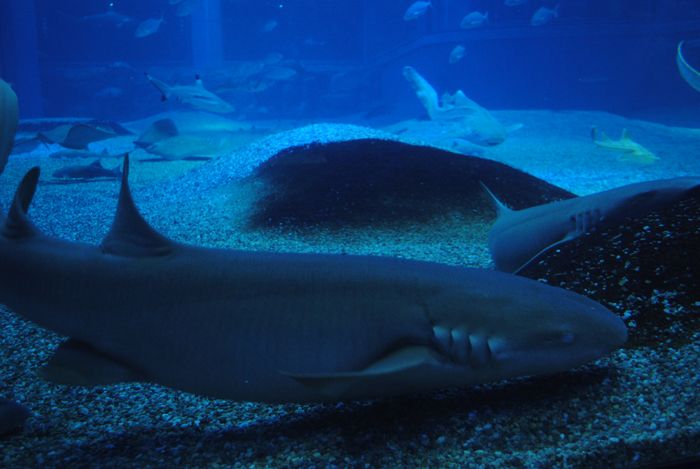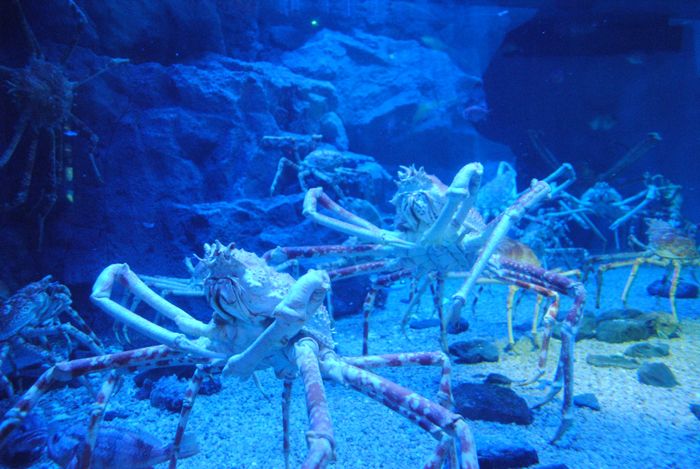 I've never been so fascinated by jellyfish, so many kinds!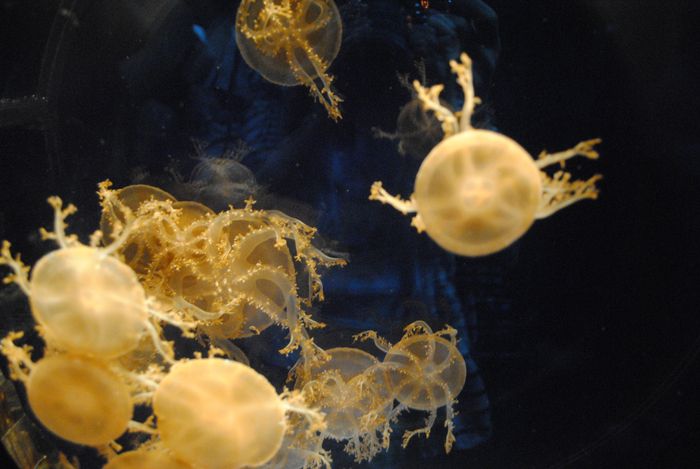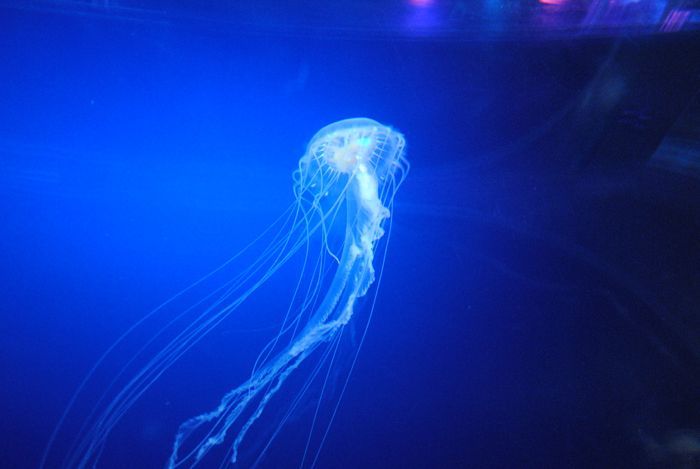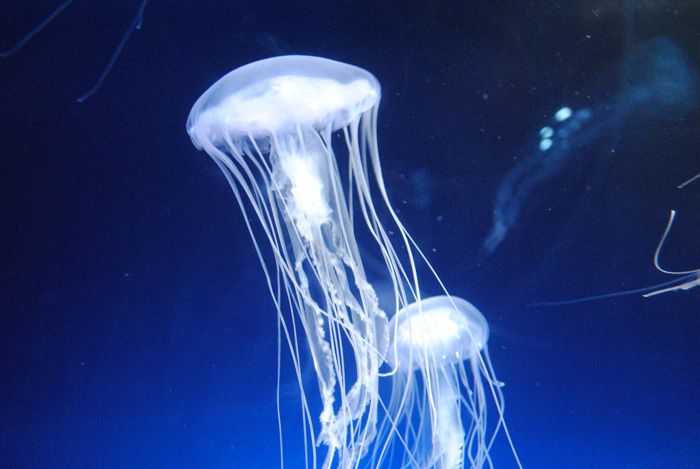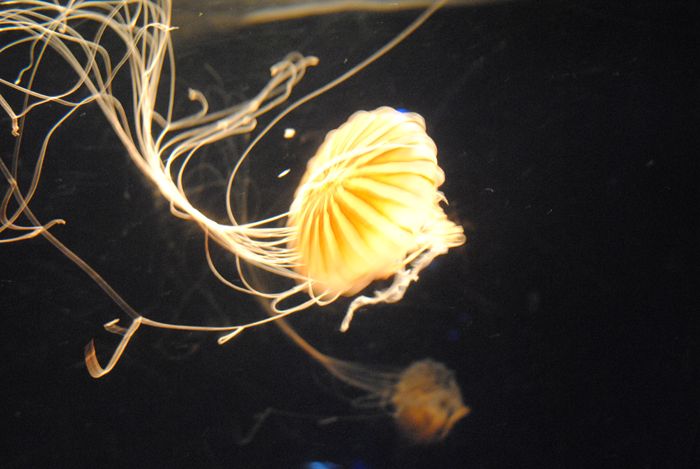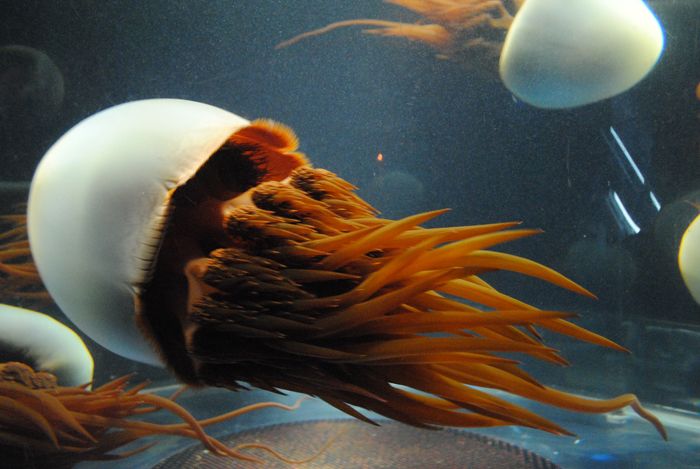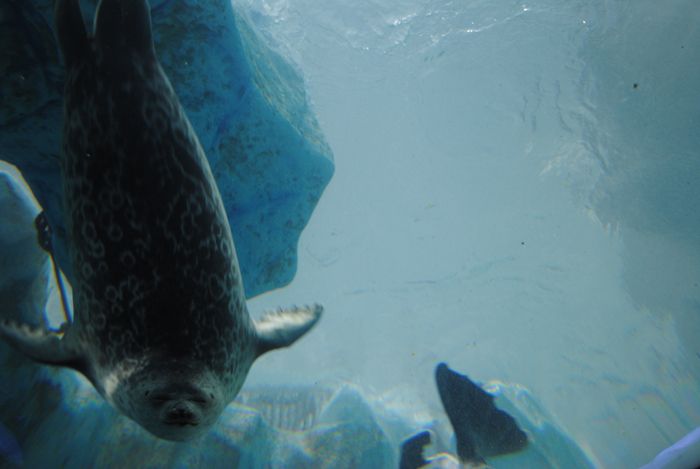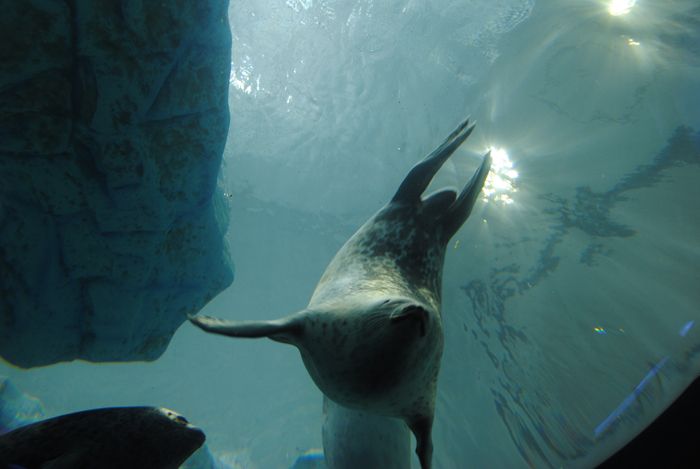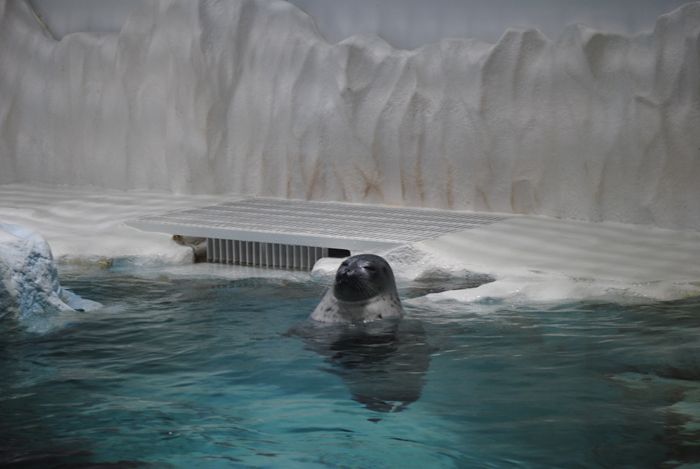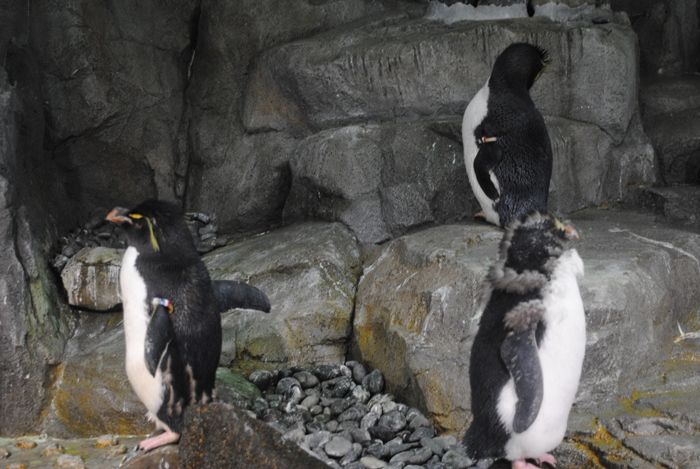 Baked omurice.


I had omurice with chicken teriyaki & spinach & it was to die for. So delicious :Q__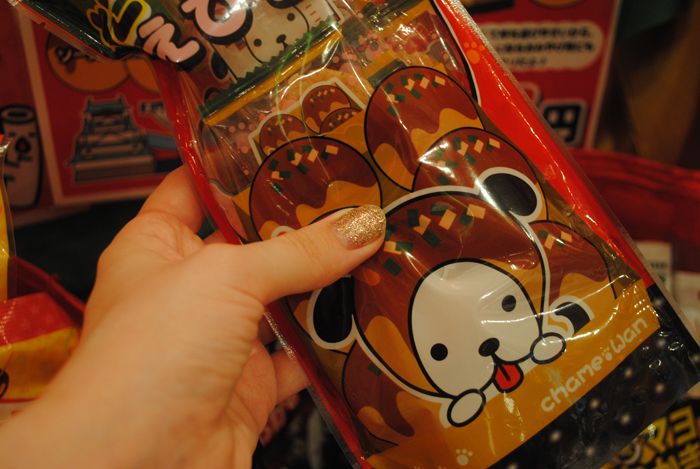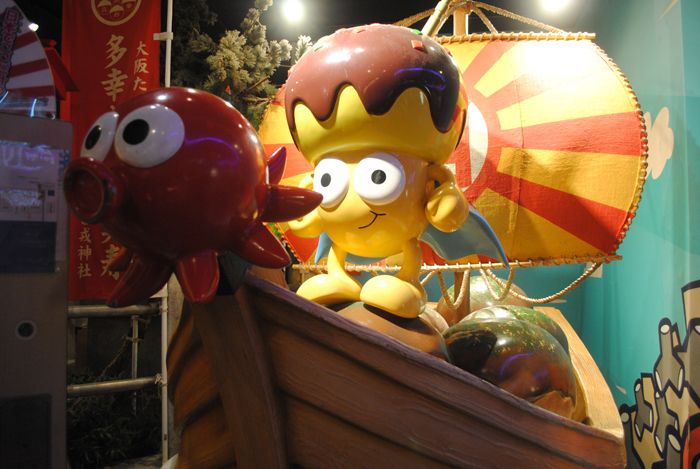 Universal Japan Citywalk in the rain.


Jean's favorite store in Japan.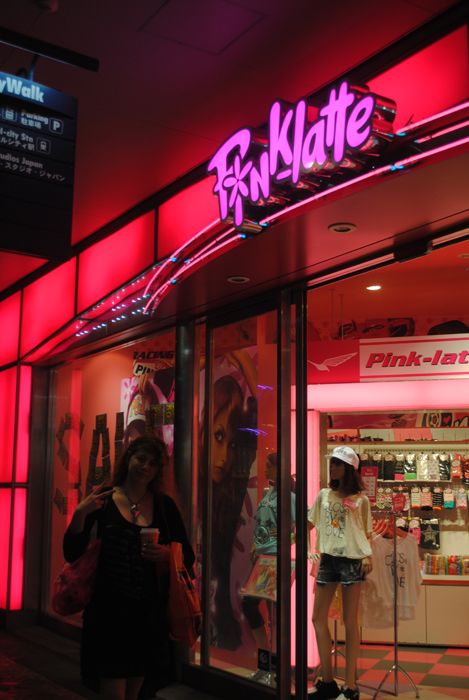 Yummy pancakes~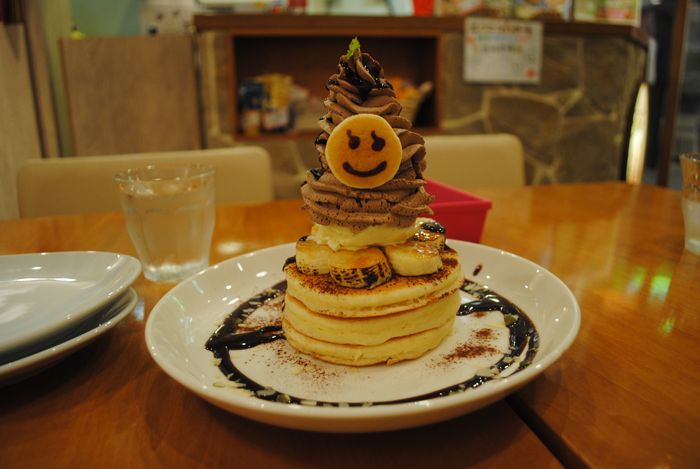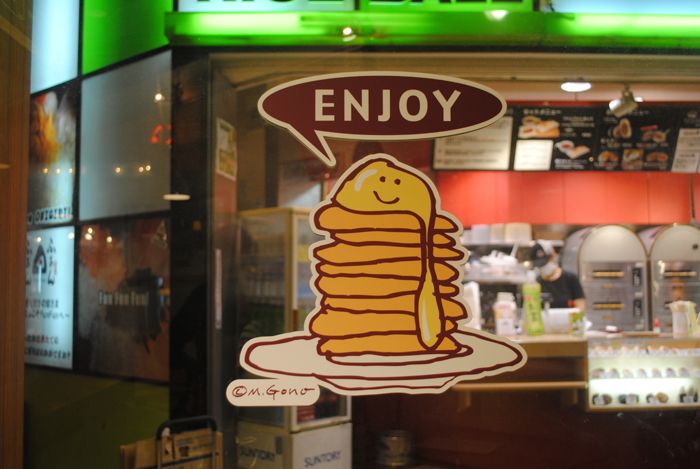 That's a cd holder haha.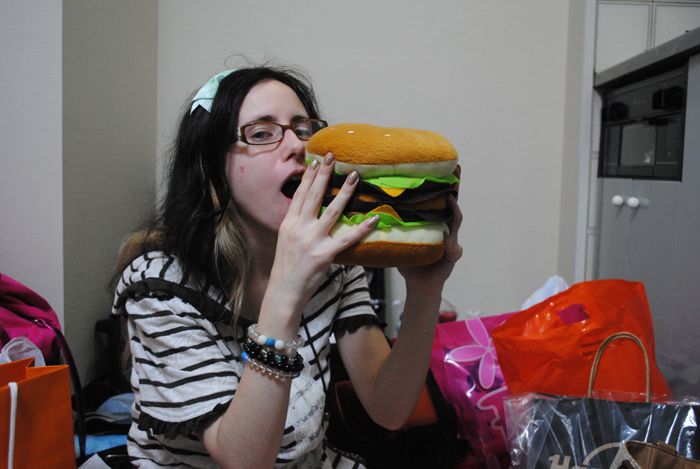 DAY 07, JUNE 21 2013→
GACKT Concert
Gonna write the concert in a separate post with the other two concerts. This one was in Nagoya & had a garden nearby we went to while we were waiting. It was still a long wait, but at least there was something to do & we made the train back to Osaka, thank god! I don't really understand cosplays at concerts, but this show had some really impressive ones. There was a stunning MILD Gackt cosplay. As much as I wanted a picture, I didn't want to ask, I felt a little weird doing so xD There was also a Chacha cosplayer who looked just like him that kept smiling over at Jean LOL (we were debating if it was a boy or a girl.. when he walked out of the men's bathroom, Jean was like 'knew it!' haha).
I forgot the name of the garden oop.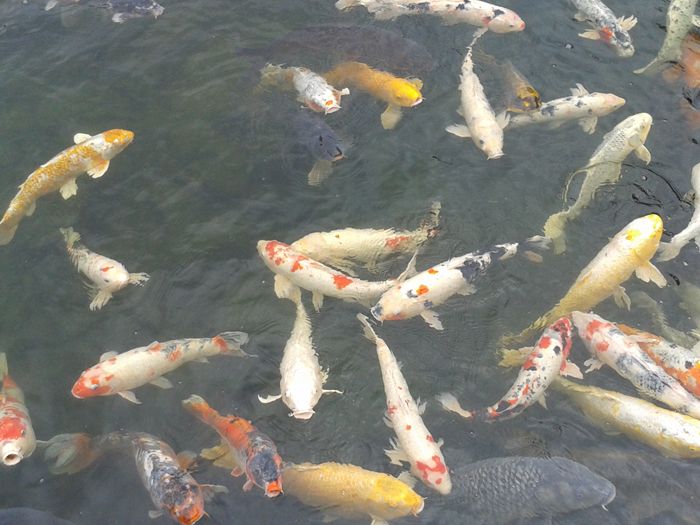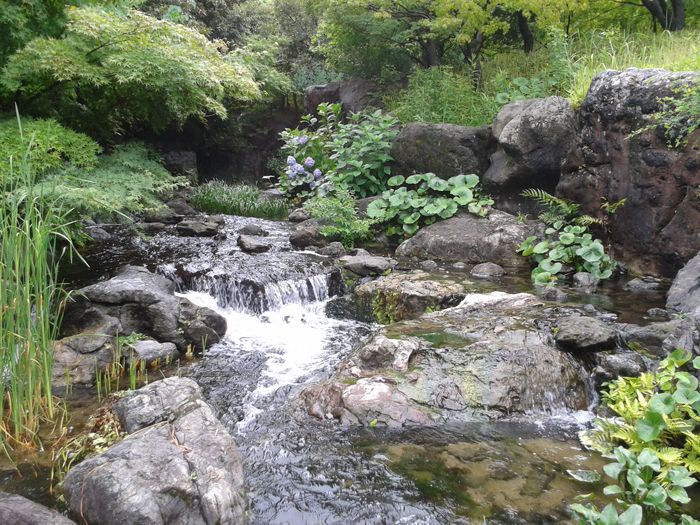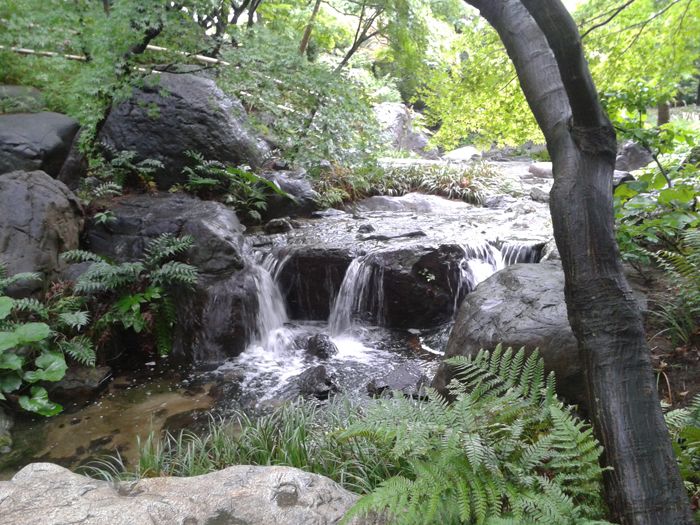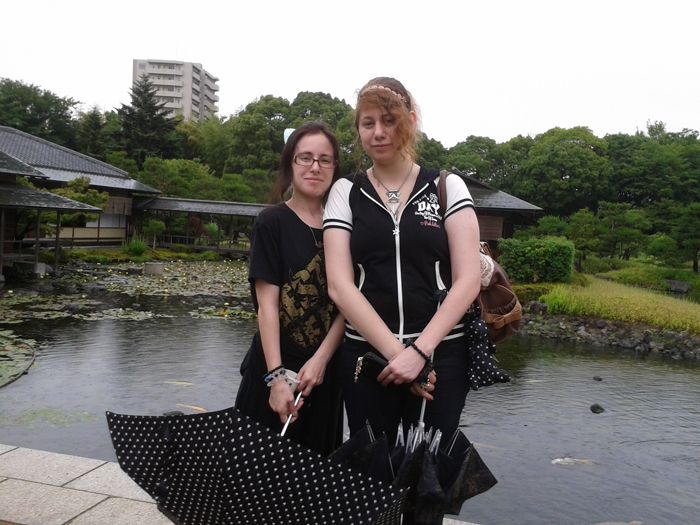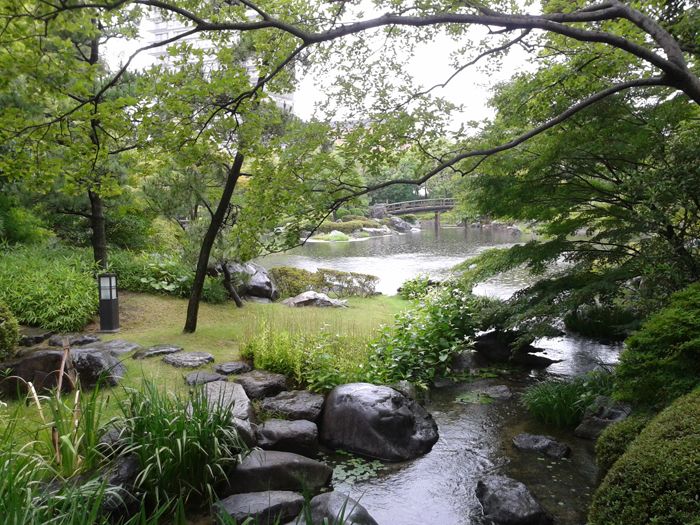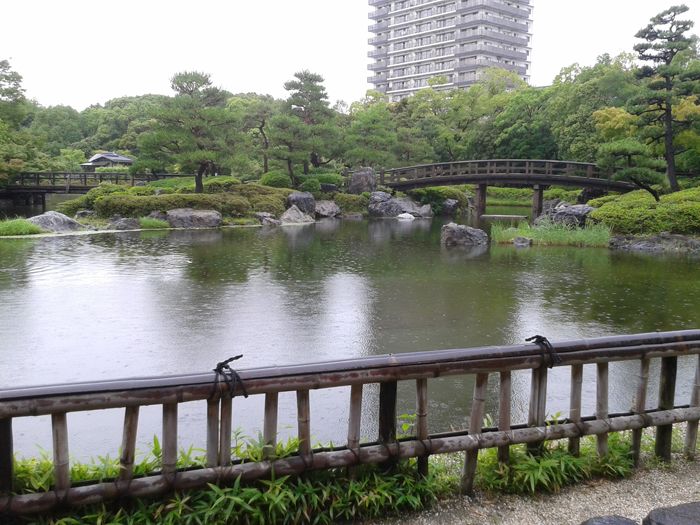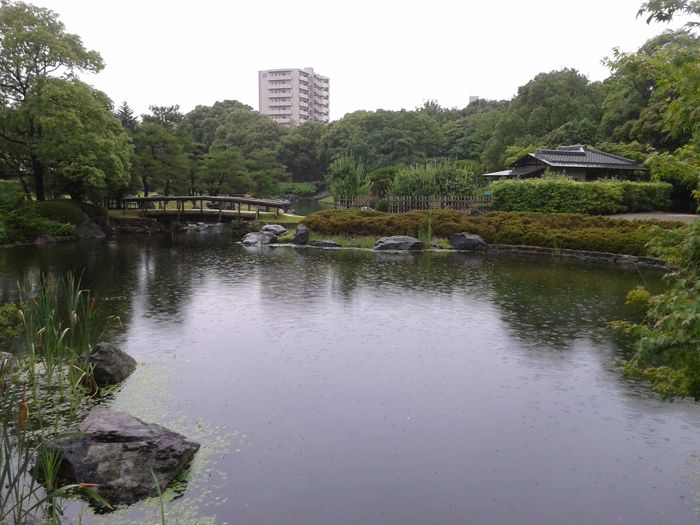 I was very happy with our seats. It was dead center on the first balcony, but it was a perfect view of the whole stage. It would have been nice to been closer, but if I was on the floor, I probably would not be able to see due to being short xD Amazing night.

WEEK TWO
WEEK THREE
GACKT LIVE CONCERT REPORTS
:
lazy