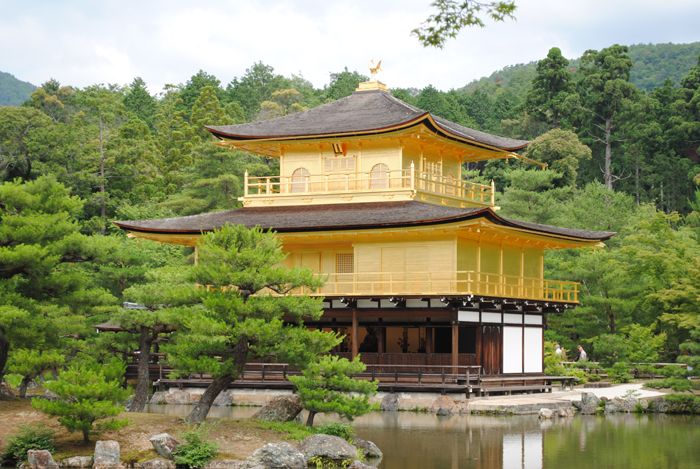 DAY 08, JUNE 22 2013→
Osaka/Kobe
Our first stop was the Osaka Aqua Bus Liner. It was nice & comfy & we were able to get nice views of Osaka from it. Our plans of going to Kyoto were changed since it was getting late & temples were closing, so we went to Kobe instead. We were left off at the harbor & walked around the port, deciding to try to find the shopping center we went to last time we were in Japan. We had a little trouble at first but eventually found it. Not much to say --except Jean was disappointed she didn't get a lot of yaoi doujinshi like last time haha.
Apple & soda ice cream.


The first Aqua bus leaving without us.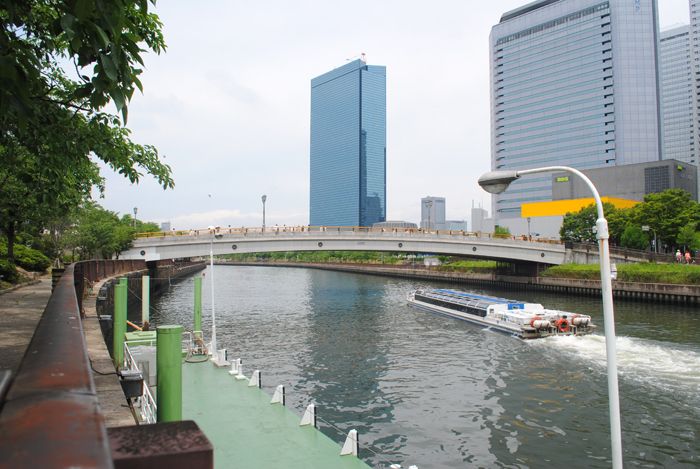 Someone had to tell us to stop buying phone charms tbh.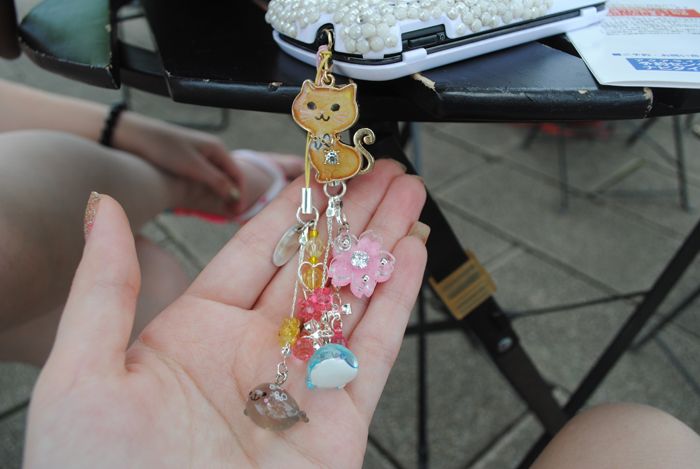 On the Aqua bus.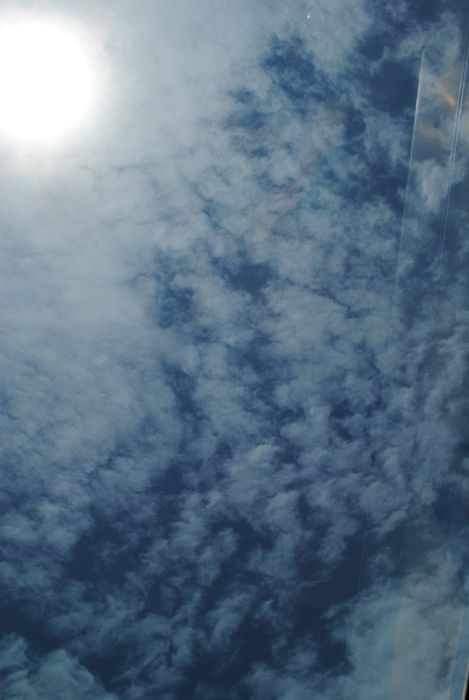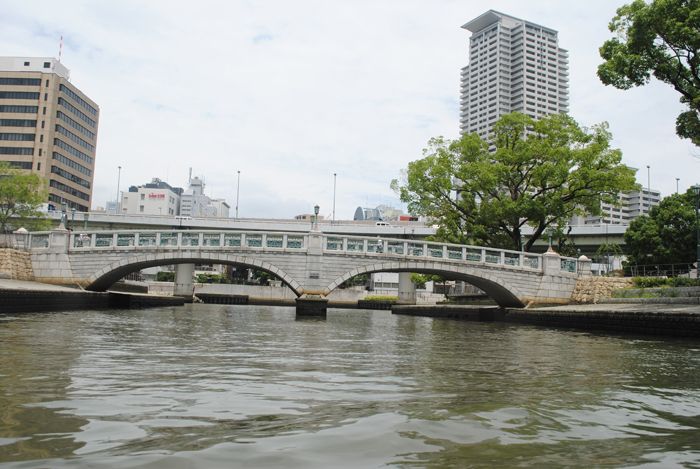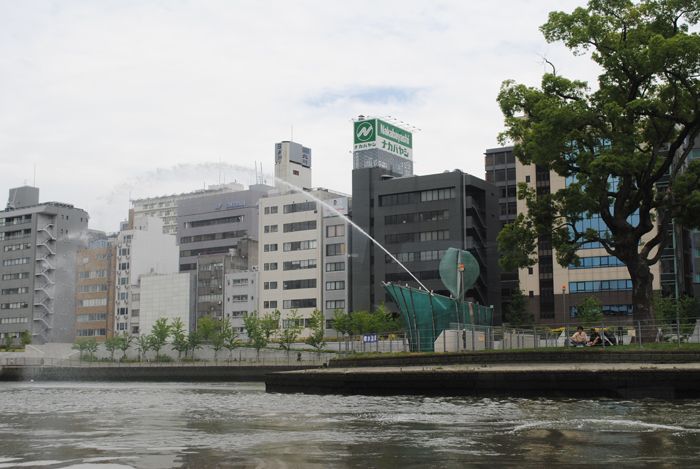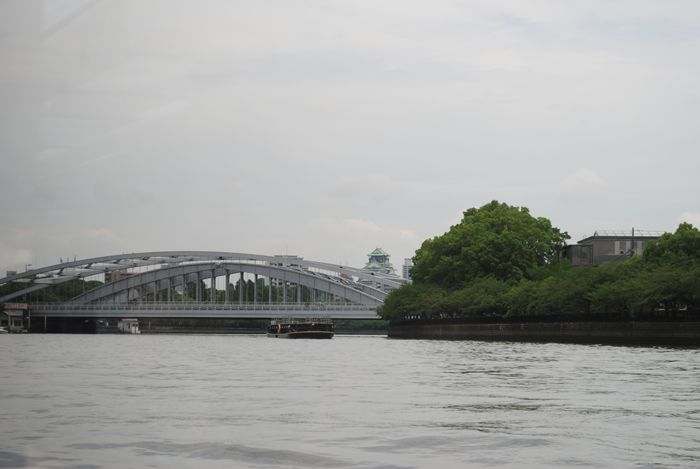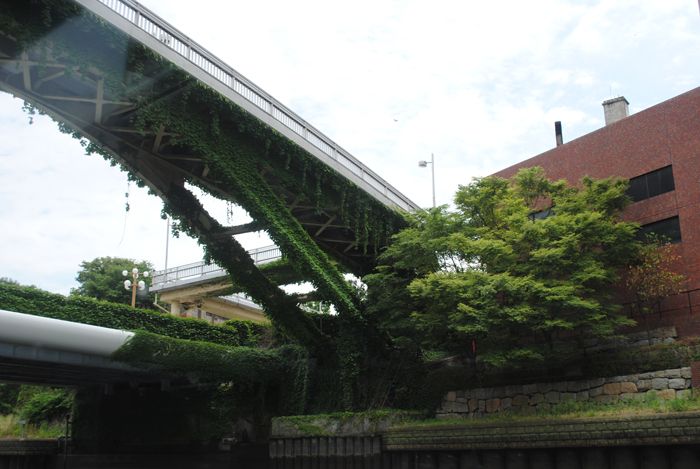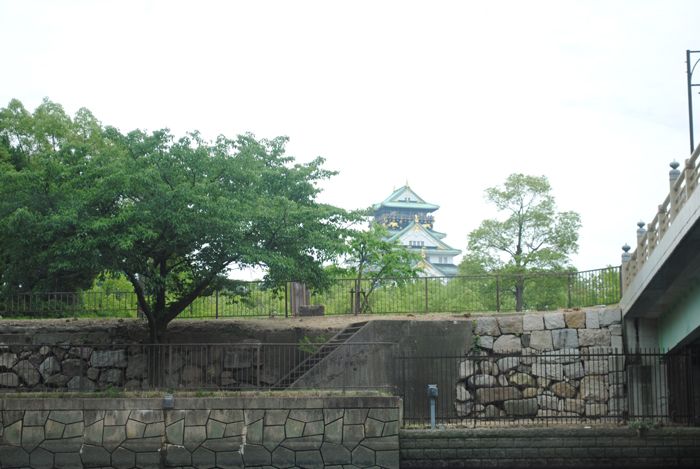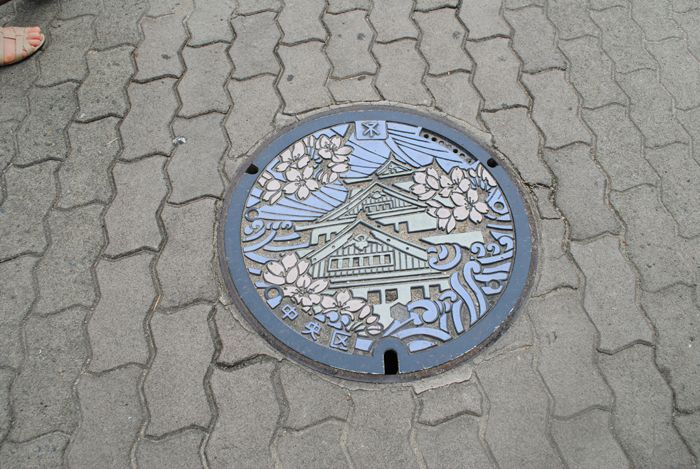 Okonomiyaki from a street vendor. Get it in restaurants instead, it's better haha.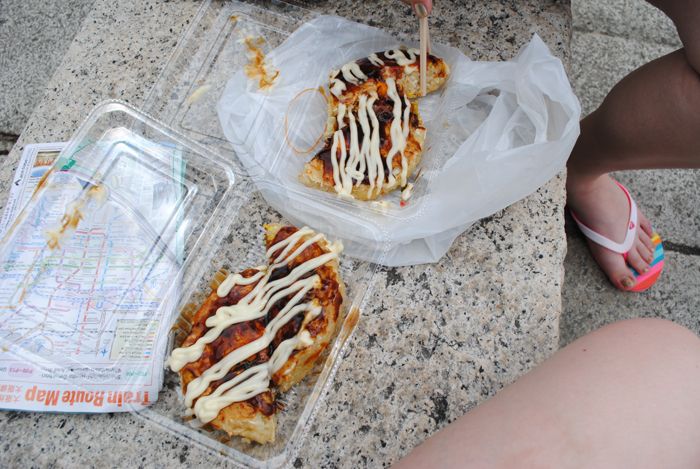 Arriving in Kobe.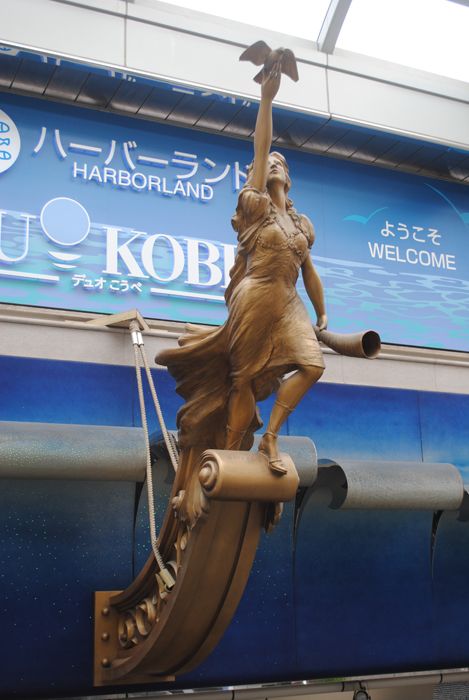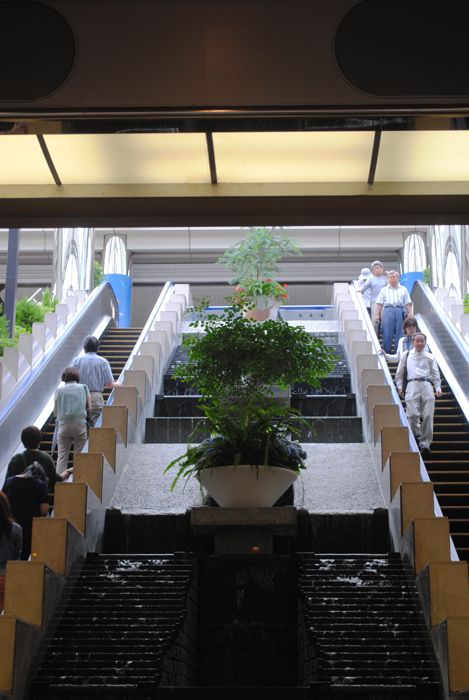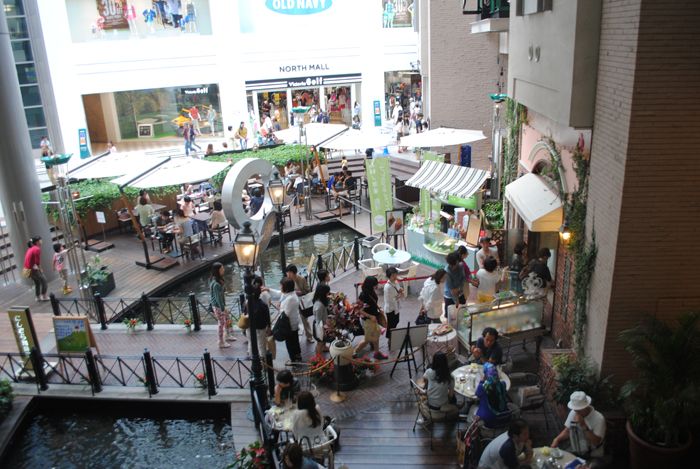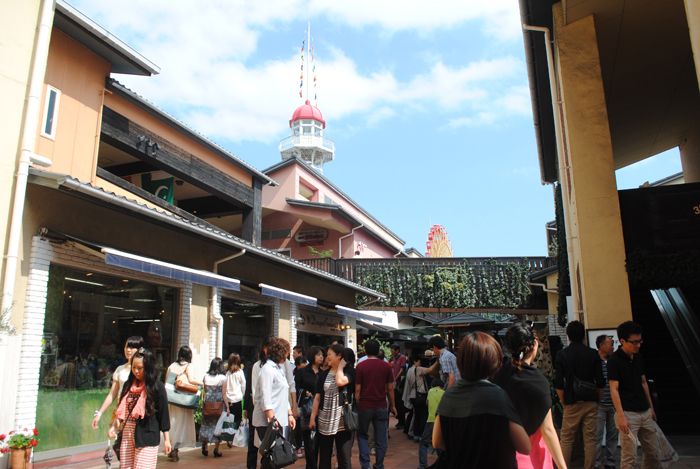 Kobe Harbor.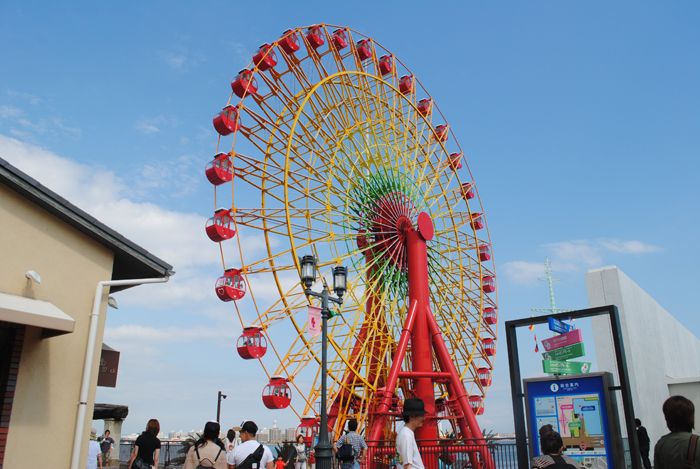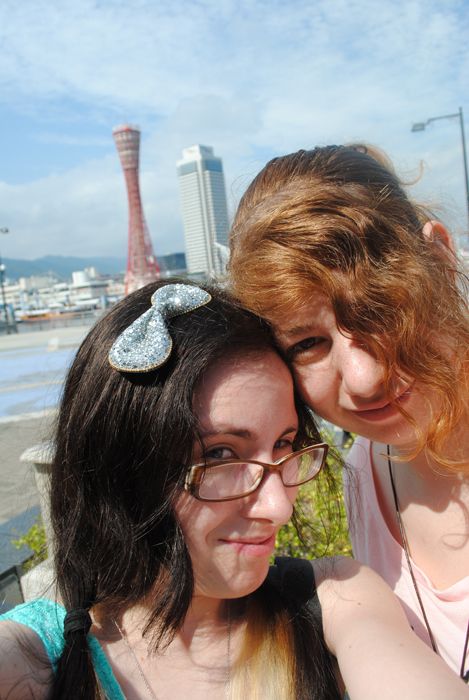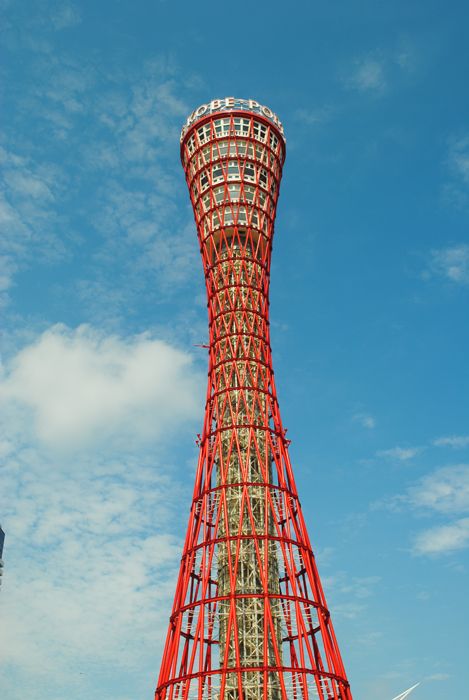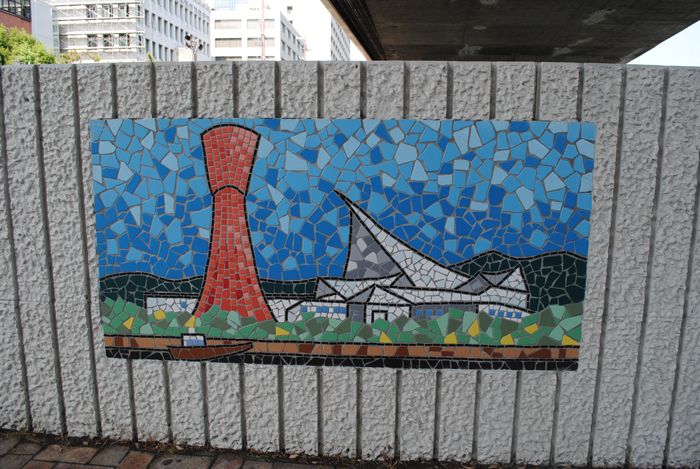 Katsudon, I had it from this place last time. Just as delicious as I remember.


I think Jean had some kind of chicken. Don't remember haha.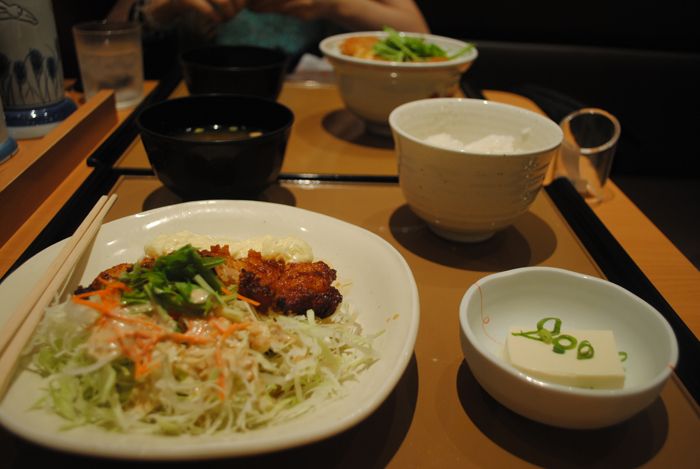 DAY 09, JUNE 23 2013→
Kyoto
Since the weather was supposed to be nice, we headed out to Kyoto. We got a little lost at first & a nice old couple helped us, even walking us back to our train to show us the right way since we got off at the wrong stop. We finally made it to Fushimi inari-taisha Shine. It was really cool, but really tiring & crowded, & started to rain. We didn't make it to the top, got too exhausted before that haha. We got a little lost in the general area & walked over to another temple, Tofuku-ji Temple. It was nice & the Hojo-Teien garden was really relaxing. Since our feet were really hurting we headed back to our hotel to get some Mos Burger & soaked our feet. Afterwards, we walked back to Osaka Castle to see how the castle park was at night.
Fushimi inari-taisha Shrine area.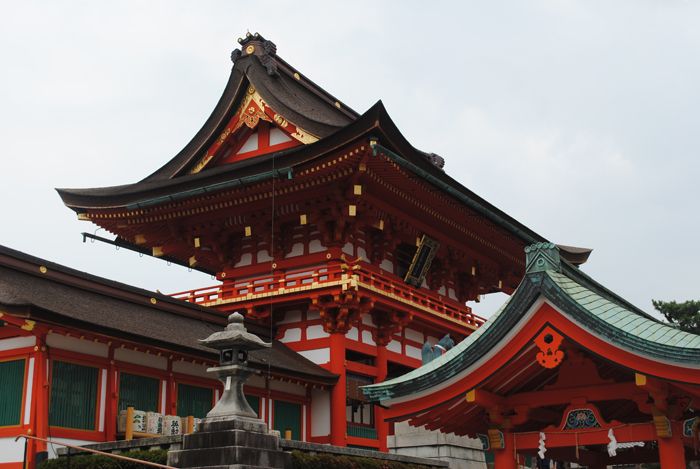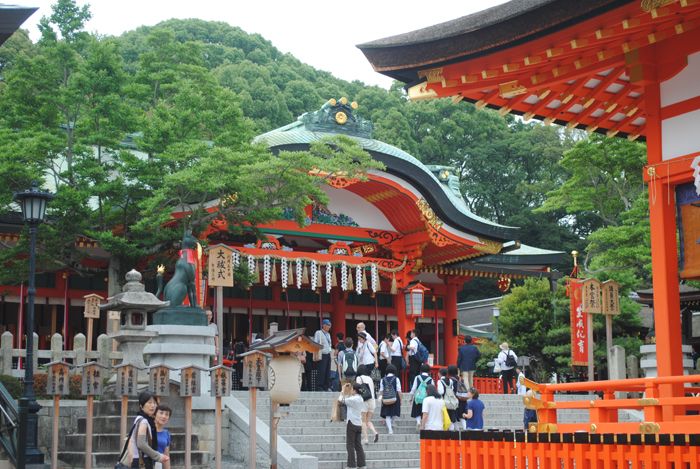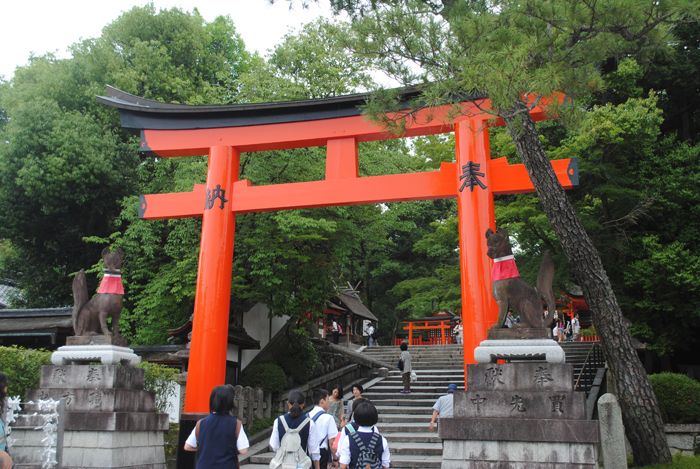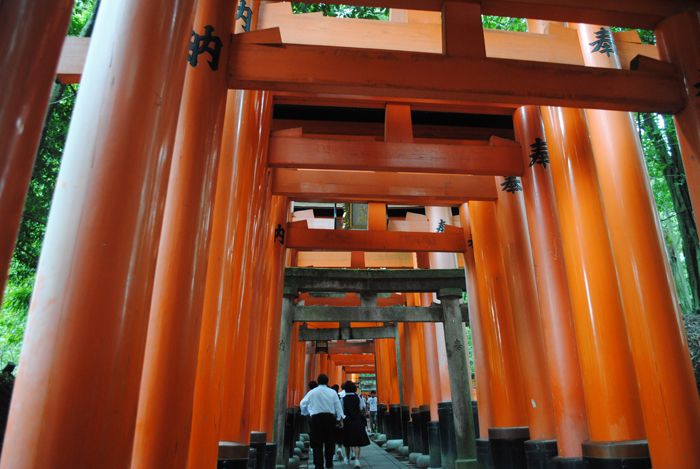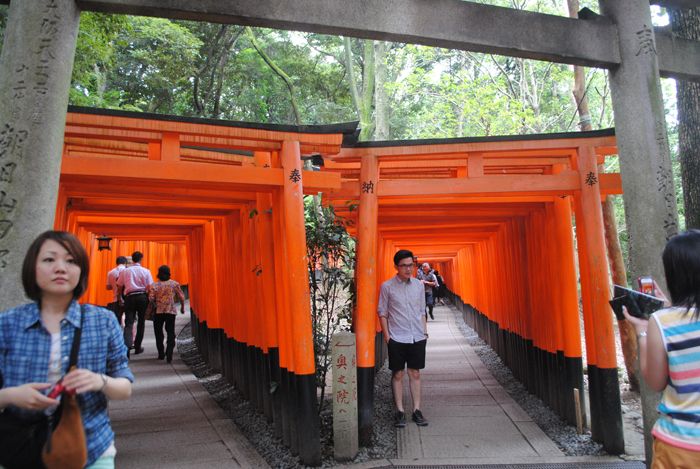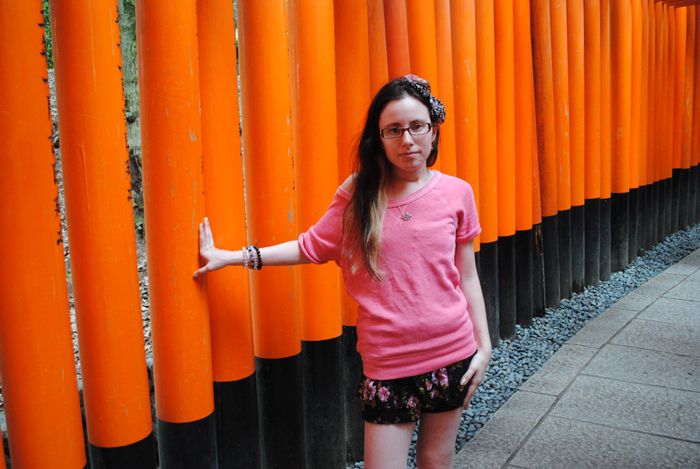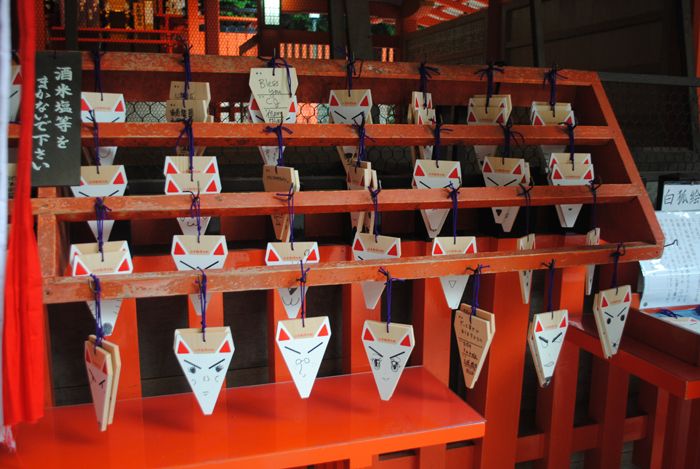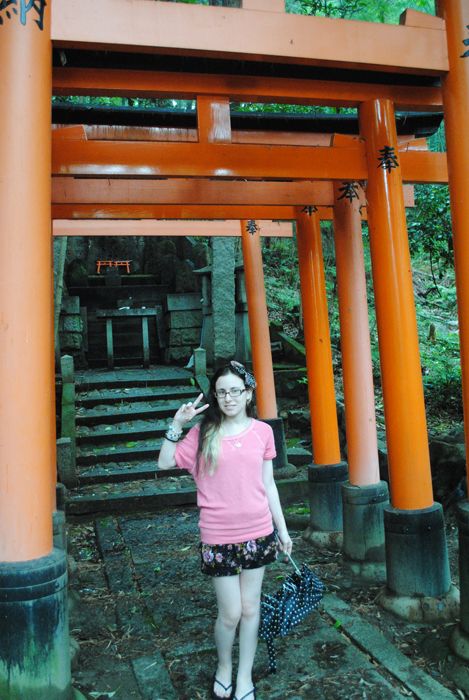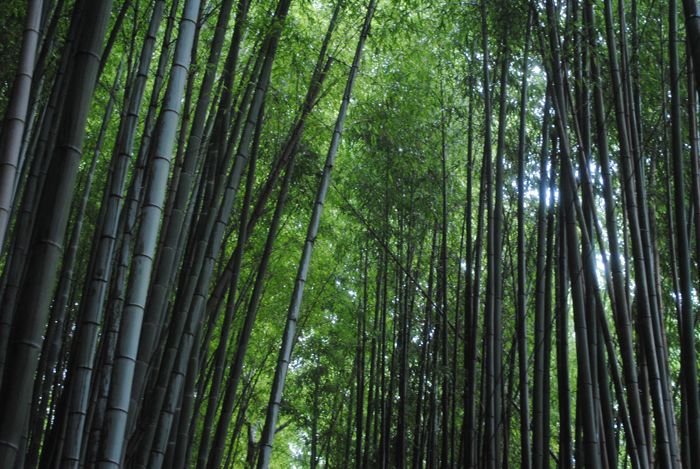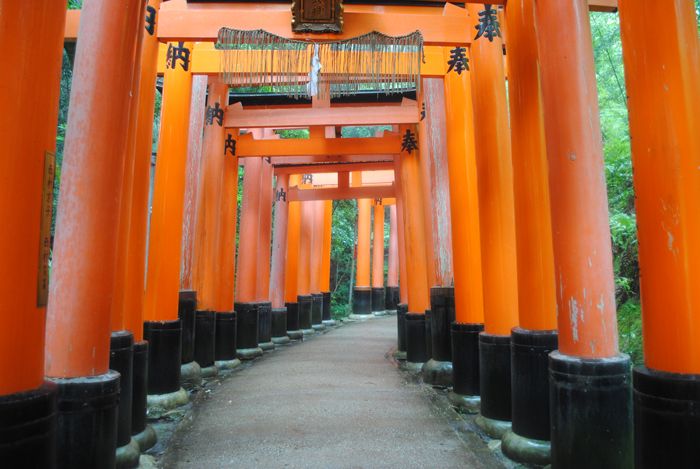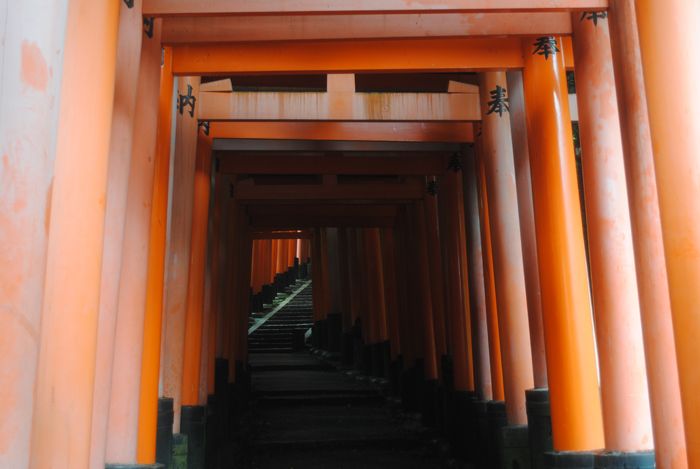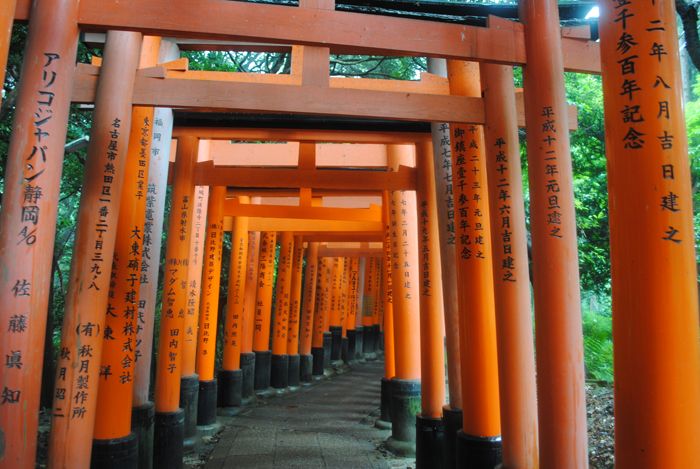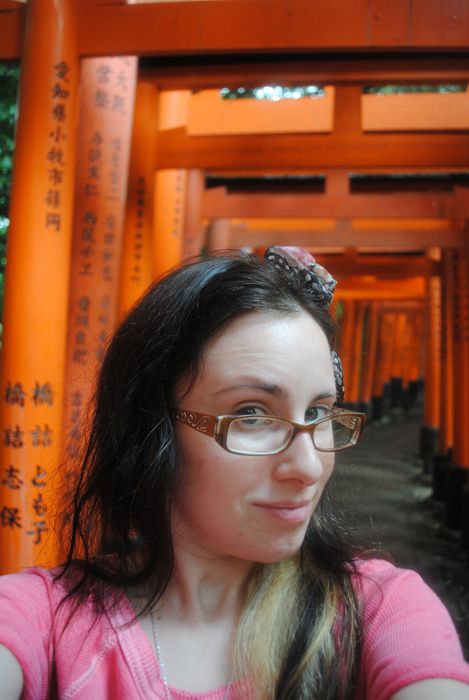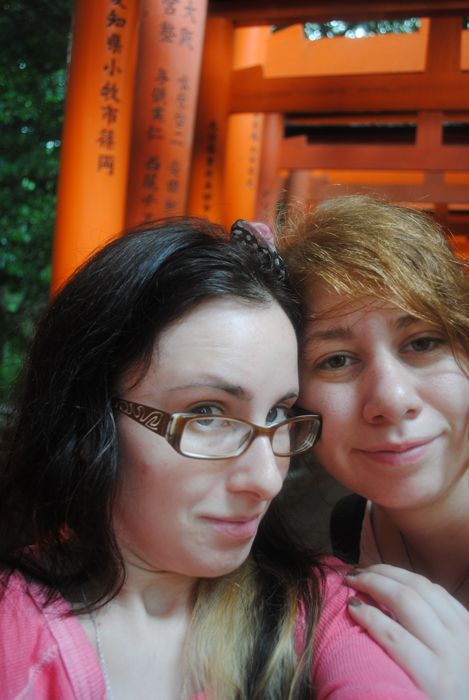 Tofuku-ji Temple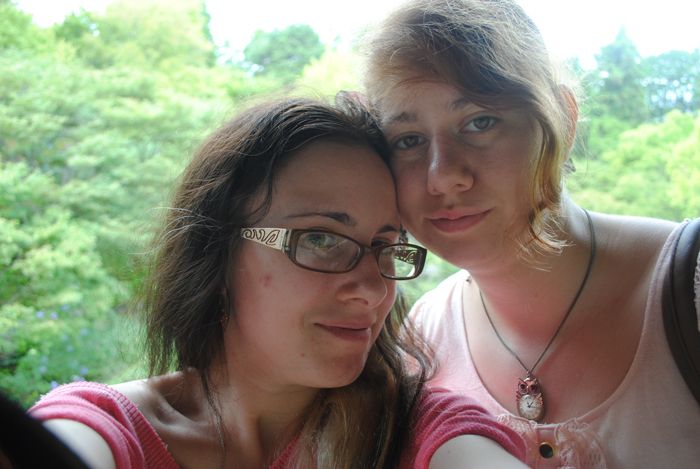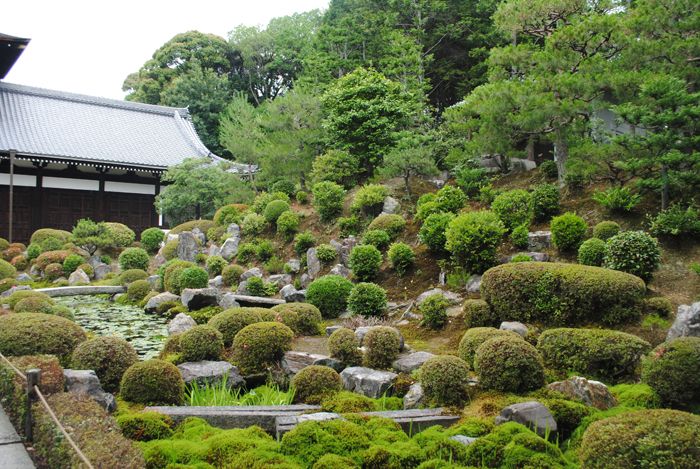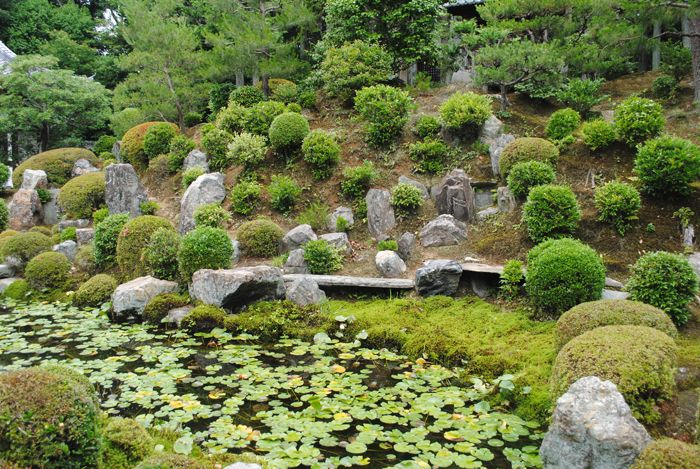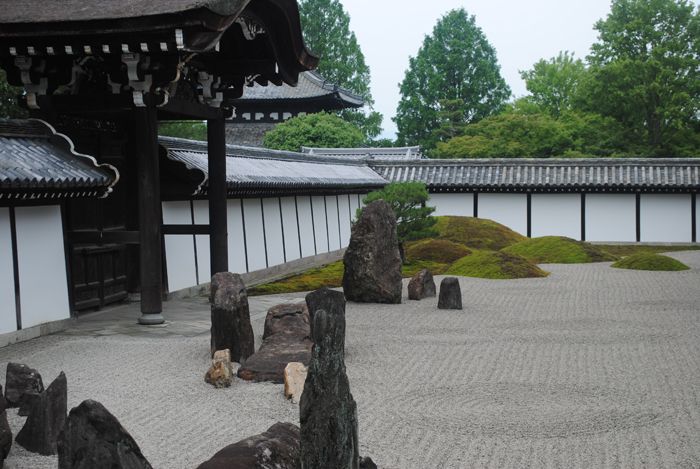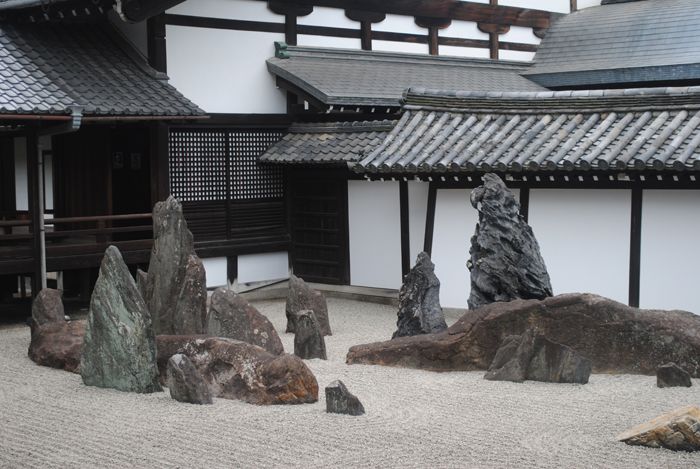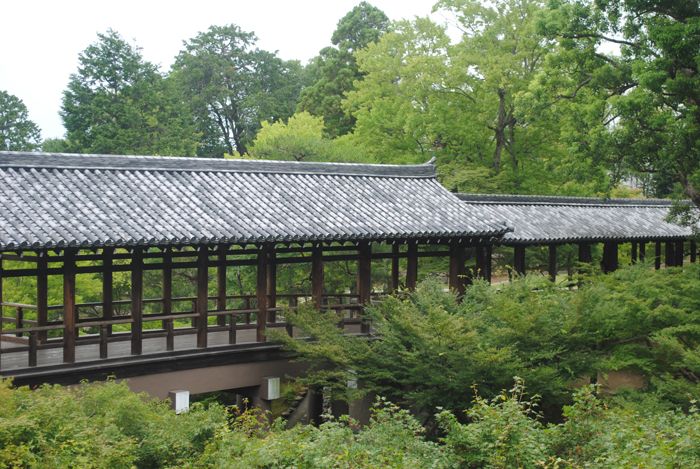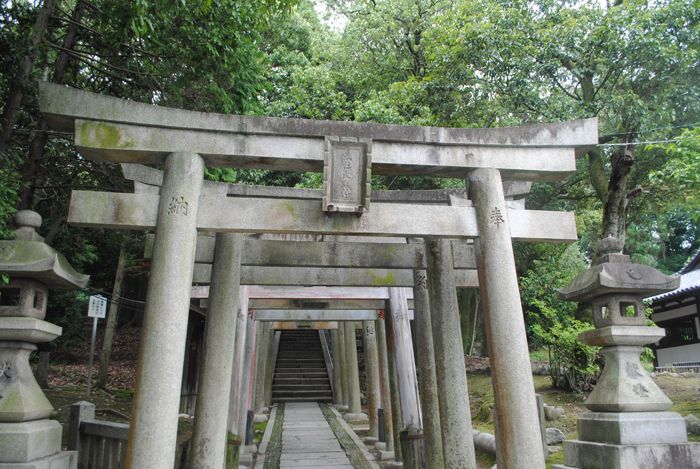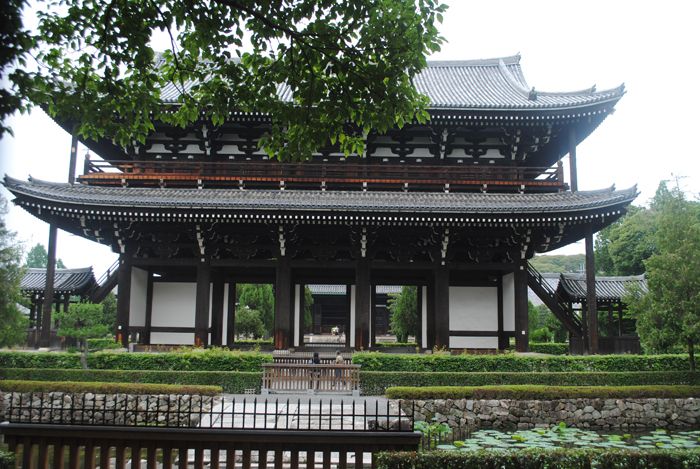 Back to Osaka Castle. It's hard to decide if it's more beautiful during the day or night!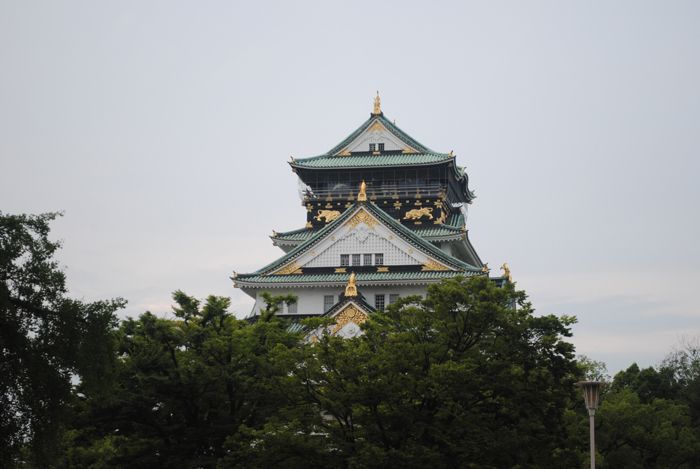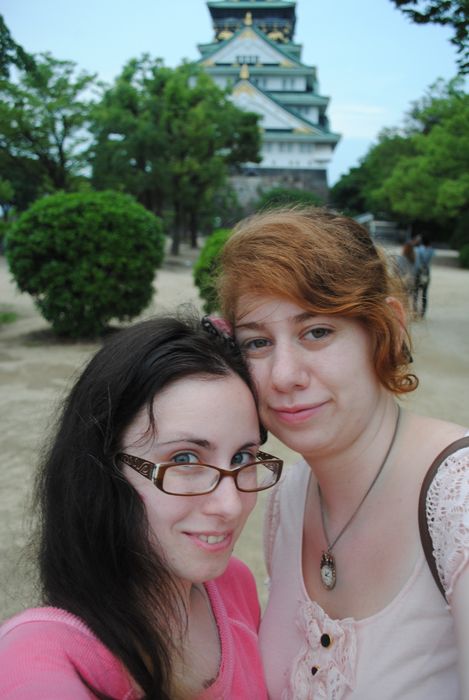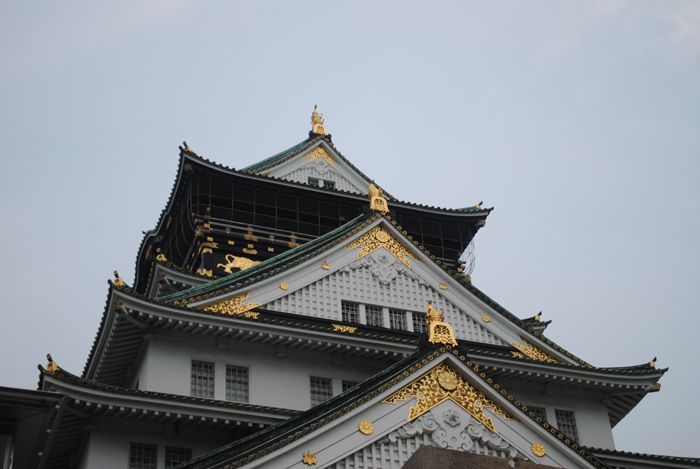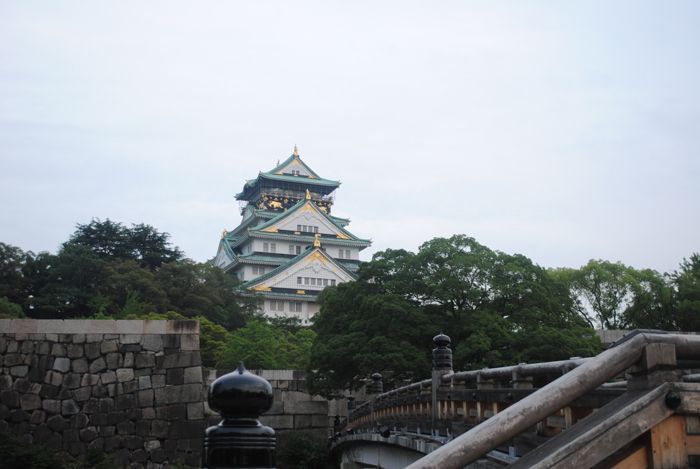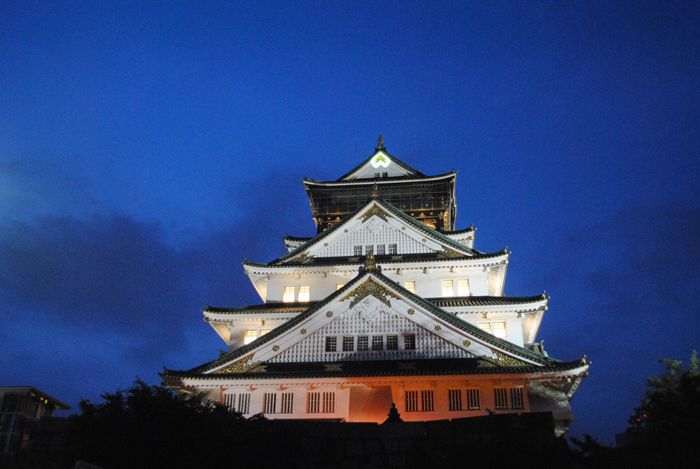 We then had dessert when we got back to our hotel.

DAY 10, JUNE 24 2013→
Nara
Lucky for us, it was beautiful day so we decided to go to Nara. We stopped off at Kofukuji Temple & walked around Sarusawa Ike pond. We then walked over to the two gardens we visited last time, Isuien & Yoshikien Garden. Afterwards we went back to Nara Park & went to their shopping street flooded with deer. We got some ice cream, in which a deer kept headbutting me for. Jean eventually gave it some of her strawberry ice cream since I had chocolate haha, but it still headbutted me. It was very determined to get my ice cream. Another one even stuck it's face in my bag & pulled out my little baggy of keychains. It ate half the bag! The deer were more aggressive this time around from what I remember haha. After getting mobbed by deer, we headed to Nandaimon Gate & entered Todaiji Temple. The last place we headed before going back was Kasuga Taisha Shrine & Wakamiya Singa Shine.

DEER! Lots & lots of deer.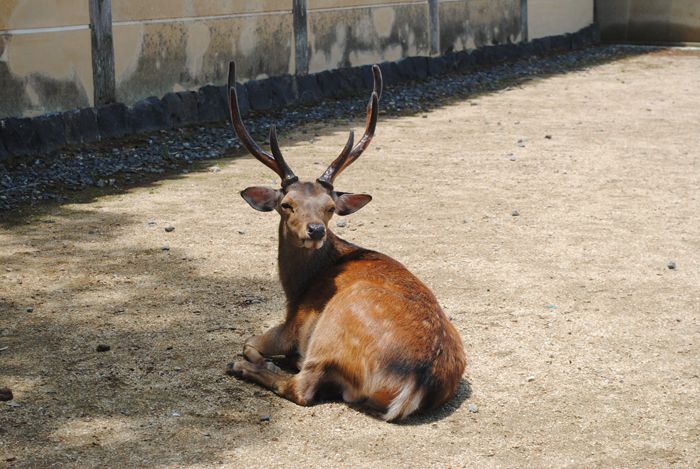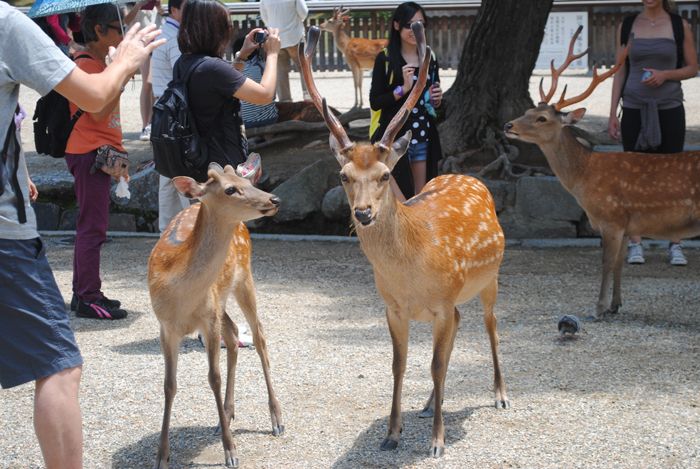 & turtle! Lots of turtles swimming around.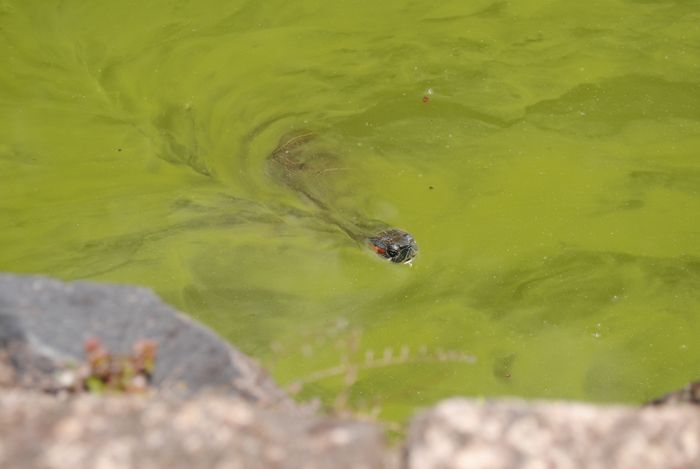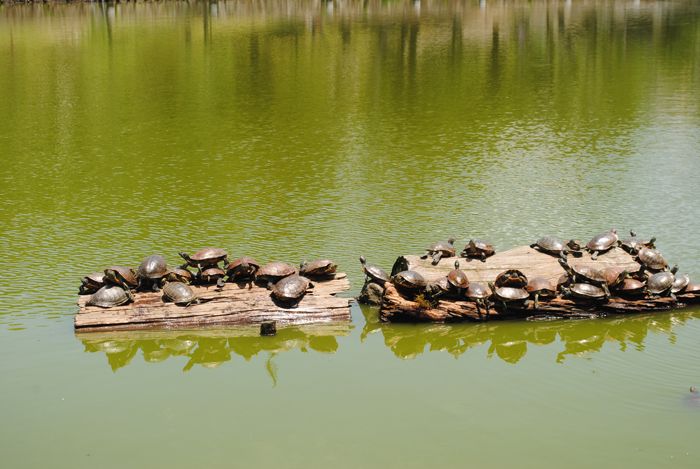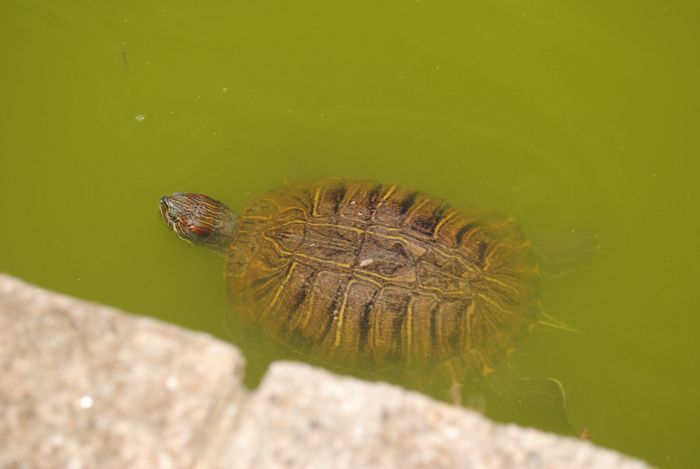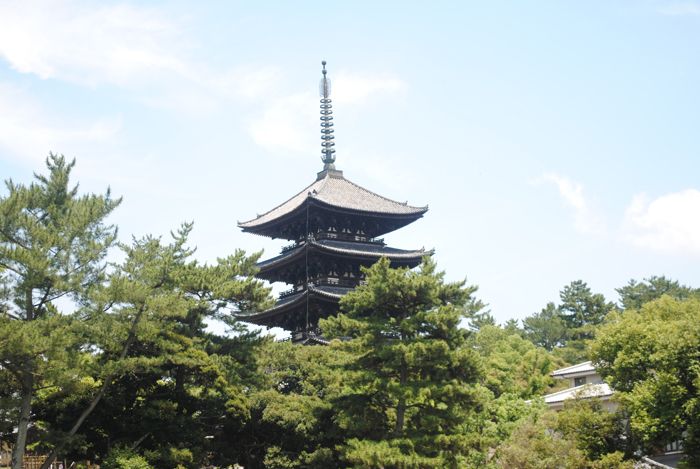 Isuien Garden.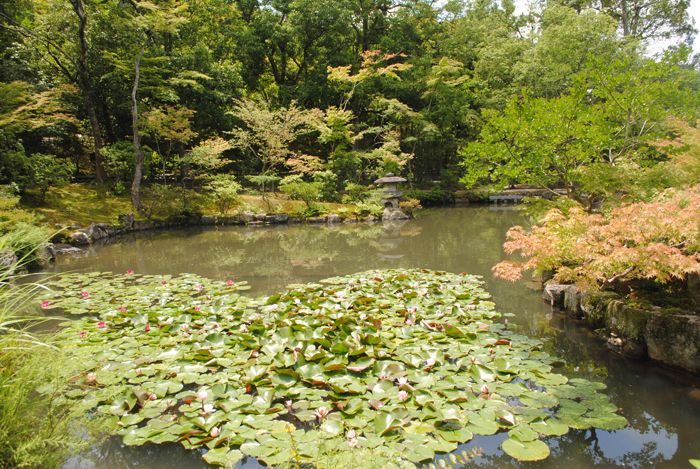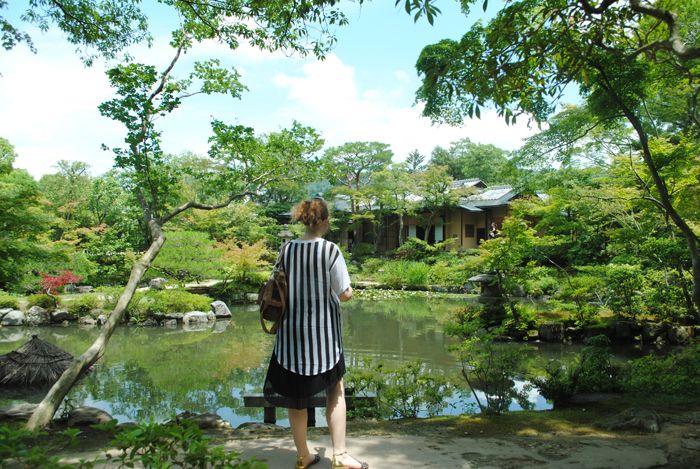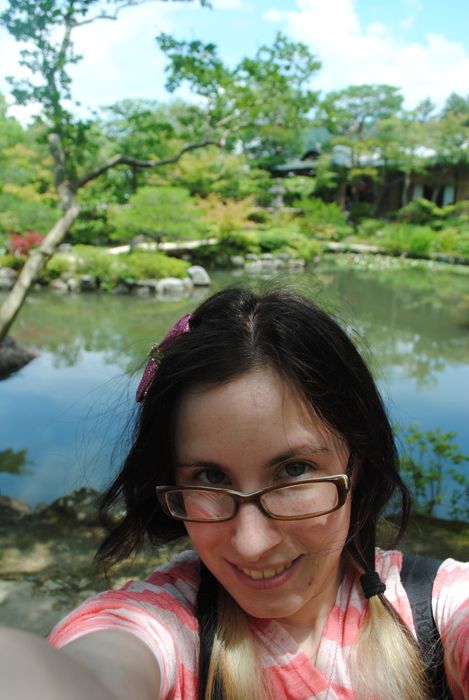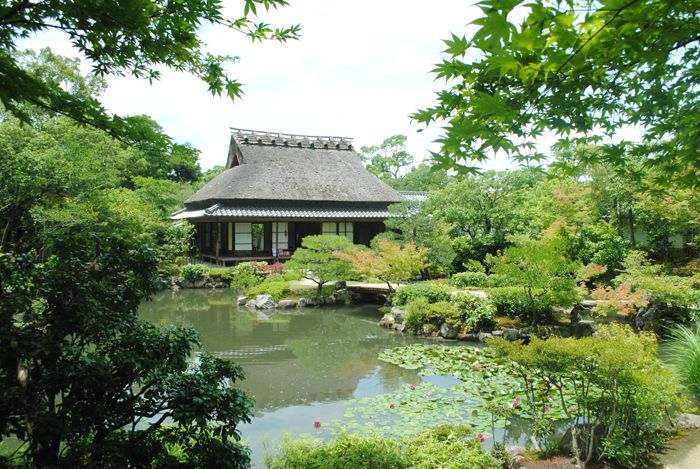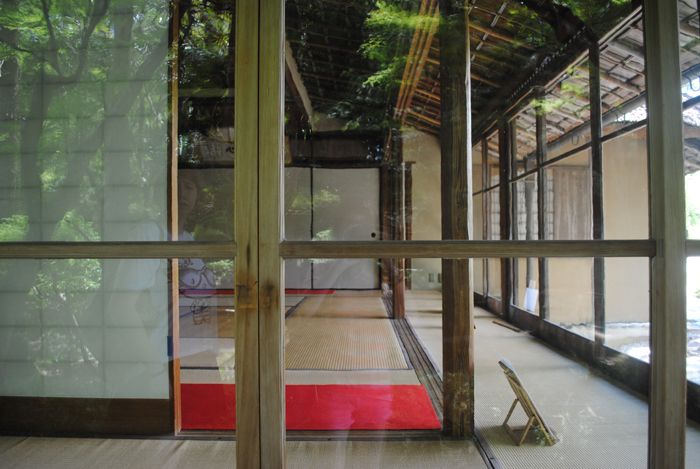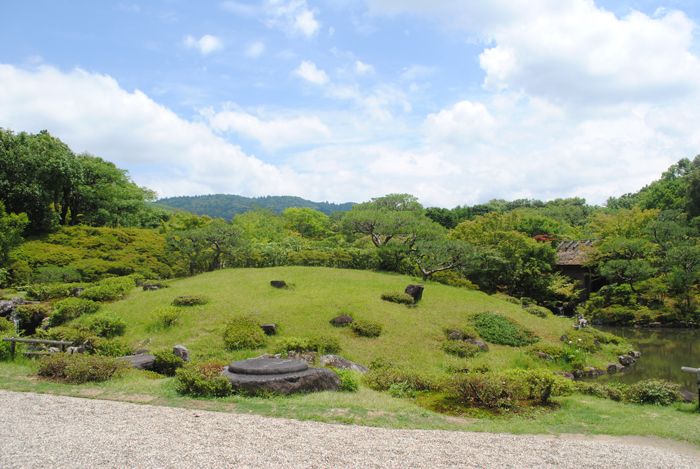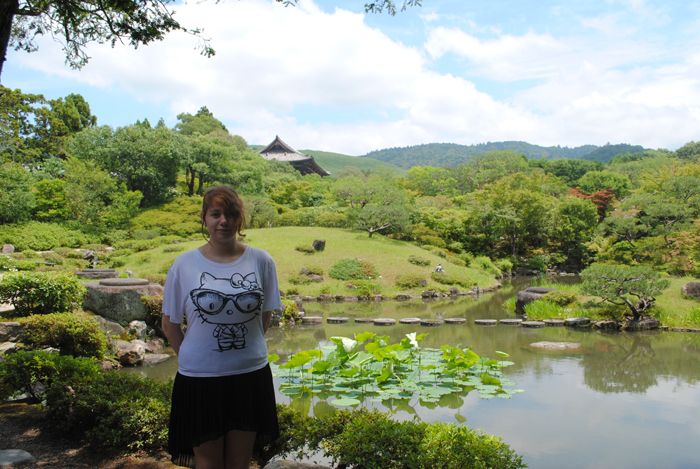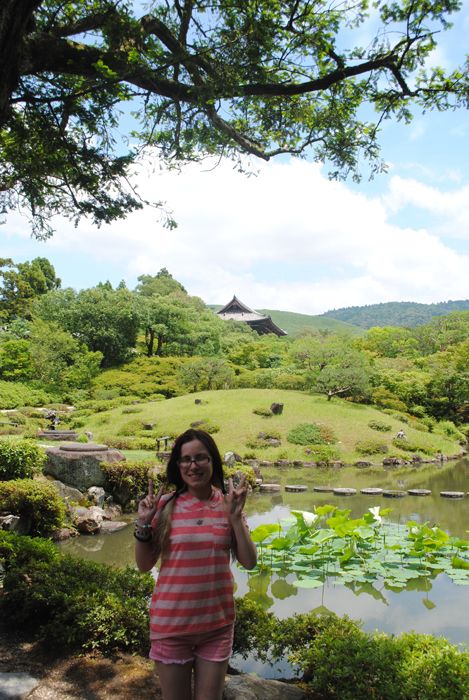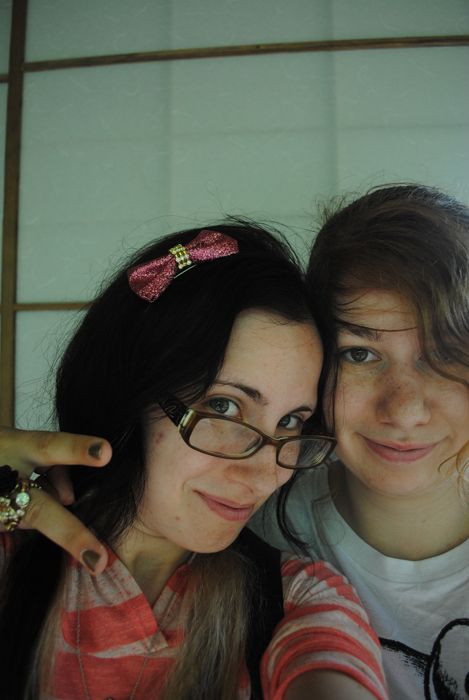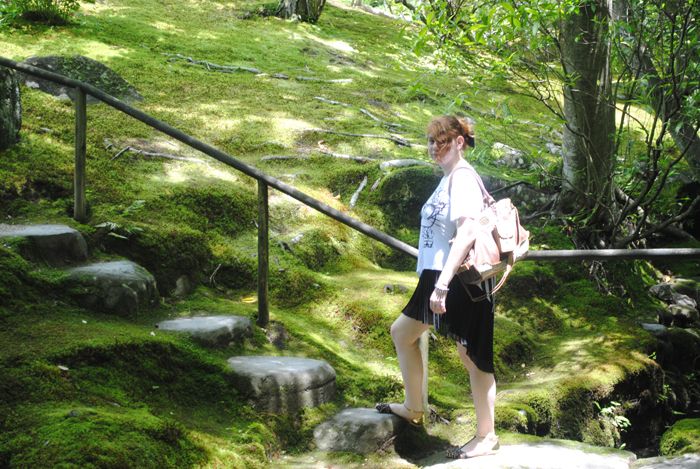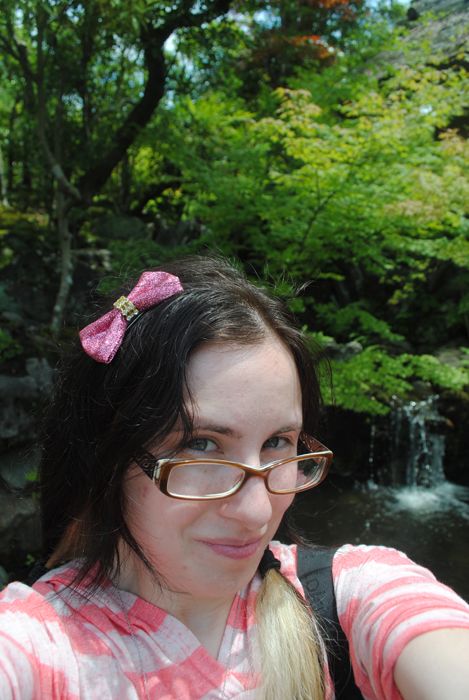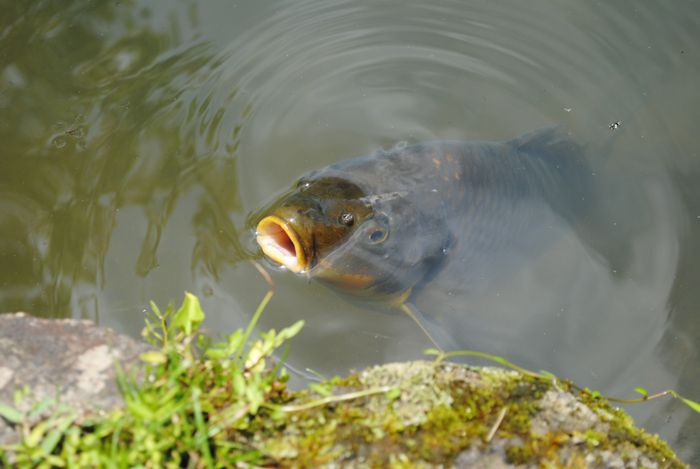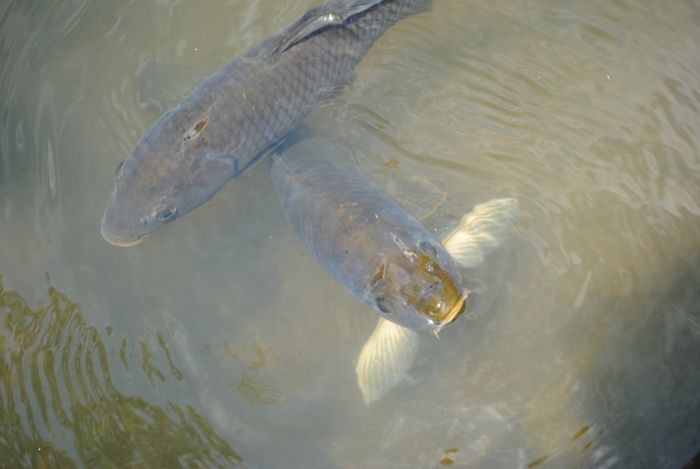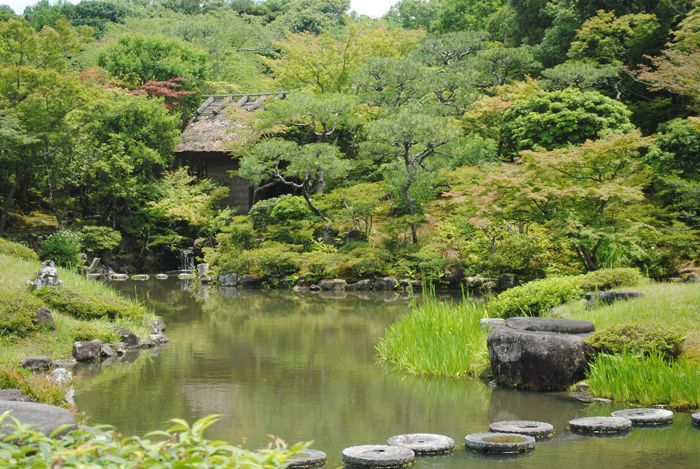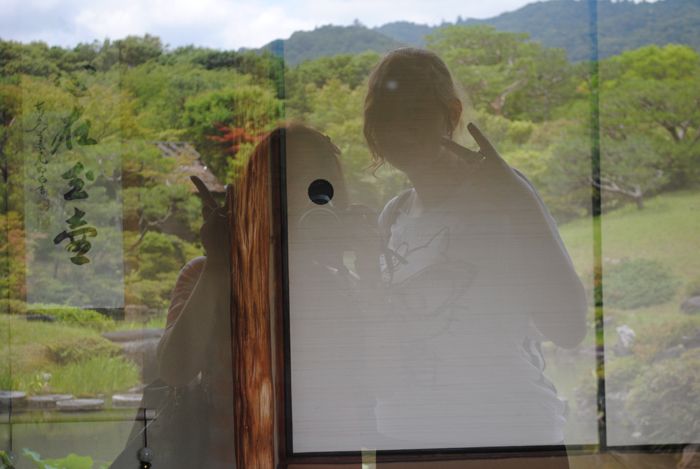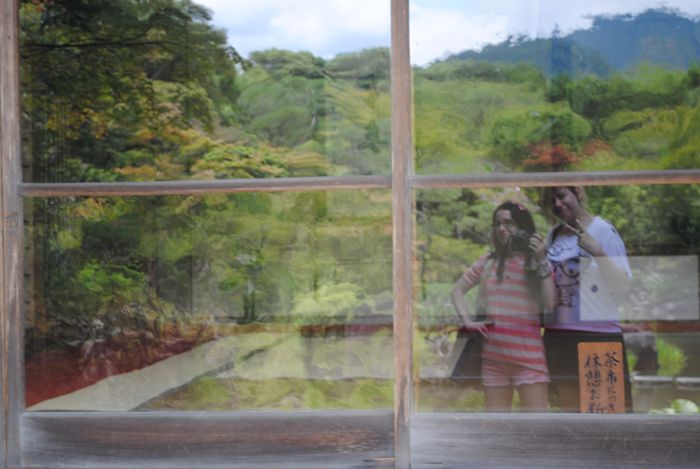 Yoshikien Garden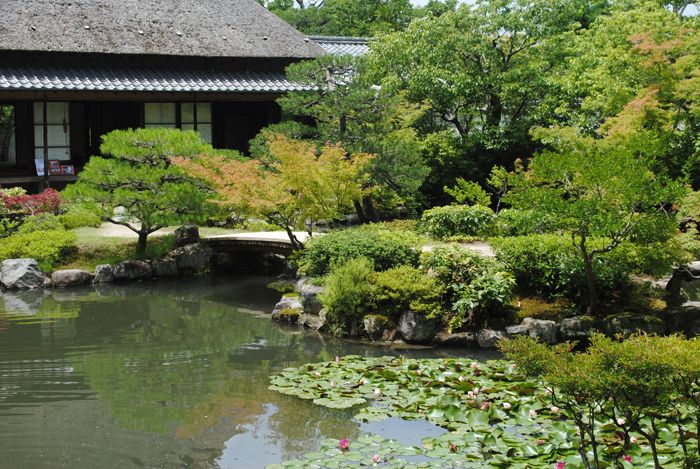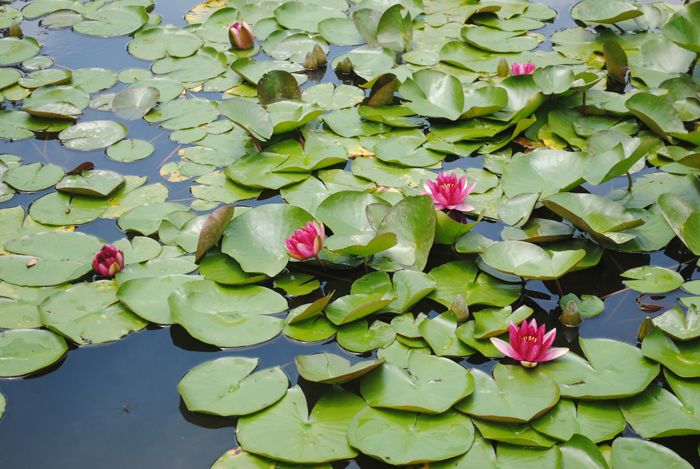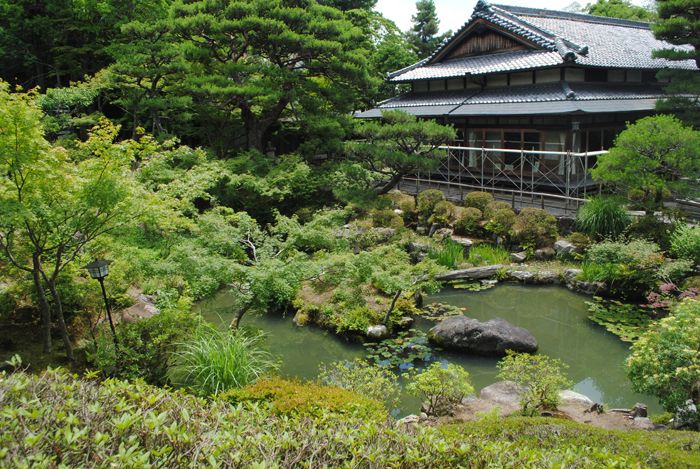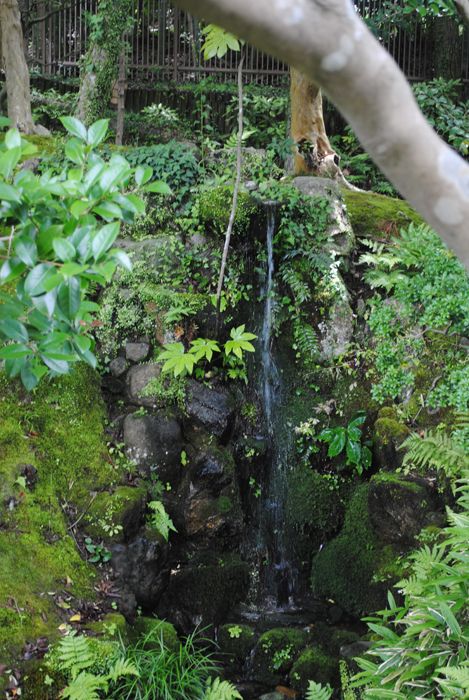 Back with the deer.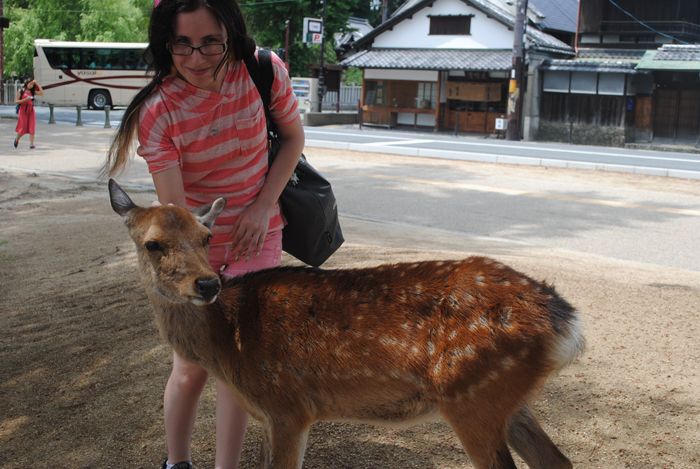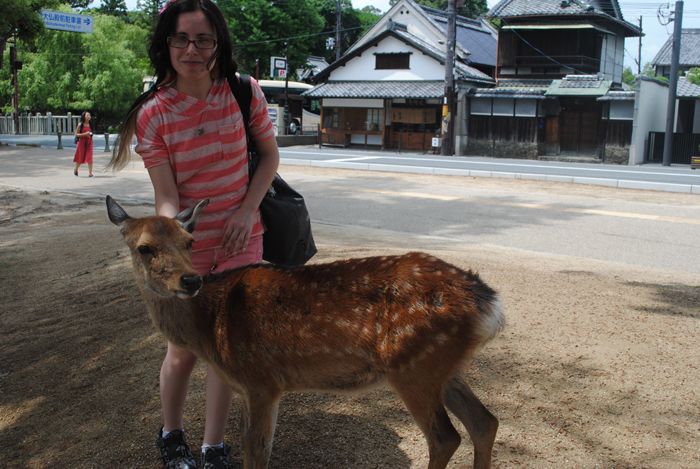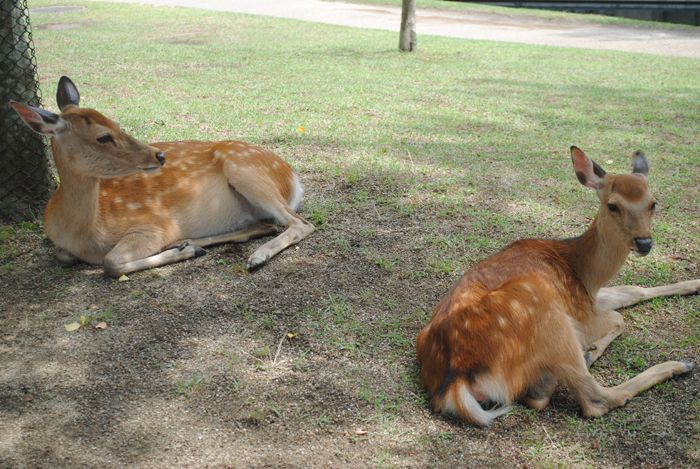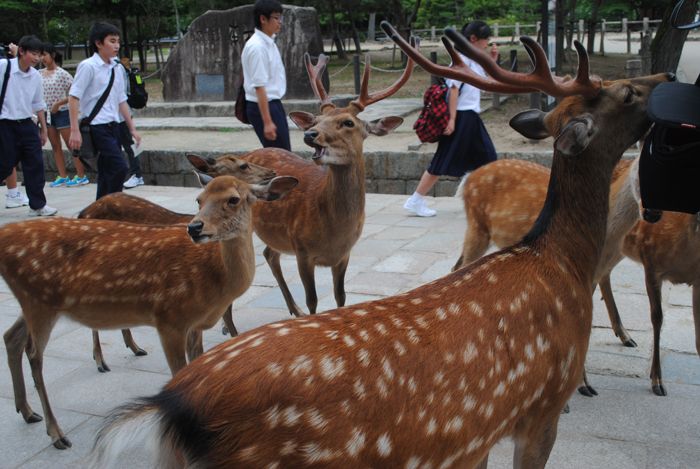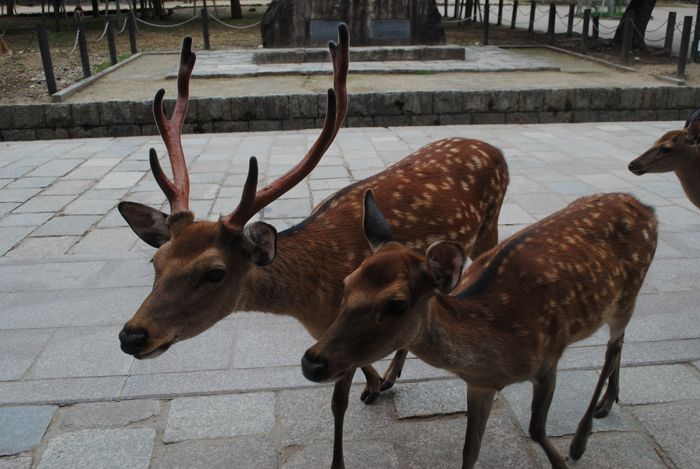 There was a unique deer with one antler there.


Nandaimon Gate to Todaiji Temple.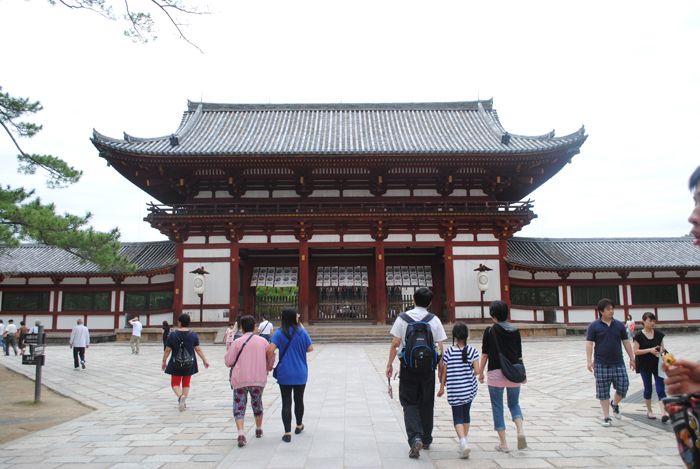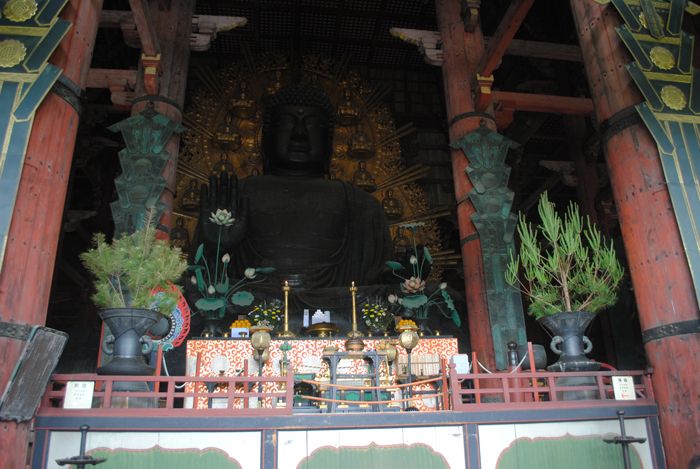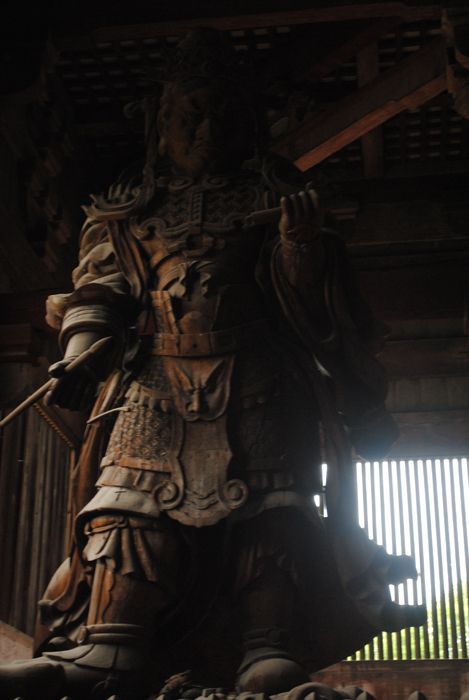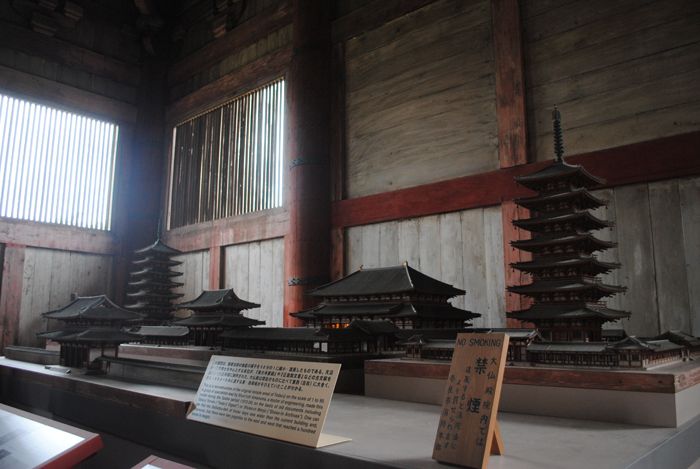 Jean & I left a message in the temple please don't mind my English fail haha.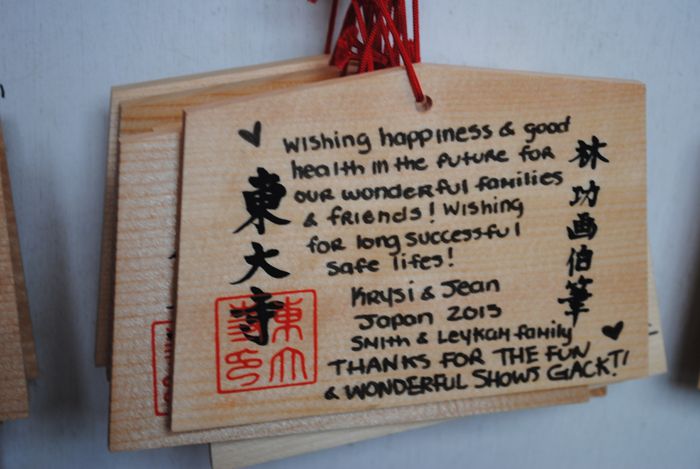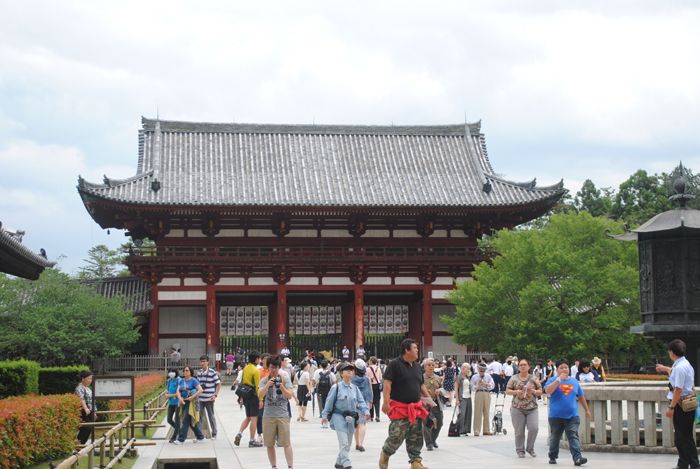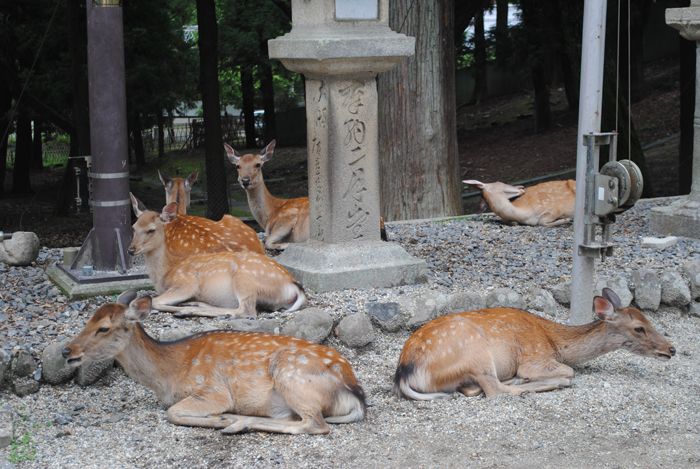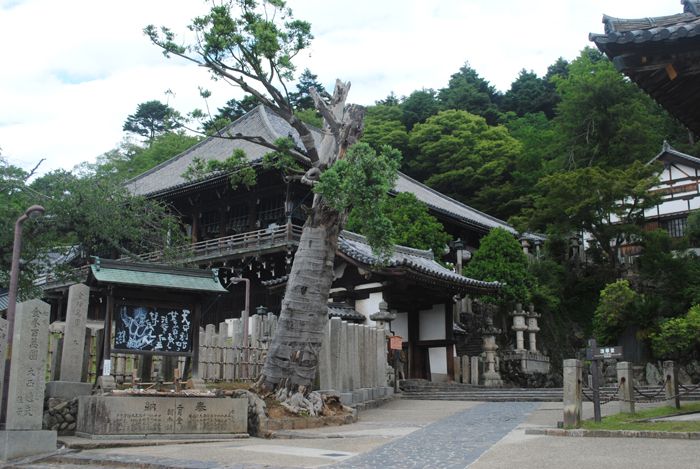 This deer totally camwhored with me haha.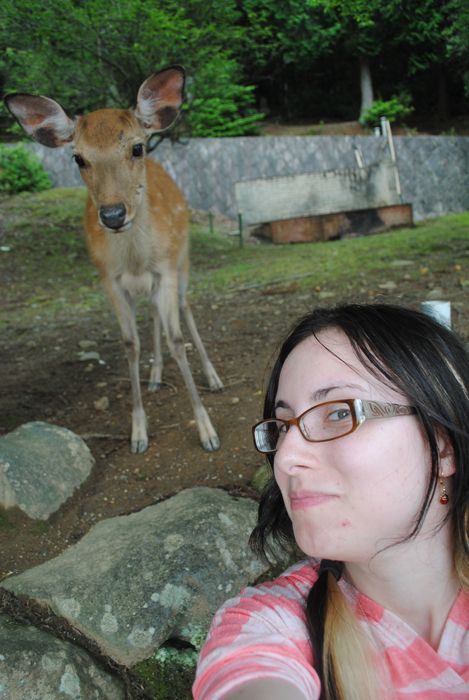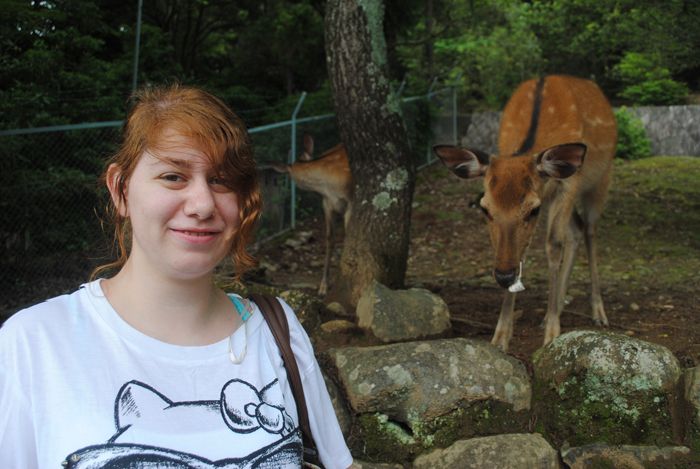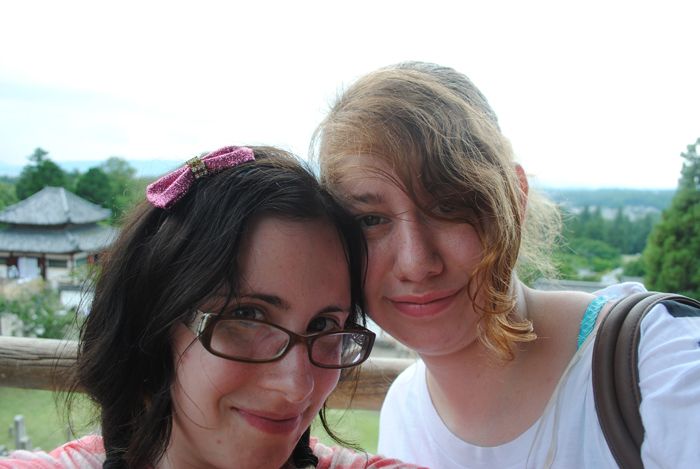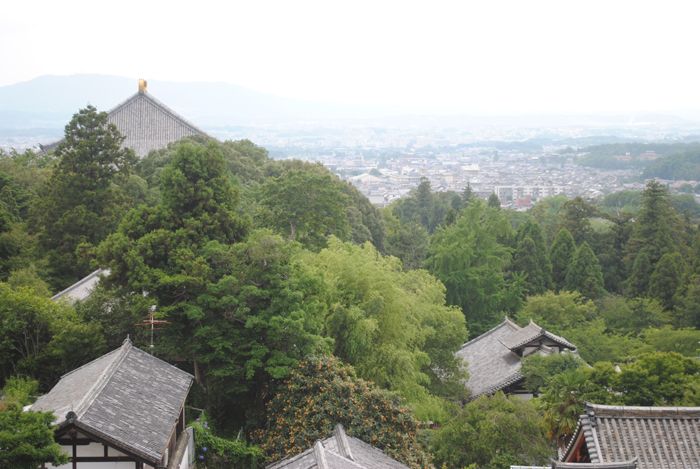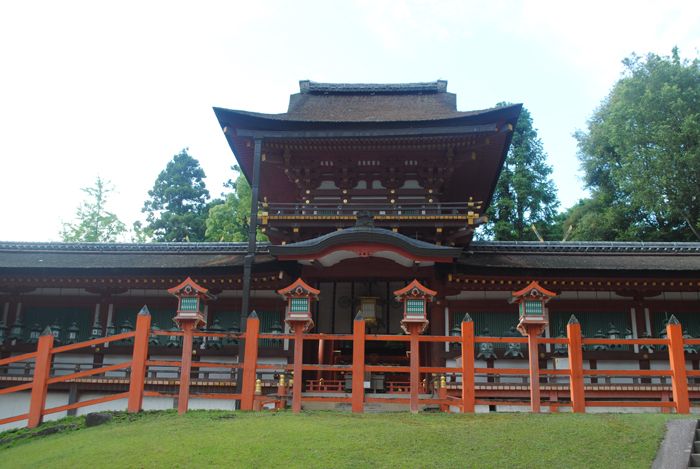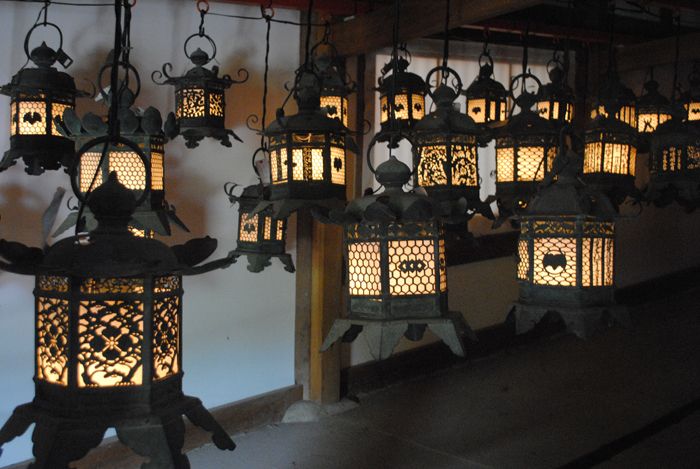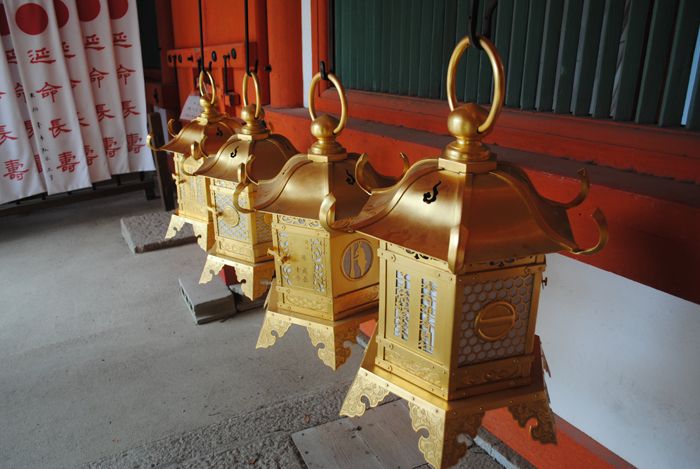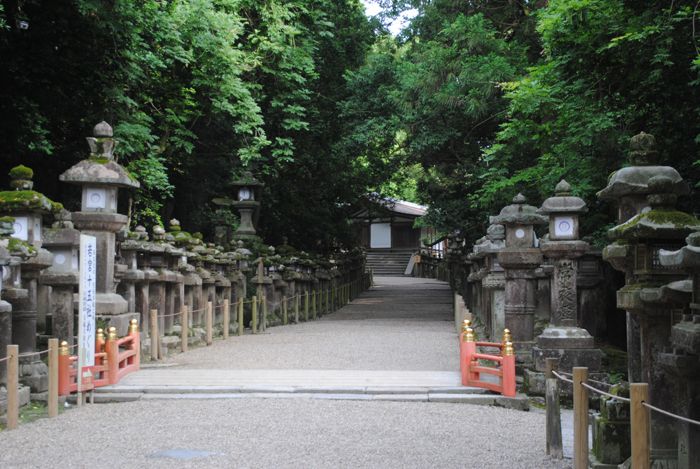 Hamburg-- FANTASTIC.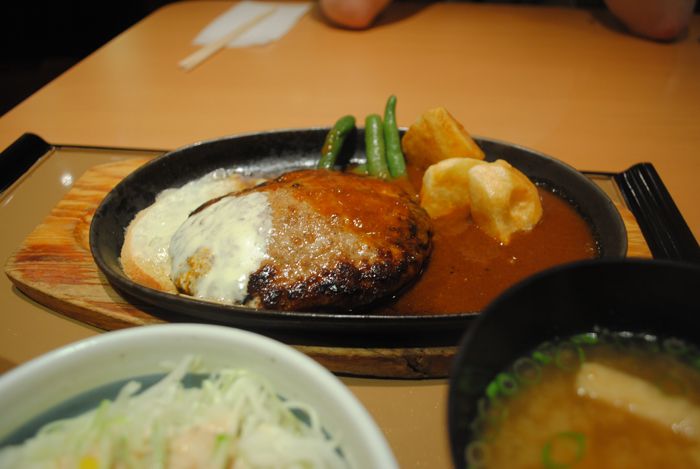 Got some cookies for the co-workers back home.


Jean got hats from the aquarium & Nara Park.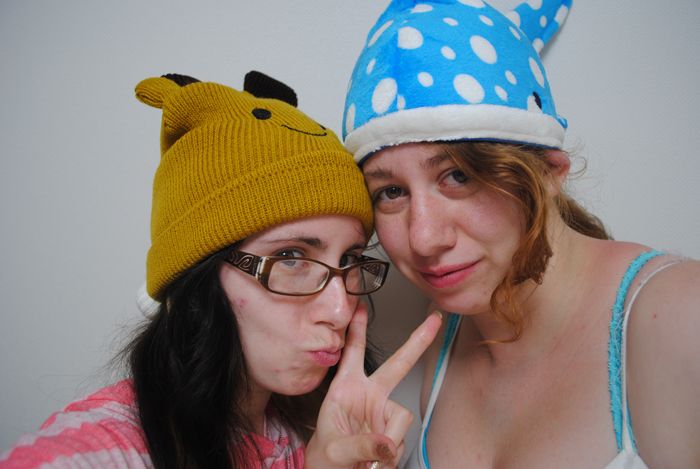 The Gackt cookies are good but I didn't think the tin would be so big! Haha.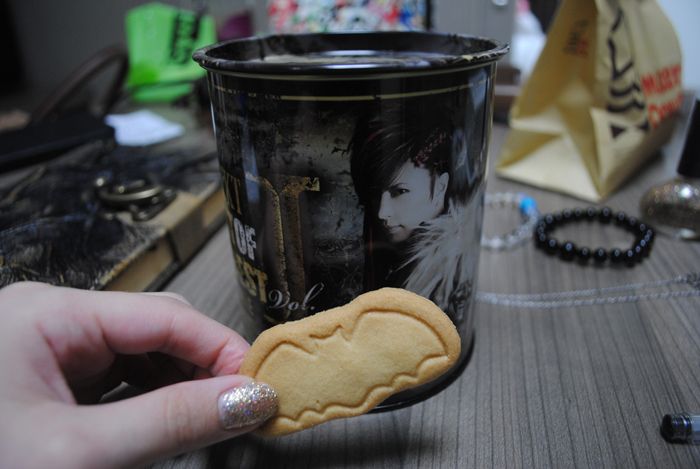 Yeah, a lot of shit was bought mostly by Jean, she has a spending problem haha.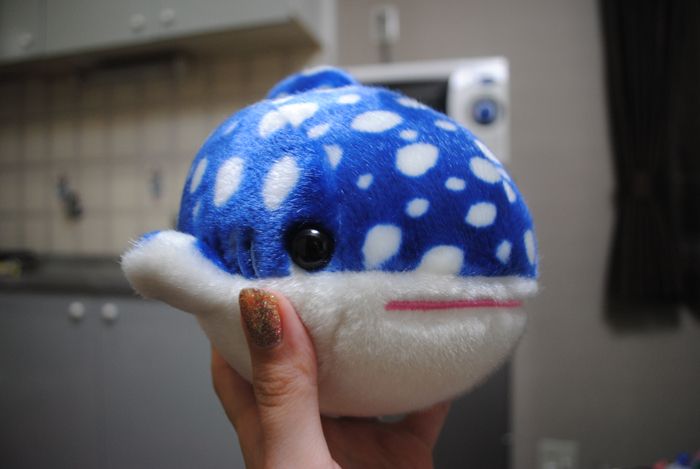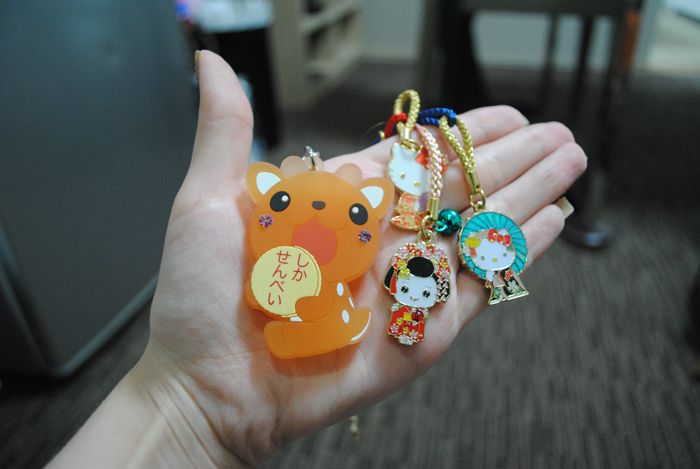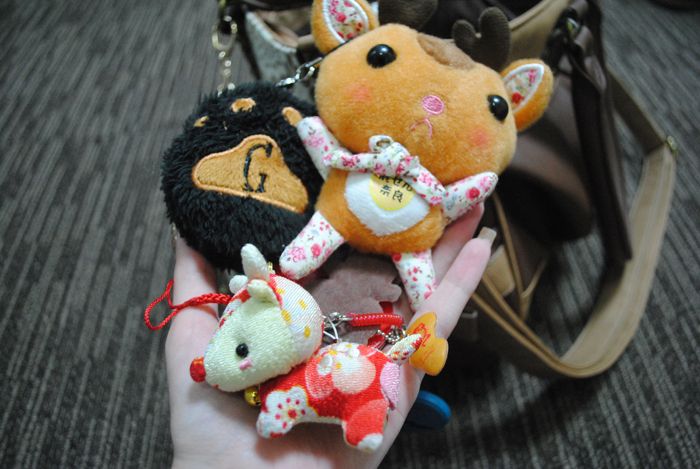 This is the alpaca I returned with-- a little one I won from a claw machine haha.

DAY 11, JUNE 25 2013→
Arashiyama
Lucky, another beautiful day. We first walked along the bamboo path, which is really relaxing, & went to Nison-in Temple. We climbed up the mountain side to a beautiful view & saw a monkey! I never seen a monkey roam freely, it was so cool but I wasn't fast enough with my camera. We headed back along the bamboo forest and went to Tenryu-ji Temple. We were a bit disappointed, since last time we went we relaxed for about three hours in their tatami room facing the beautiful garden, but it was under construction this time. After doing some shopping, we went over Togetesu Bridge & headed back to HEP Five again in Osaka (we really love that mall haha). After eating & losing more money in crane machines, we headed over to the Umeda Sky Building. Unfortunately, riding HEP Five's ferris wheel last trip left me scared of heights, so we tried to go to the floating garden at the Sky Building, but I was shaking too much up to the 35 stories thanks to the glass elevator taking us up, so we headed back down /fail.
Bamboo forest.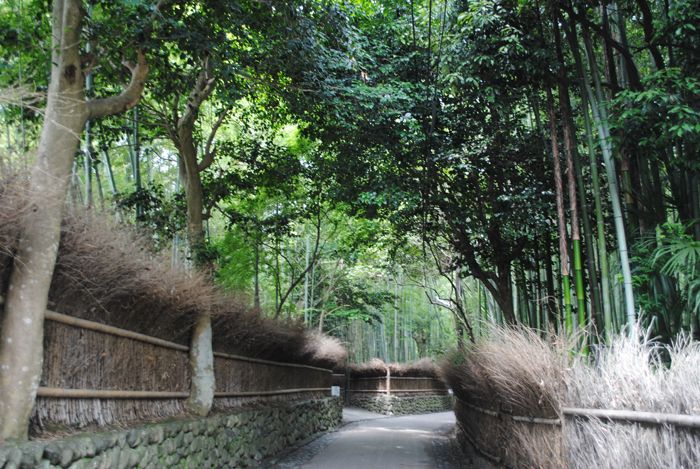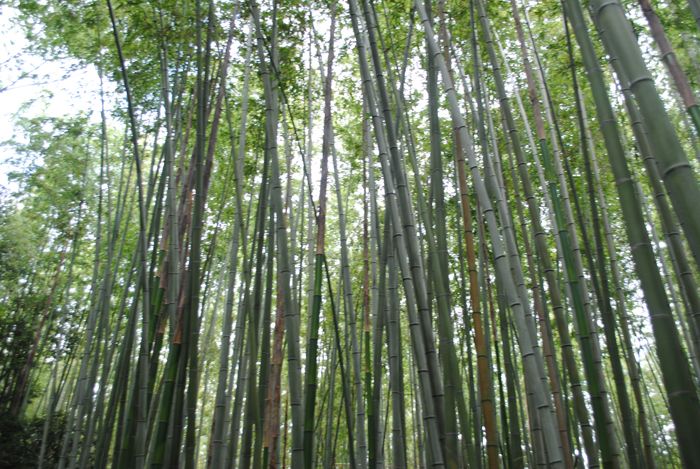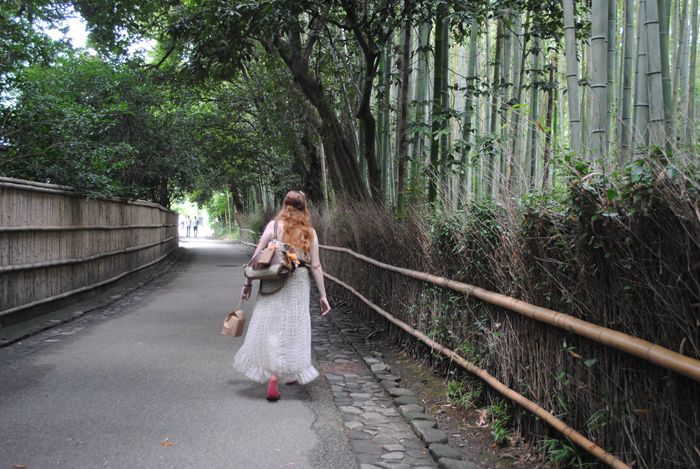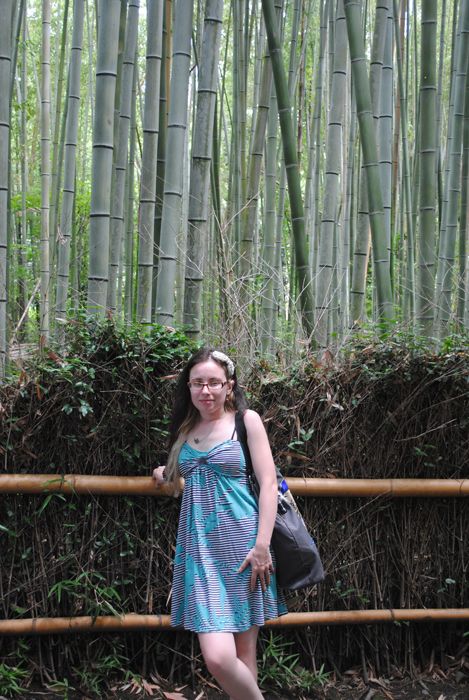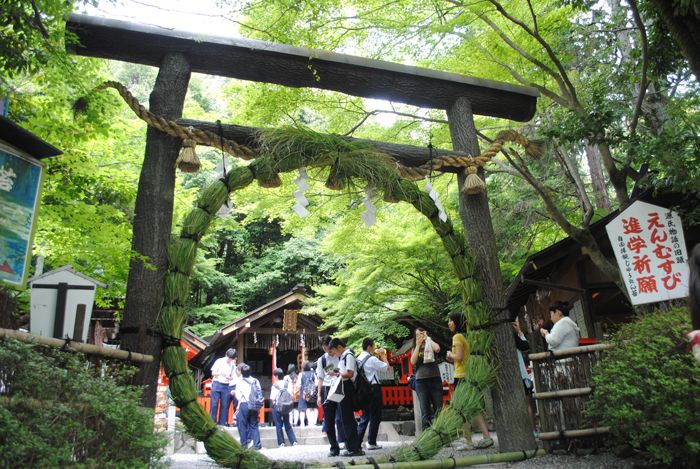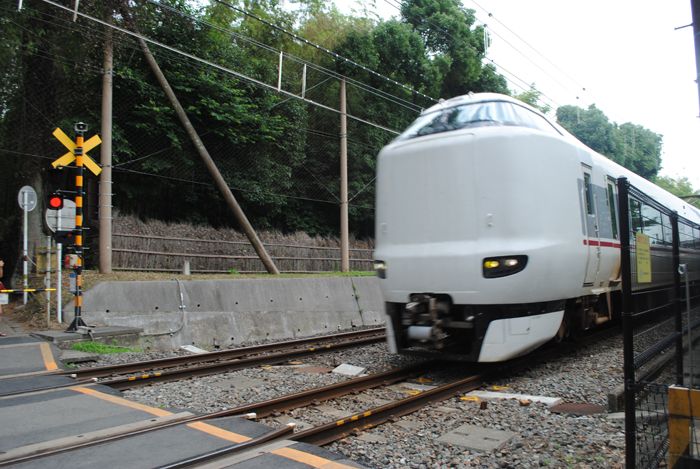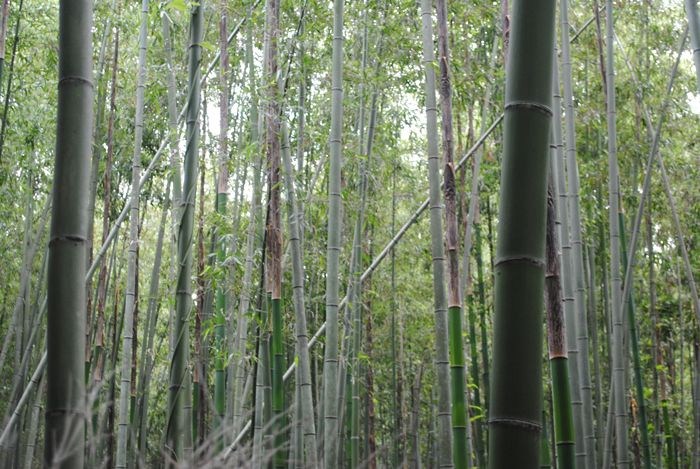 Nison-in Temple.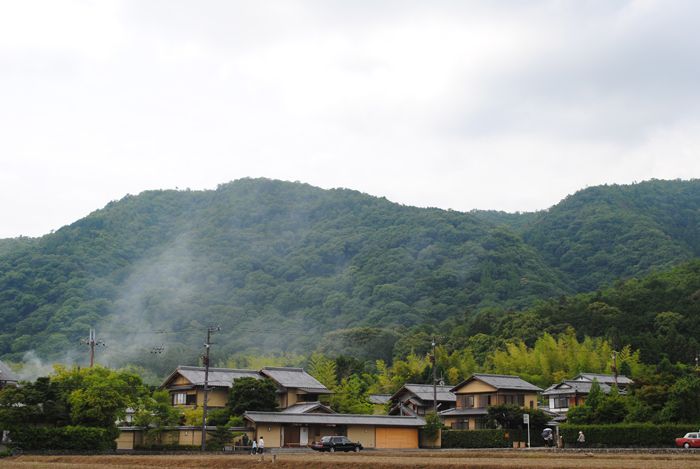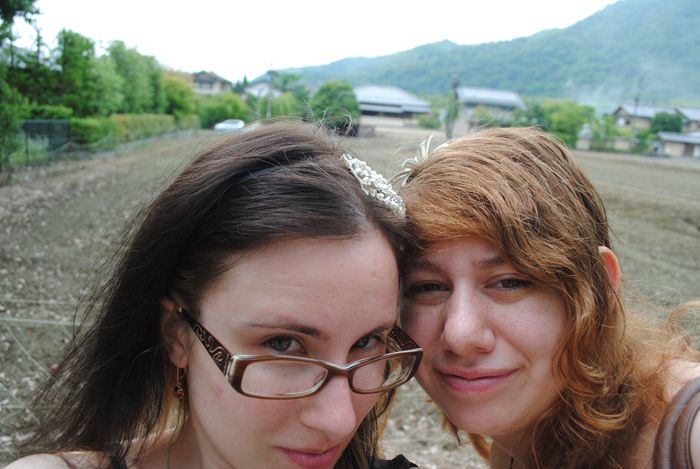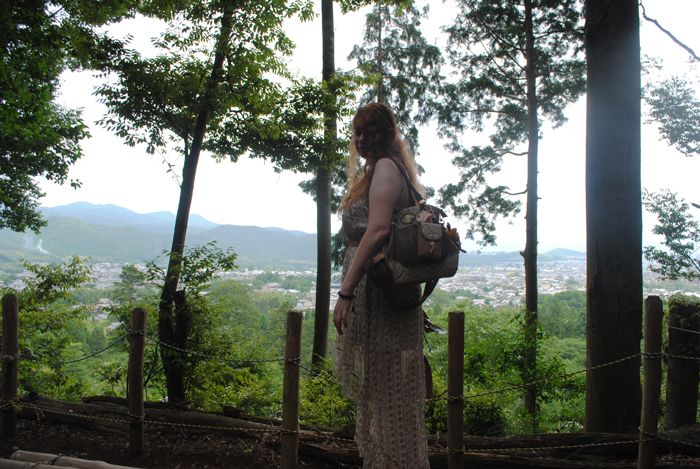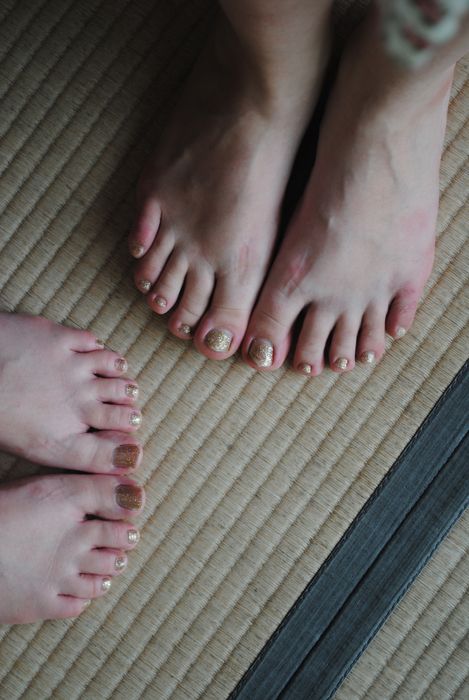 At Tenryu-ji Temple.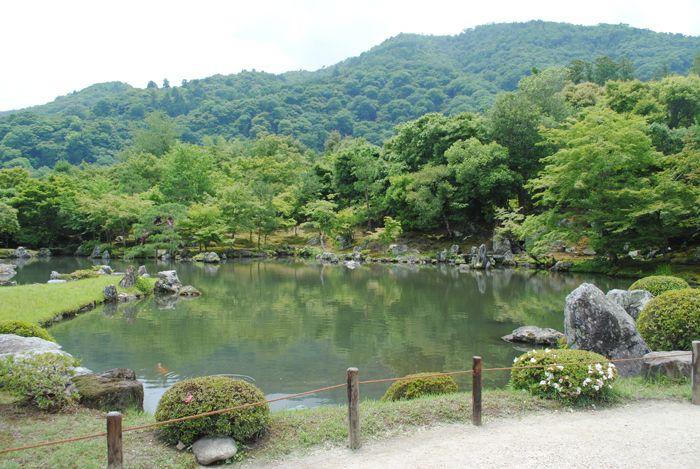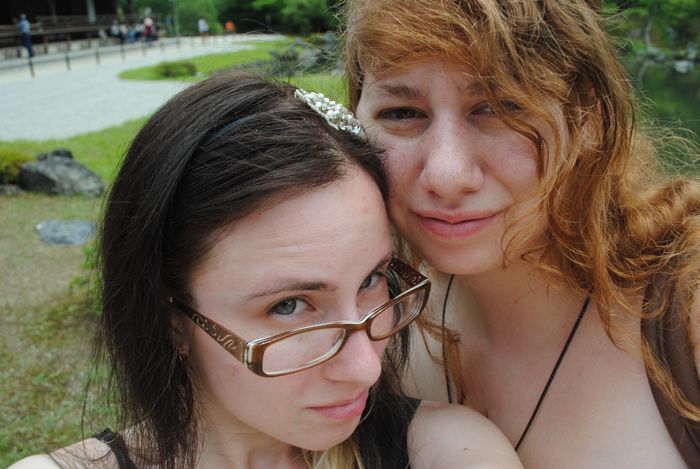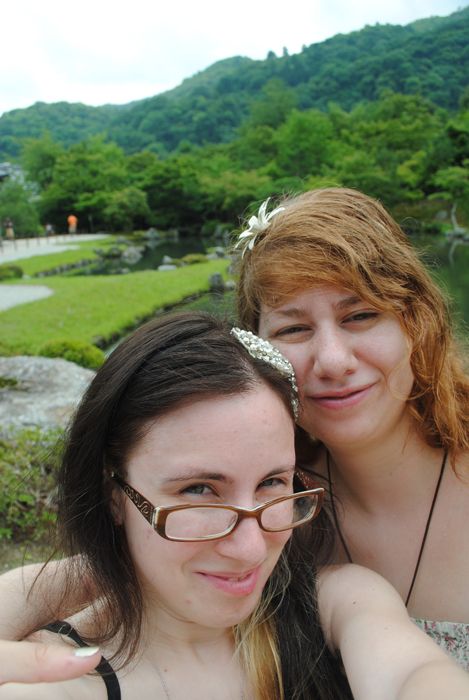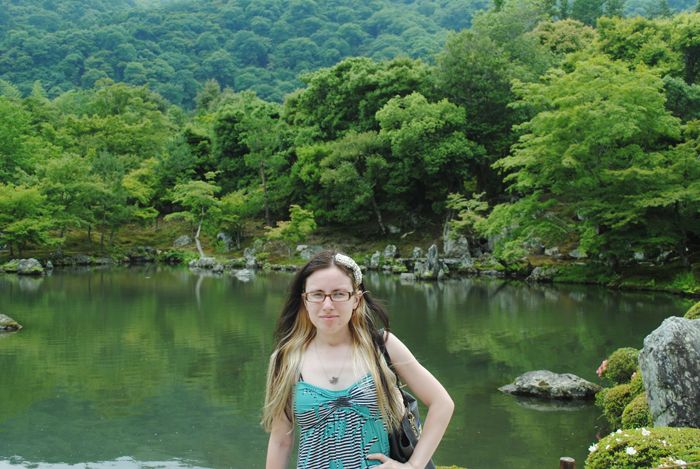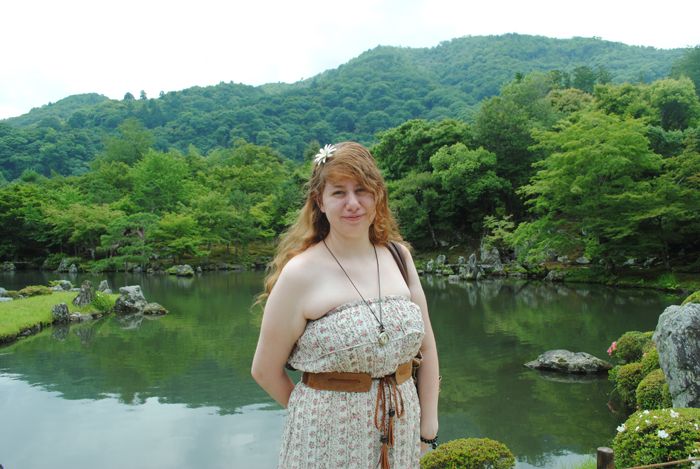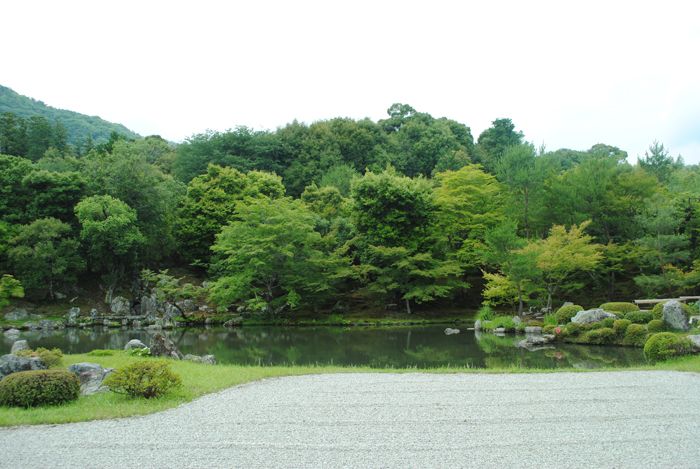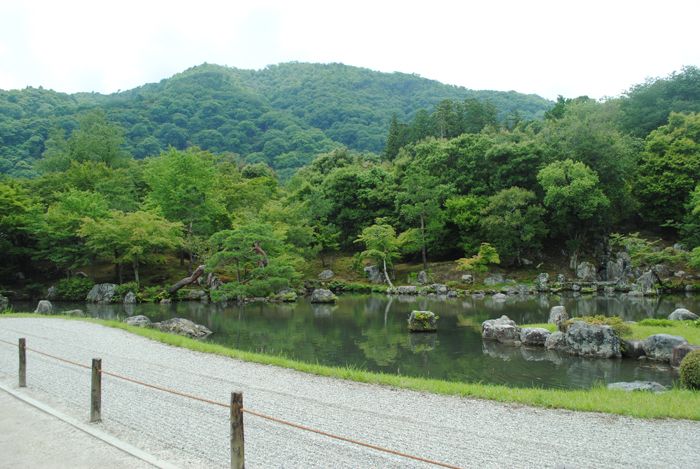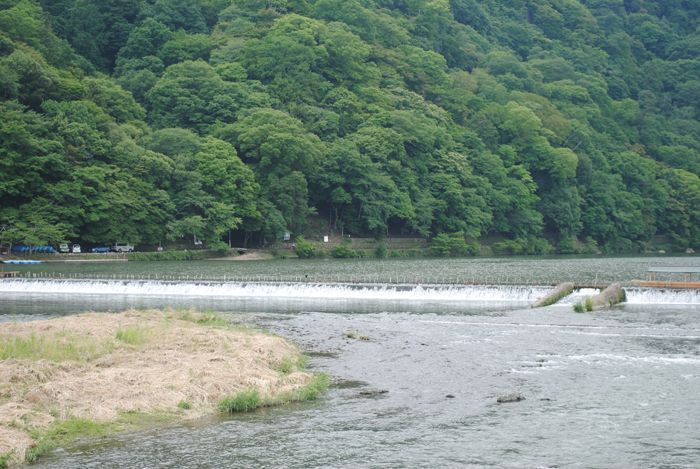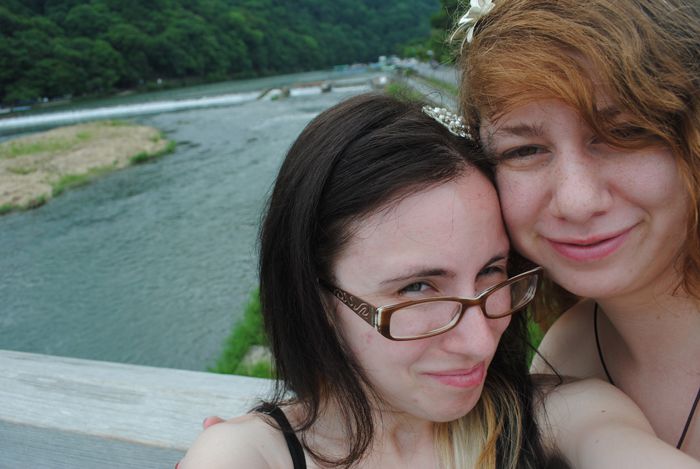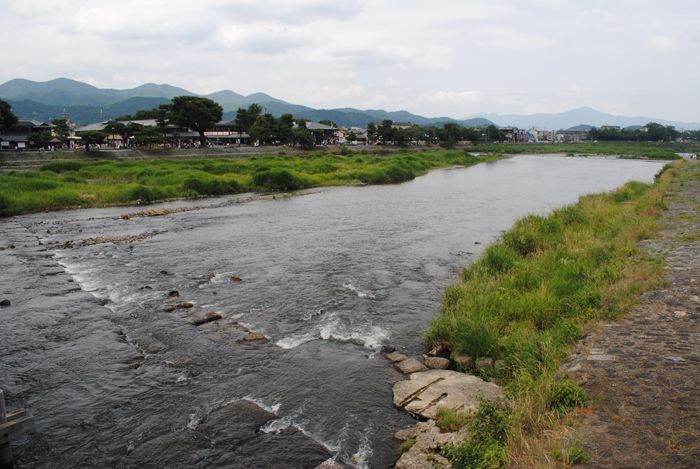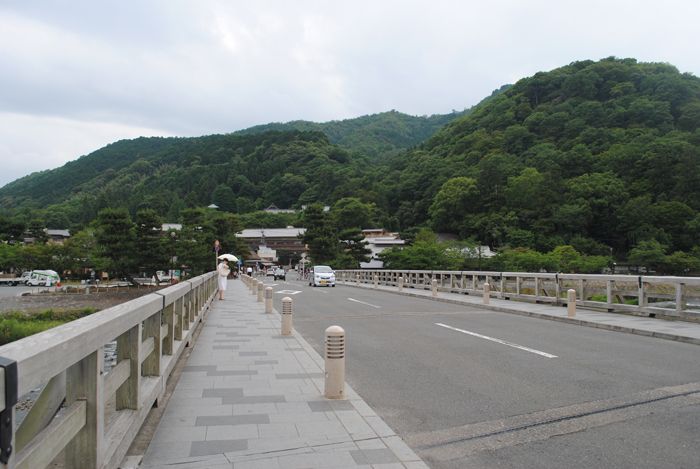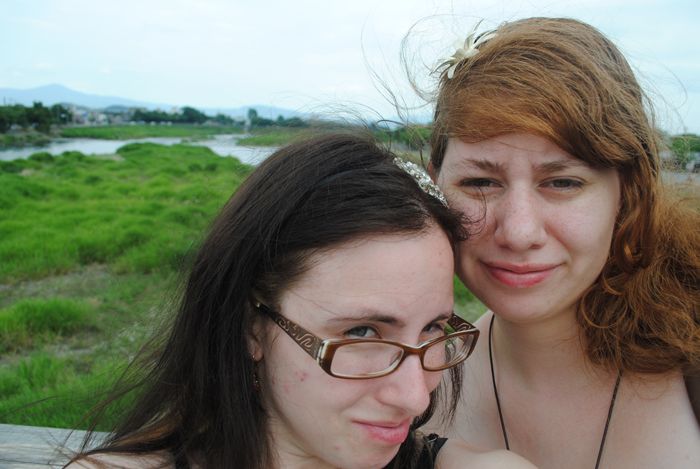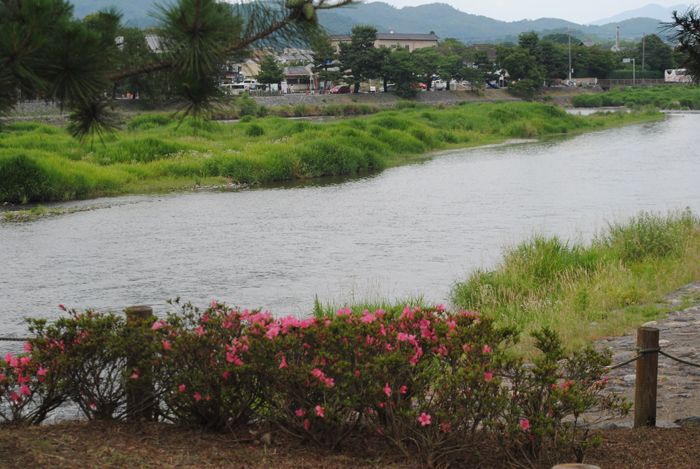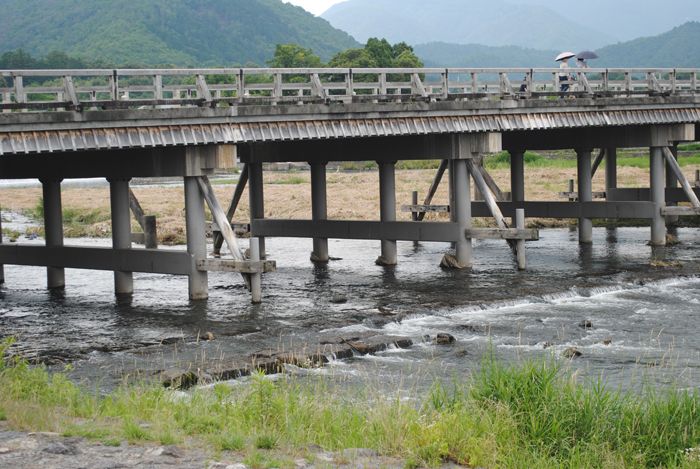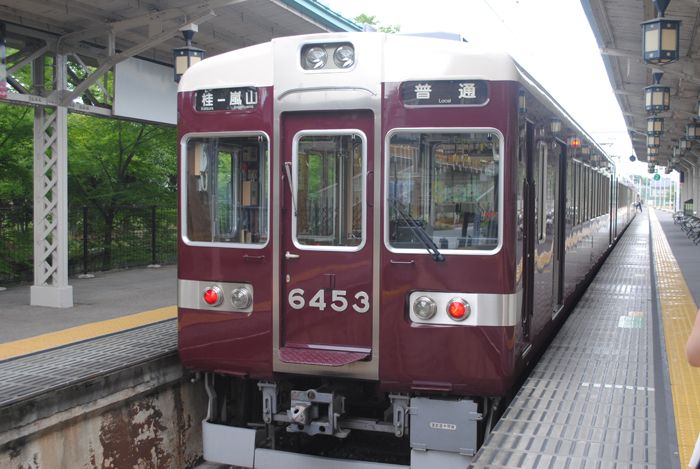 HEP Five.


More omurice, this time with tomato sauce & cheese. The teriyaki one was better, but this was still good.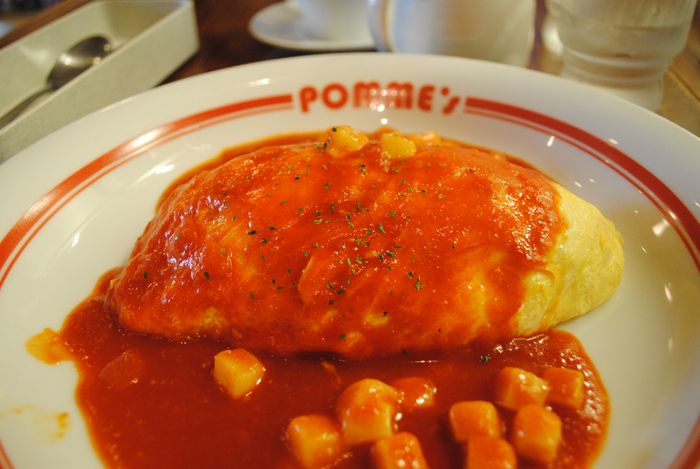 Kimchi omurice.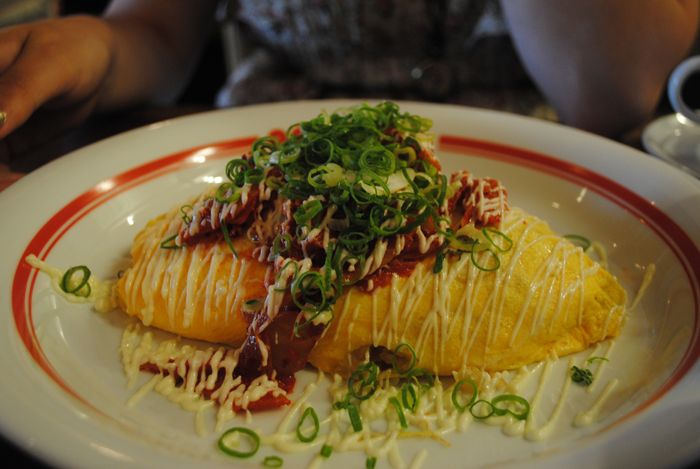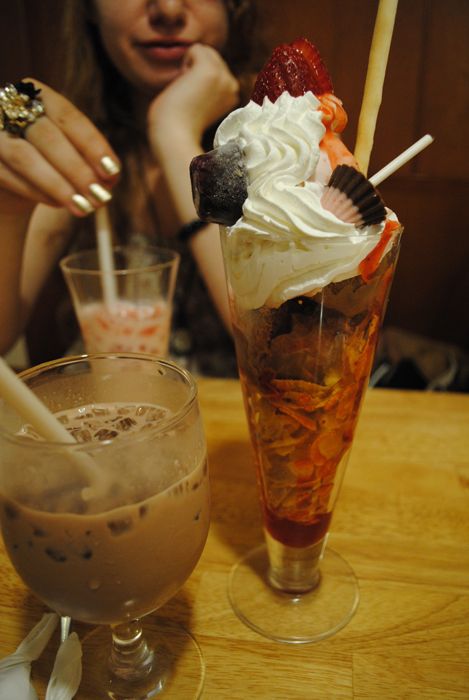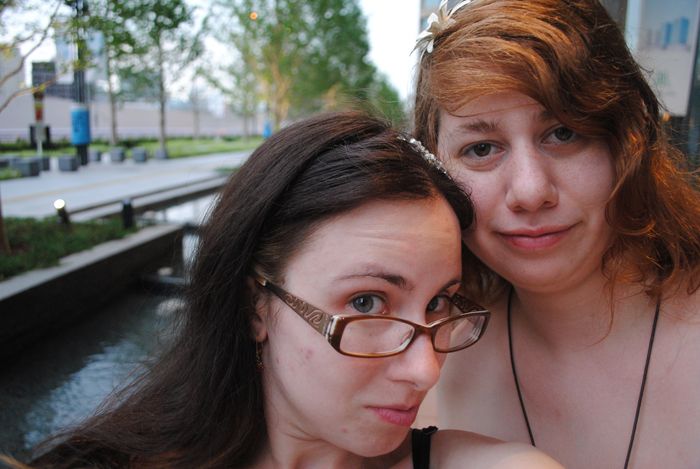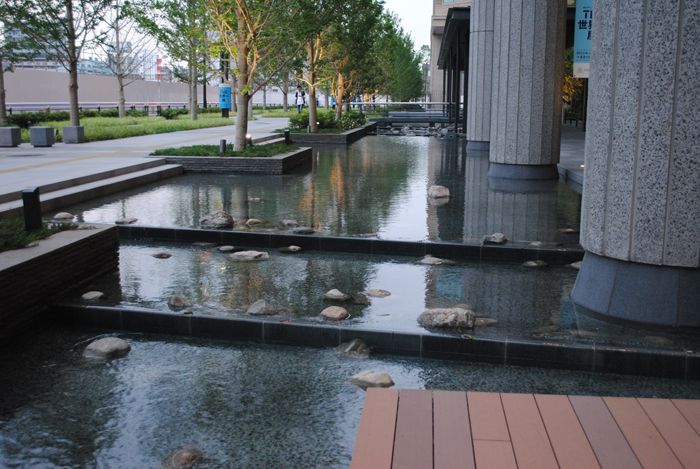 Umeda Sky Building.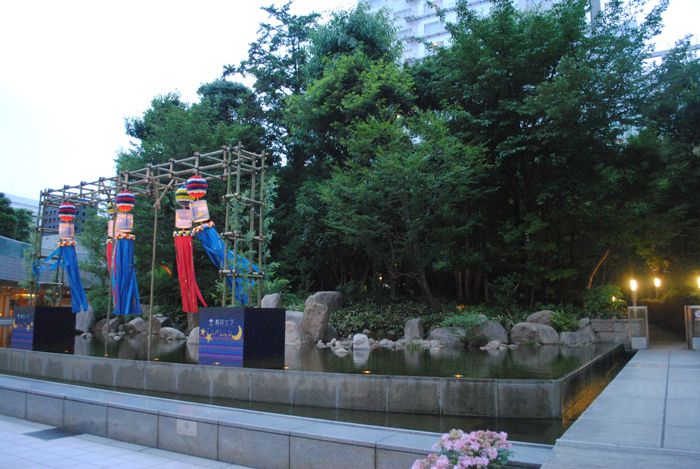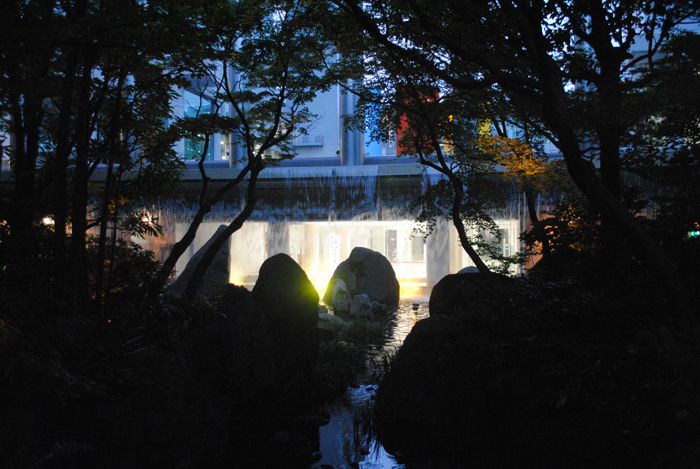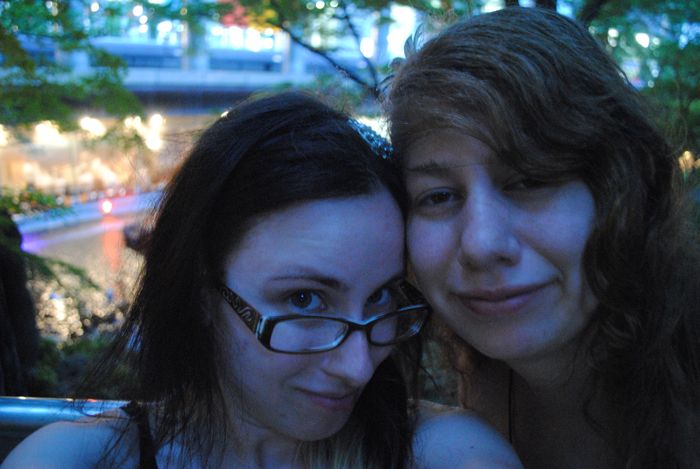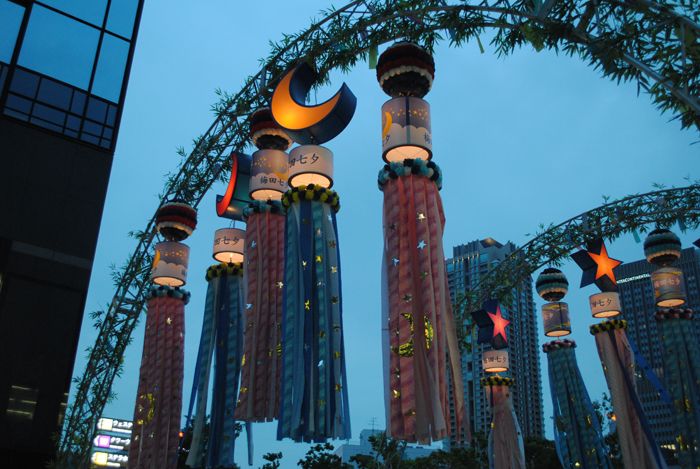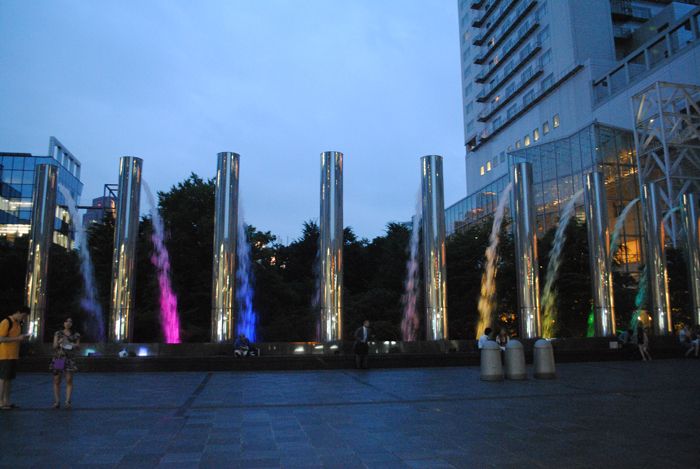 You know what this is?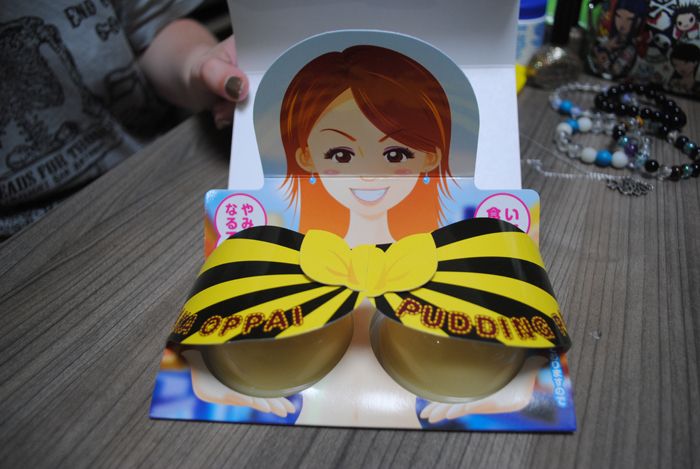 BOOBIES. I actually wanted to try it for my tumblrname, boobie-cakes haha even though it's pudding.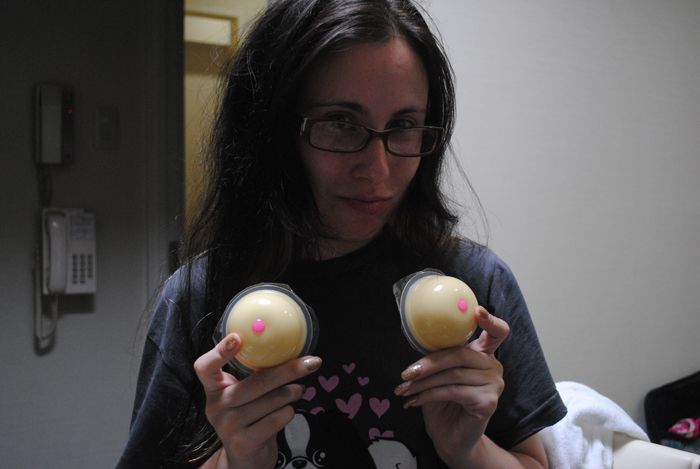 It wasn't very good.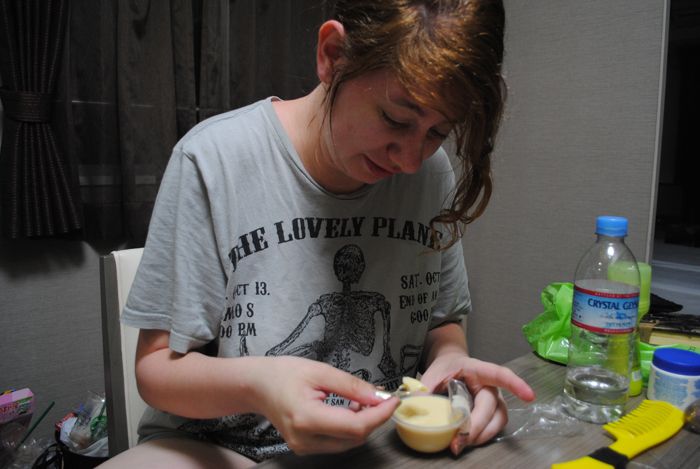 DAY 12, JUNE 26 2013→
Shinsaibashi/Namba
Unfortunately, it was rainy, so we decided to make it a shopping day in Namba. We pretty much just walked through Amerikamura to Shinsaibashisuji Shopping Arcade. Then to Namba Parks (mostly due to the beautiful architecture of that mall, the shops are kind of meh). The crappy part of that day was my shoes & socks filled with water, so I had to walk most of the day around that way, since it would happen again once they dried. I also won two more things in claw machines haha. That night we went to a yakiniku (Japanese bbq) restaurant with all you can eat bbq. It was delicious, & I tried melon soda there, which I now have an obsession with.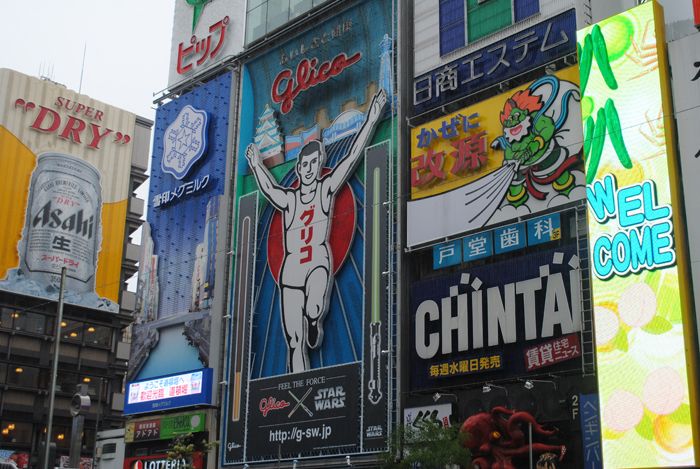 We stopped at Starbucks, the tumblers were gorgeous! gave in & bought one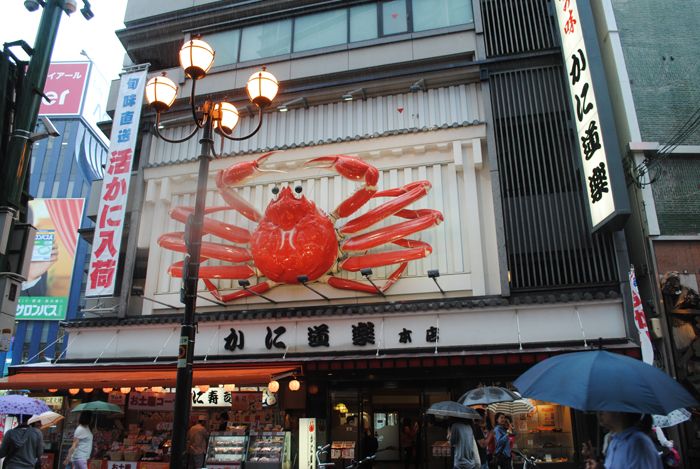 Namba Parks.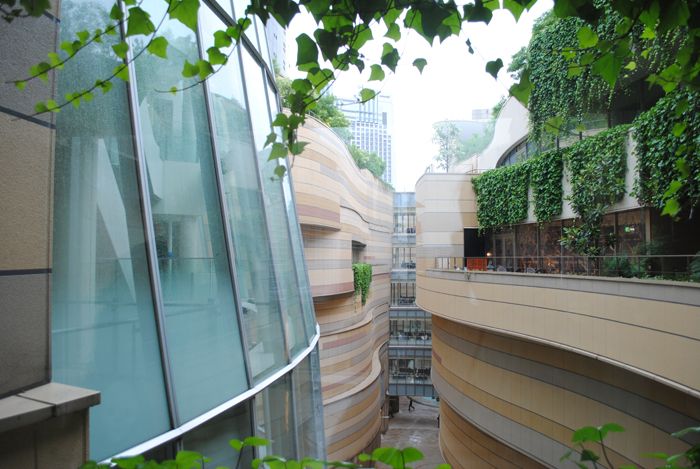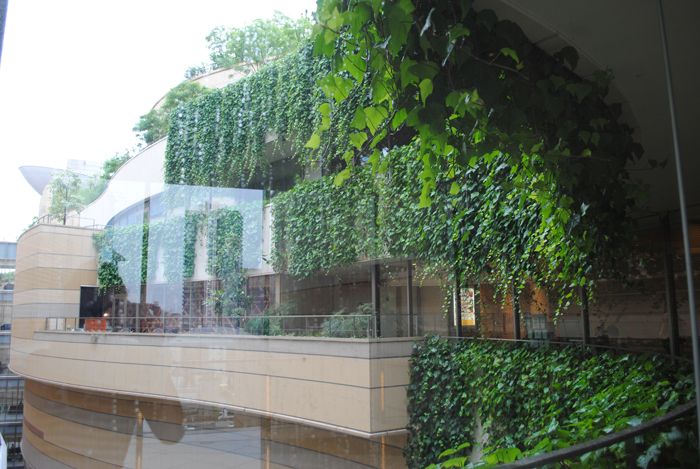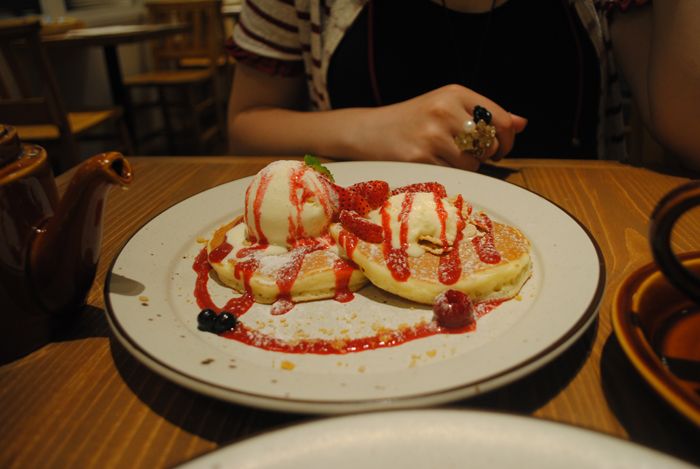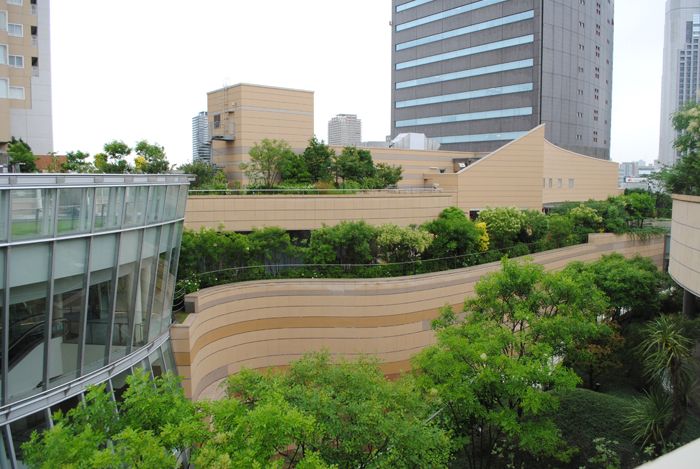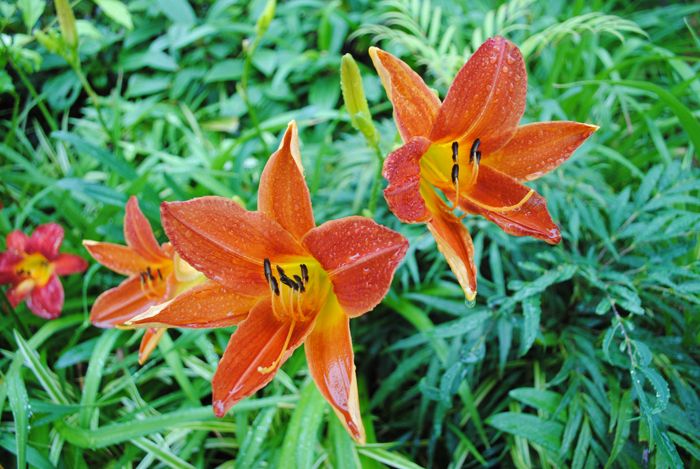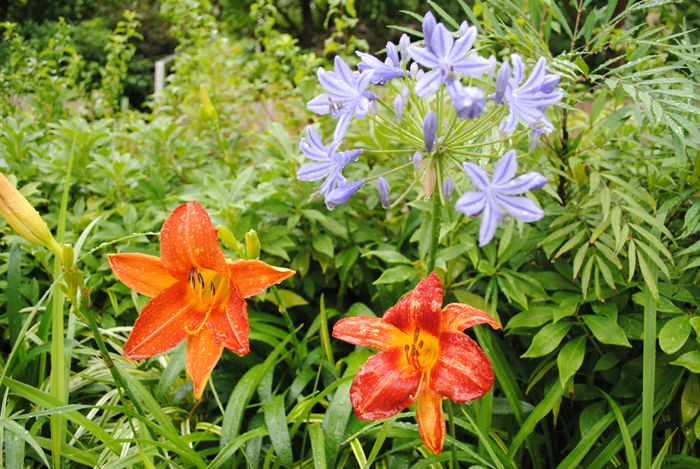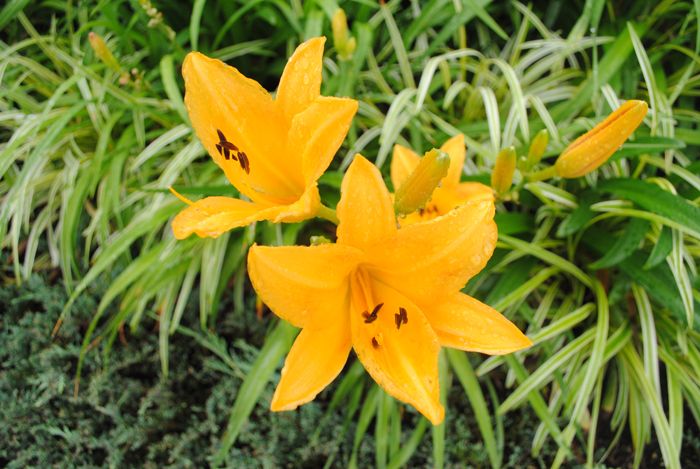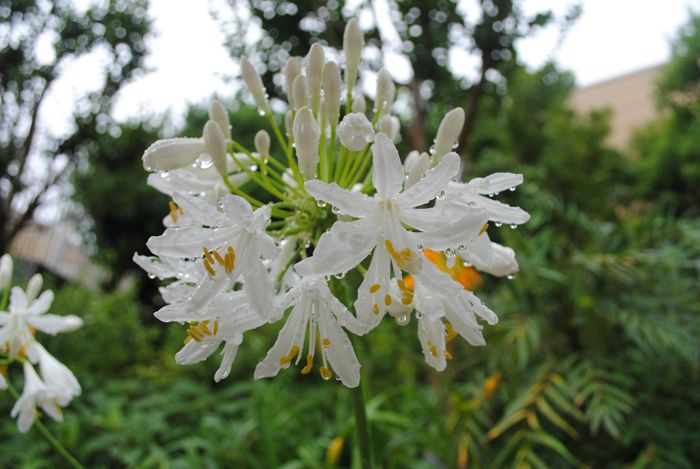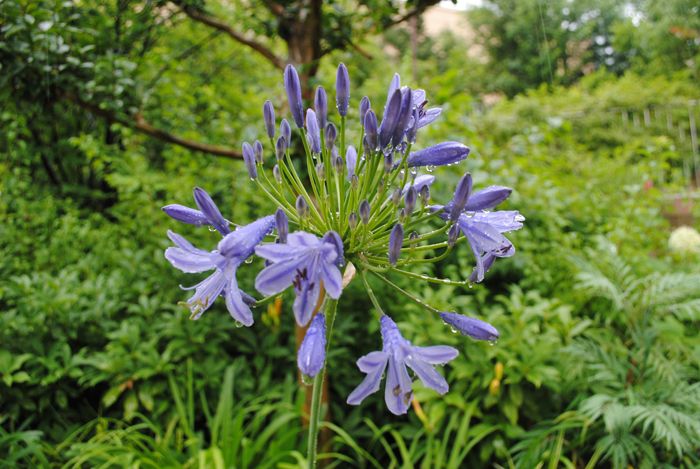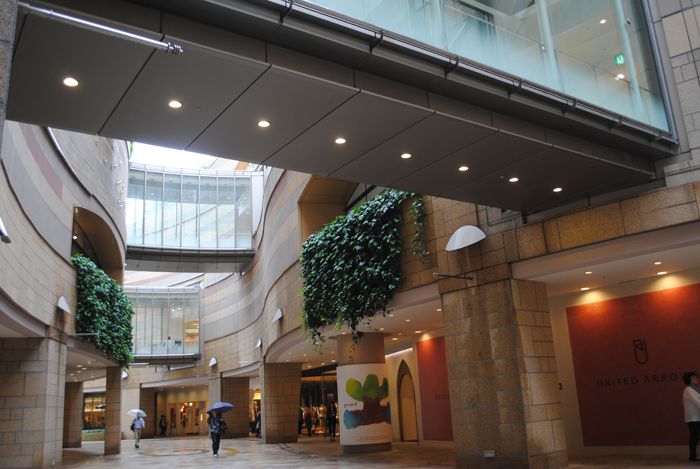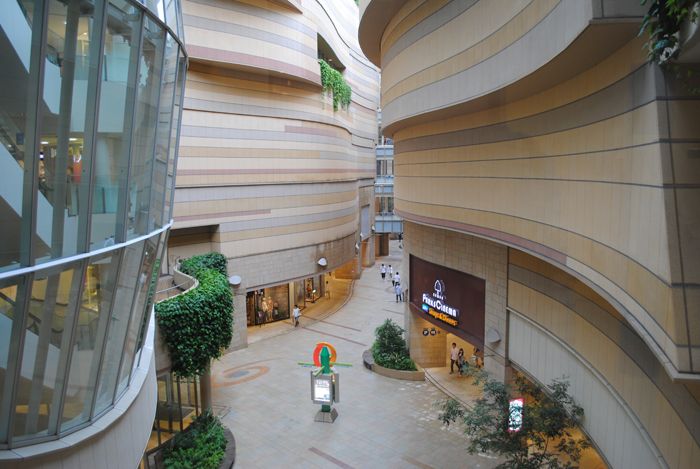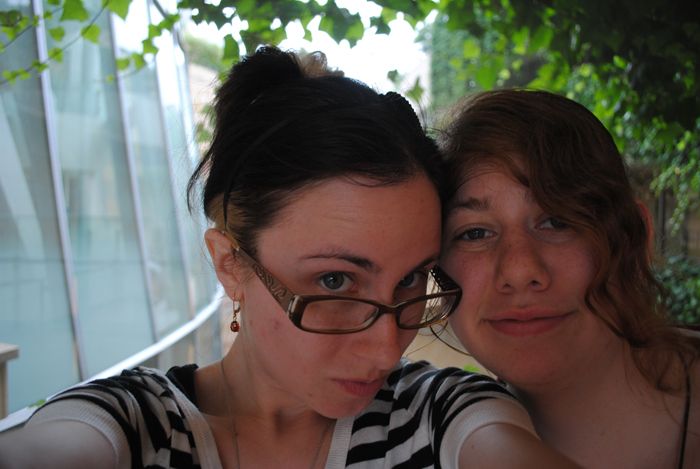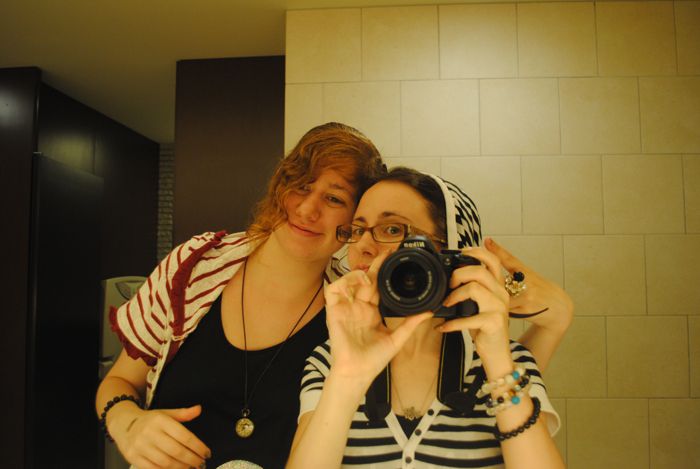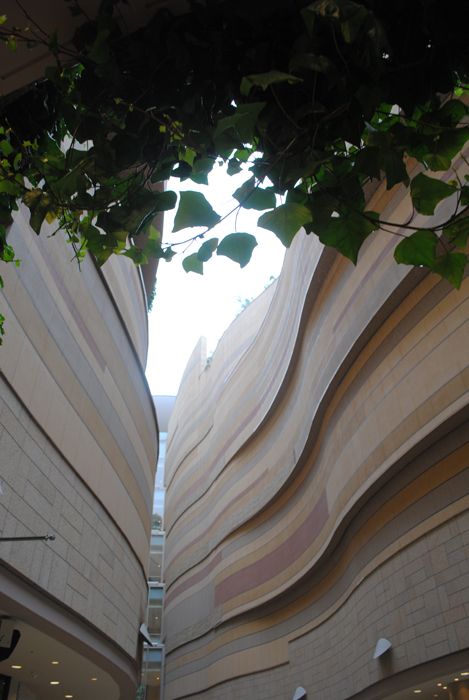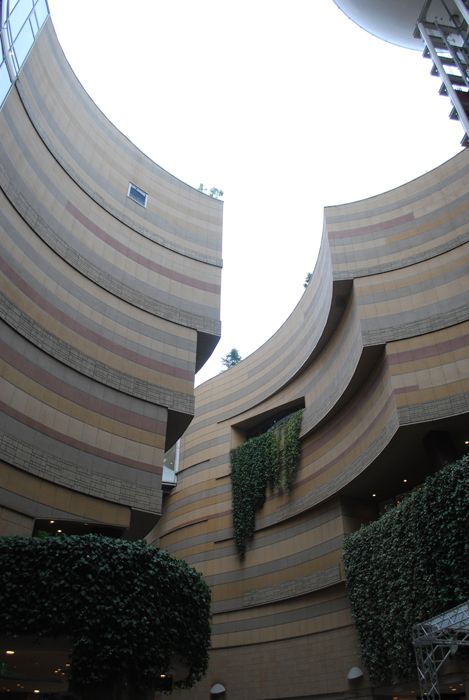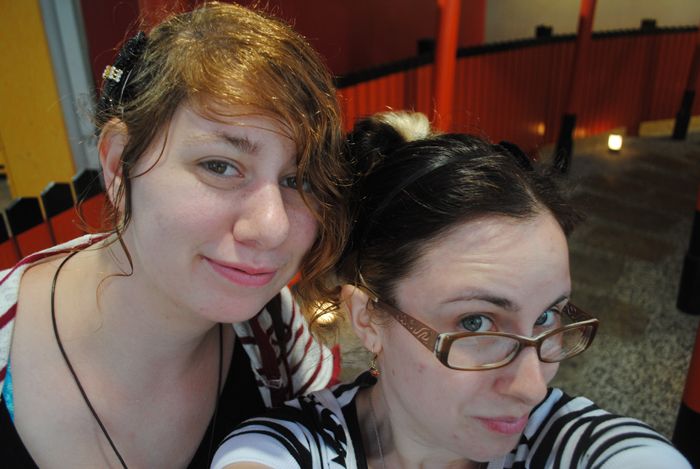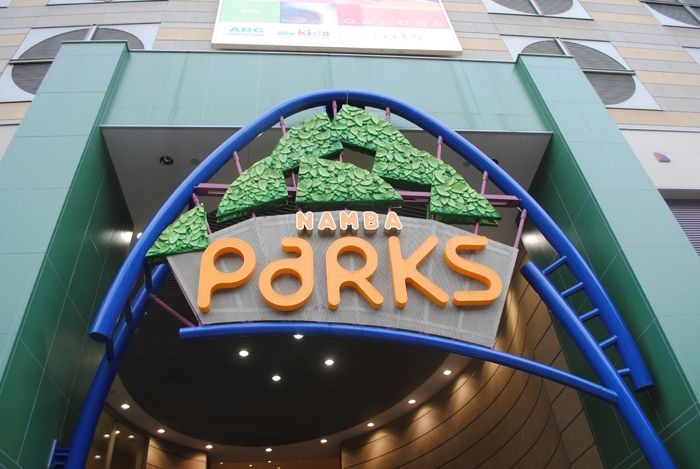 Yakiniku & melon soda~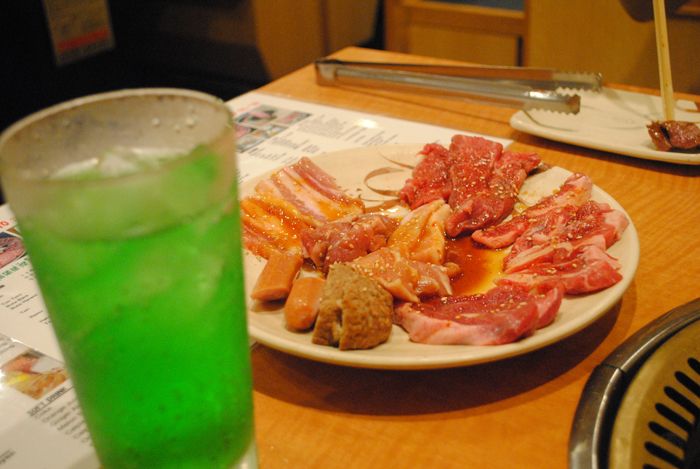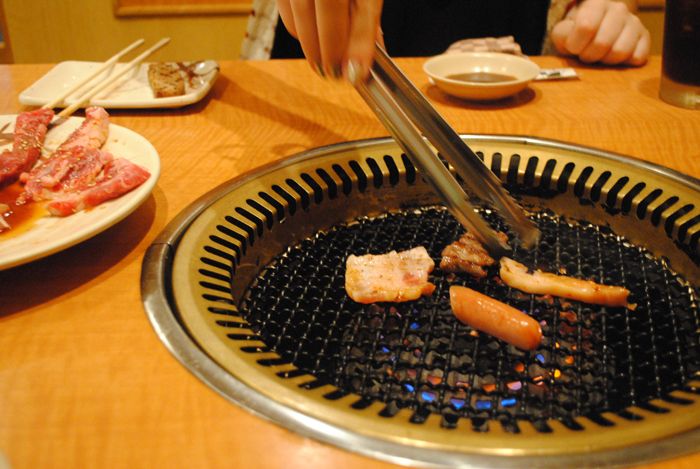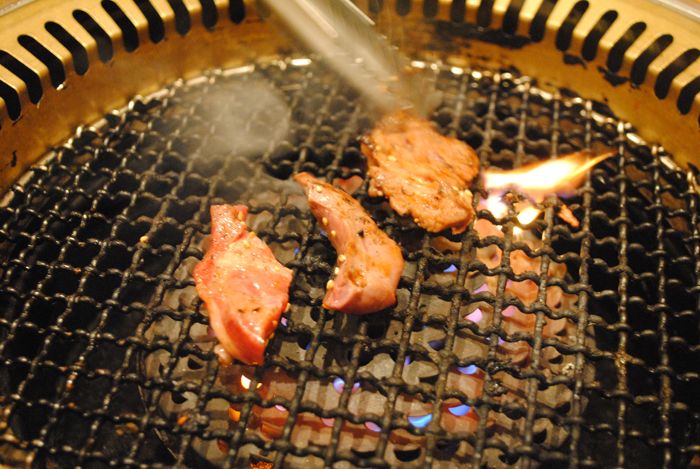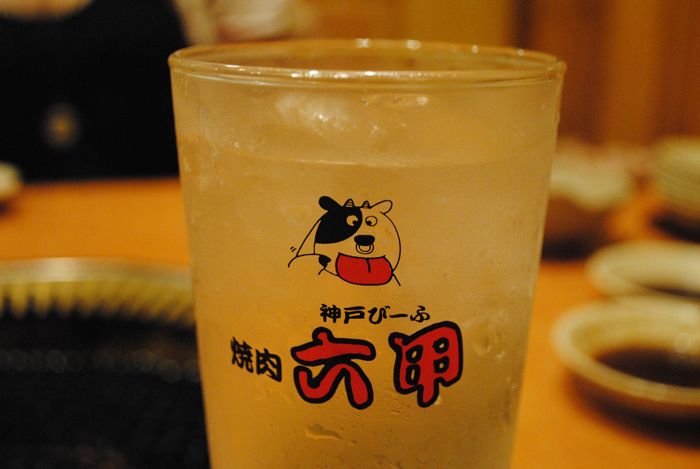 All the crap we won out of crane machines together haha.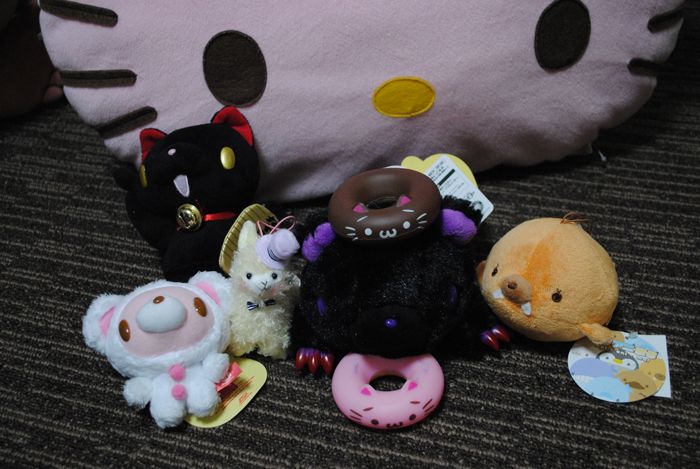 DAY 13, JUNE 27 2013→
Kyoto
This day was luckily nicer & the first place we hit was Nijo Castle. We walked through the castle & it was gorgeous, but we couldn't take pictures so they didn't ruin the paintings. But it was stunning. We got stopped at the castle by schoolgirls we had asked us questions in English & took a picture with us. We then headed over to The Imperial Palace, but since we could only go inside with a tour group & the tours had ended that day, we decided to leave & go to the Heian Jingu Shrine. Our last stop was walking through Maruyama Park to Gion & did some shopping. There was the first time I saw a geisha outside of photos. She was so pretty, but people trying to take her picture were really rude, we felt really bad for her. Though we were planning to eat cheap, we got distracted by a traditional shabu shabu restaurant with all you can eat meat & ended eating 4 plates of it haha. Since it was a far walk, we decided to take a taxi to Kyoto Station-- the driver went through the narrow Gion streets I really thought we were gonna hit a tourist haha. We were pretty stuffed but.. we still got some fried chicken at Family Mart (if you go to Family Mart, get their chicken it's really fucking good).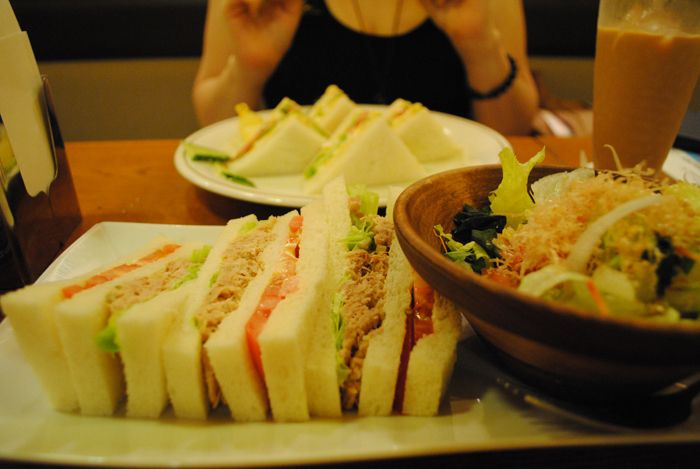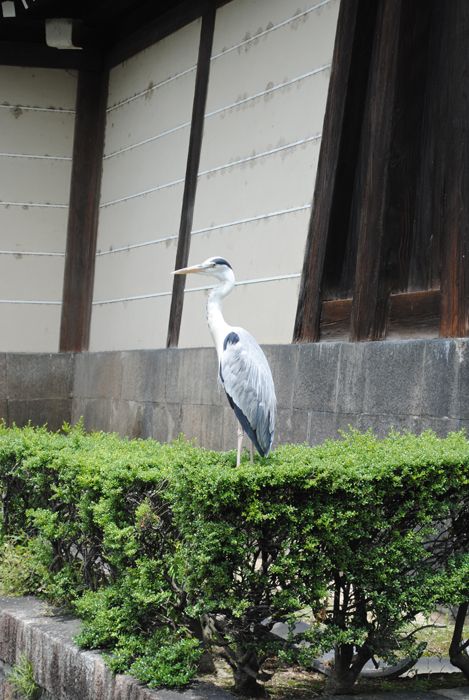 Nijo Castle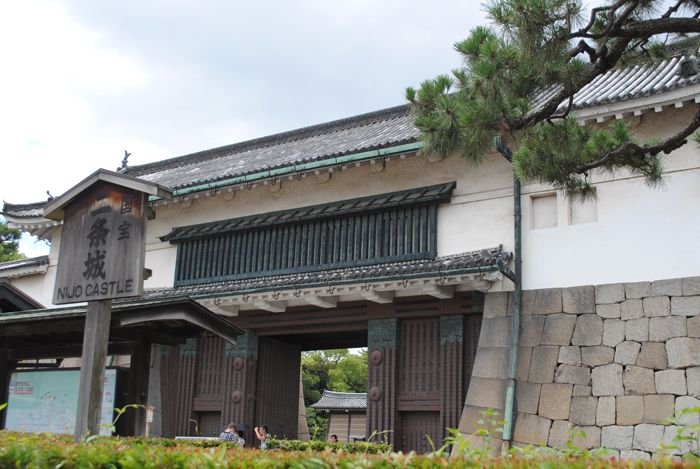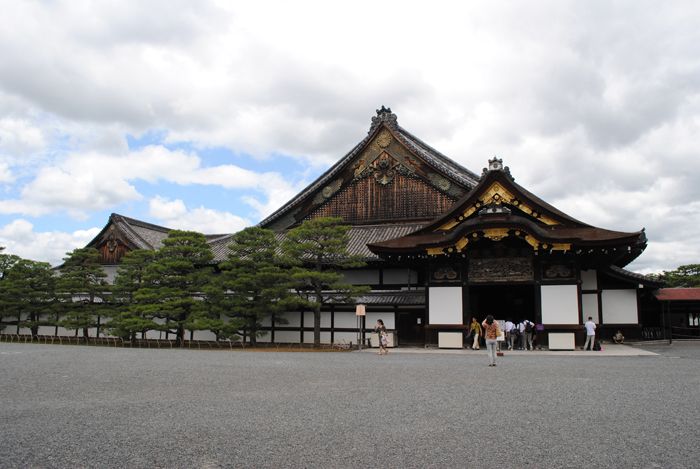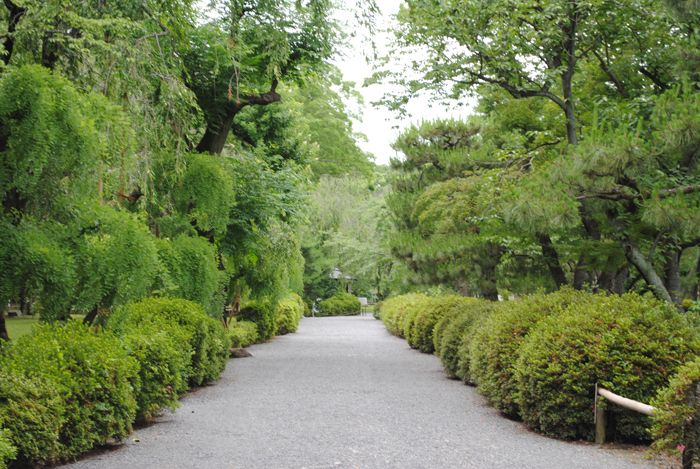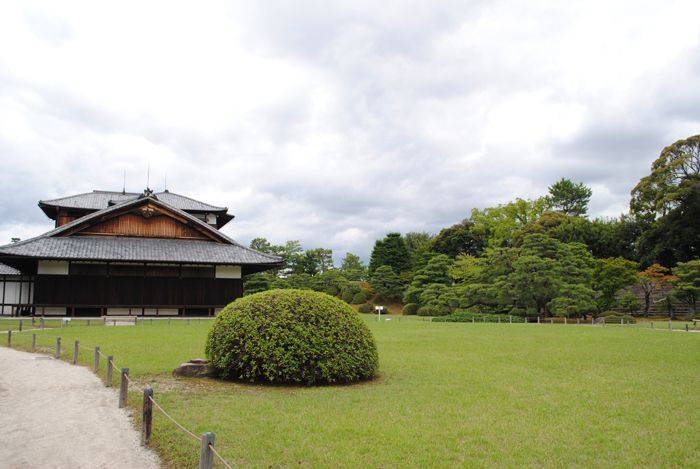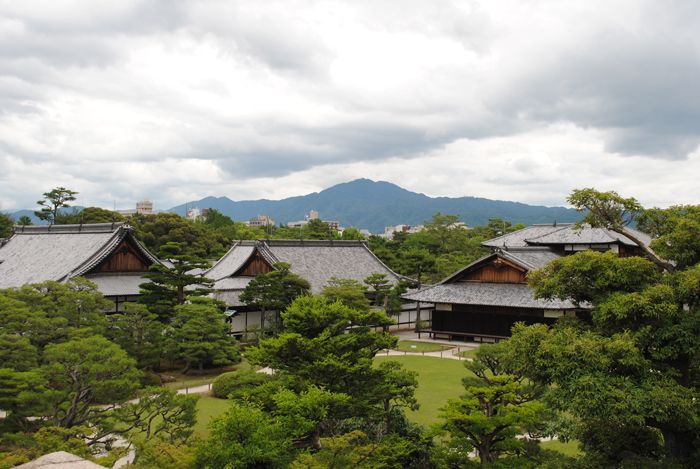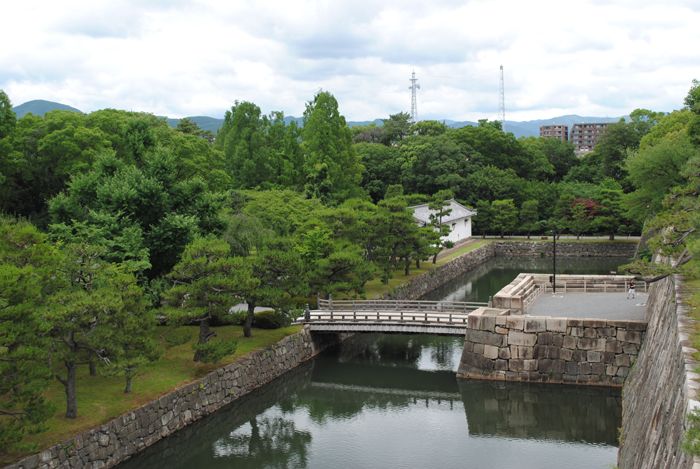 Heian Jingu Shrine.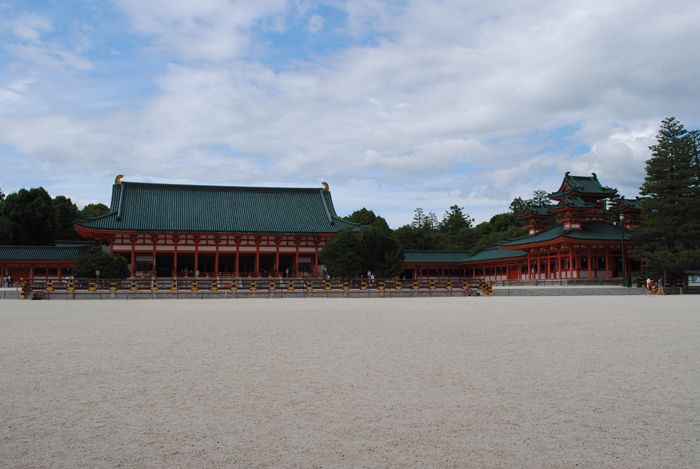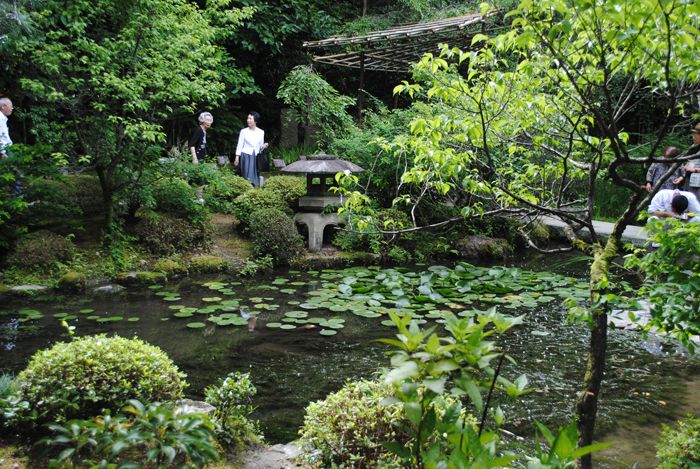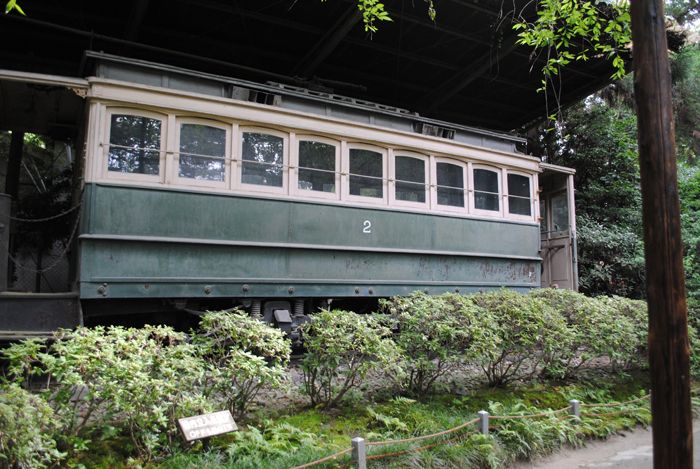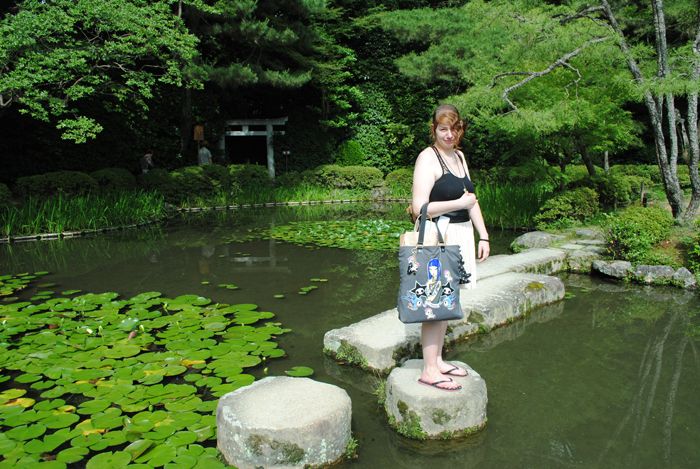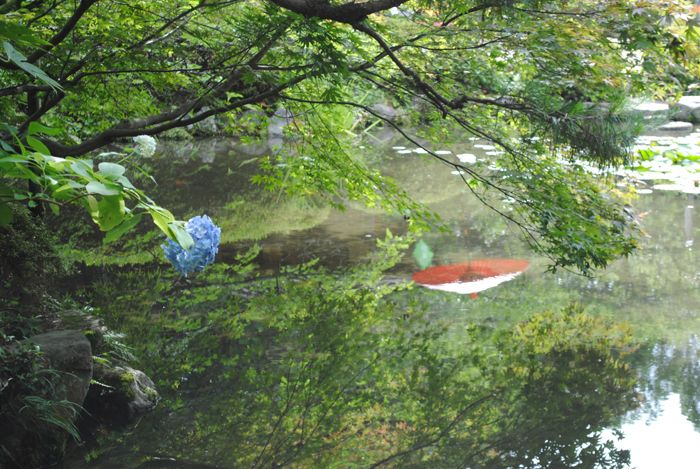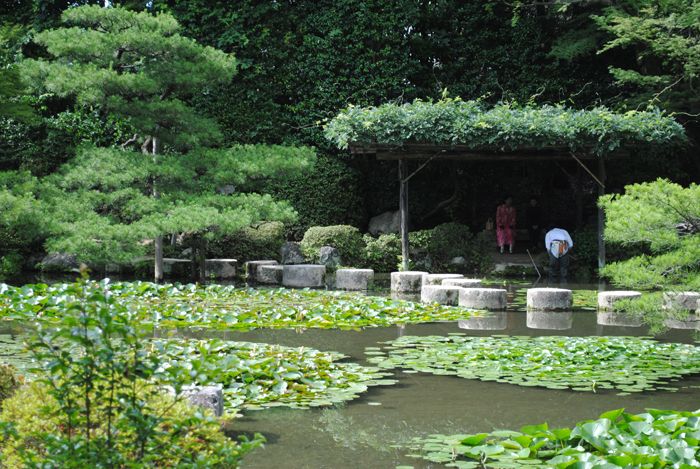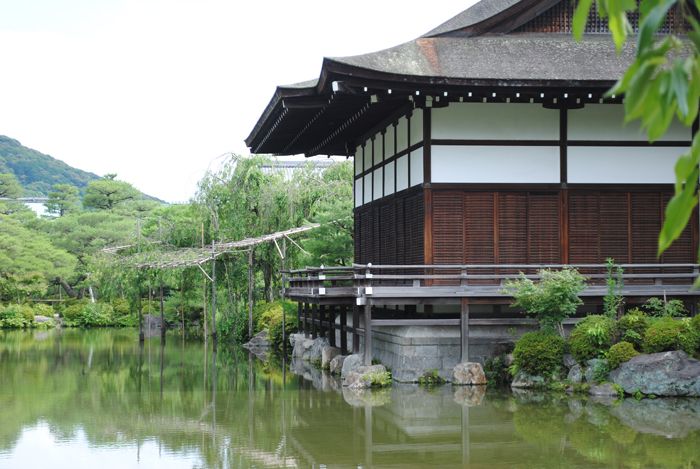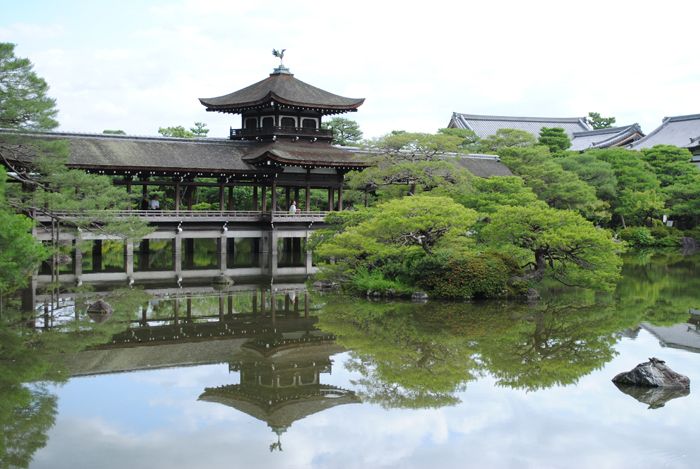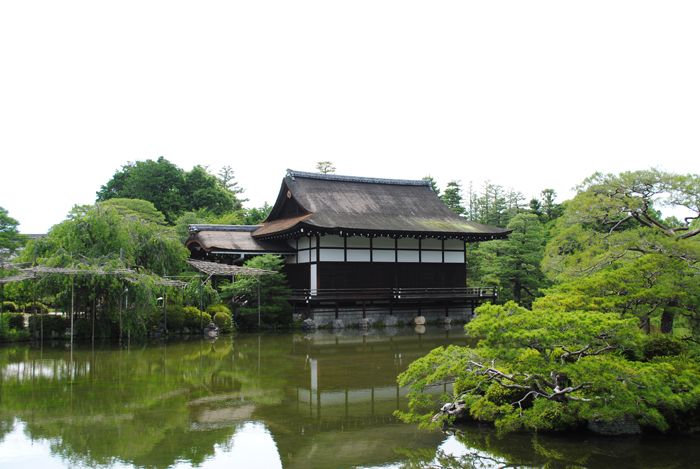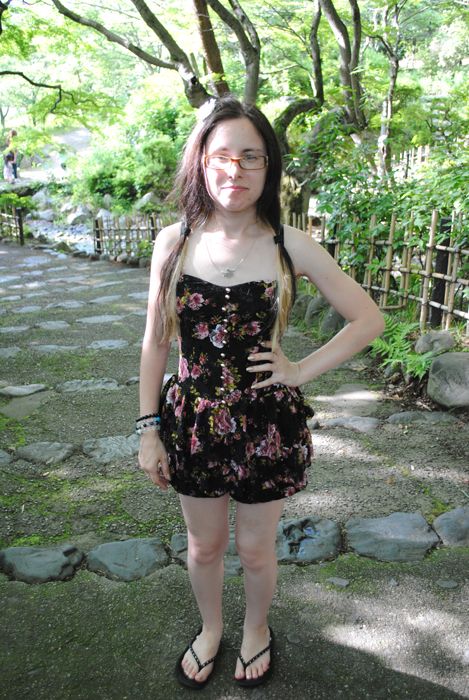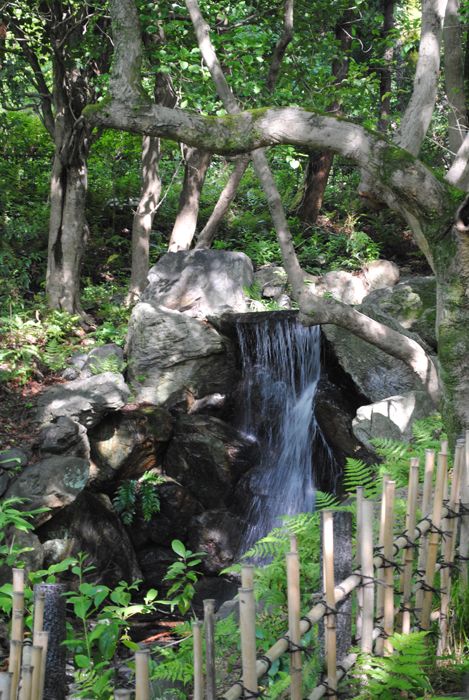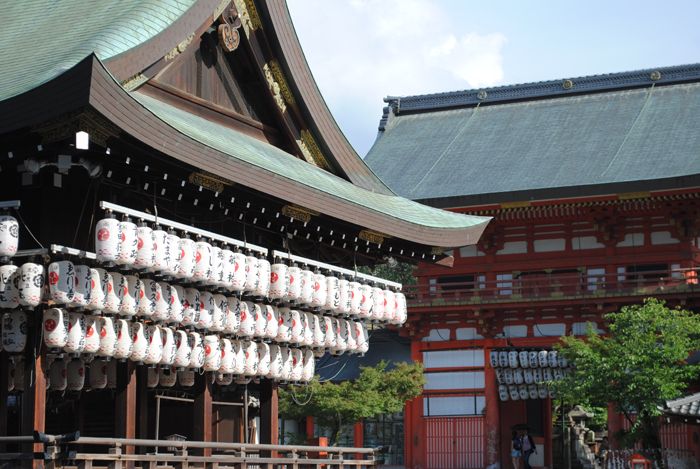 We found Gackt in a Family Mart :p


We found a Japanese Chin strap, I was so excited!


A got a quick shot of the geisha we saw, but only one. A lot of people were bothering her with their cameras & I didn't want to be rude. But isn't she pretty?


Shabu shabu.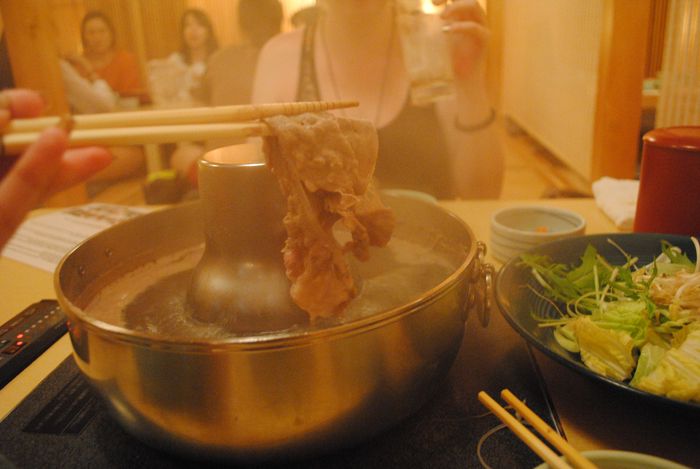 The flash turned on & hurt my eyes haha.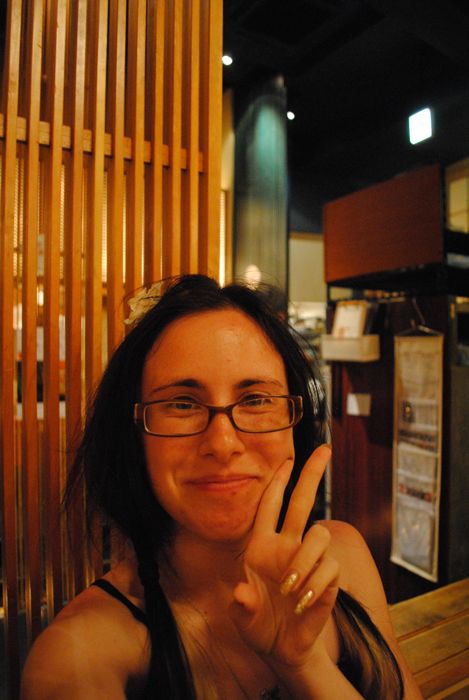 Was trying to get a shot of the Kyoto Tower in a moving taxi-- came out pretty cool.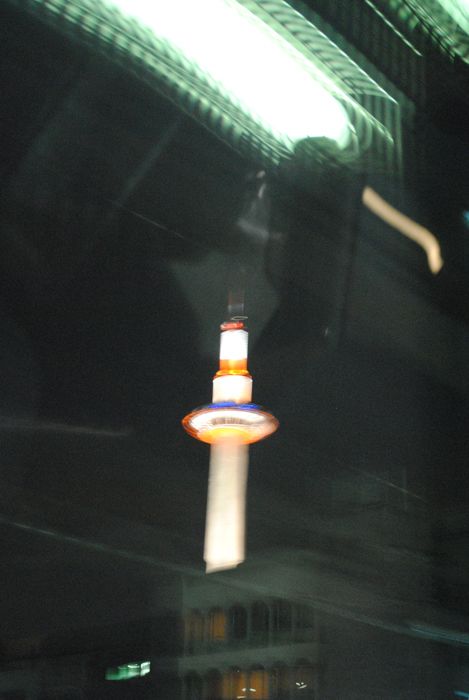 DAY 13, JUNE 28 2013→
Kyoto
Because things in Kyoto the previous day took longer than expected, we went back to finish up the rest of the sights we wanted to see. The temples & shrines are pretty far apart from one another, so we decided to take a bus instead of walking. Our first stop was Kinkakuji-michi (The Golden Pavilion, which I find so beautiful). Our second was Daitokuji Temple, which was kind of disappointing-- wasn't much to see or do there & a bit pricey for what it was. We then went to Ginkakuji-michi (The Silver Pavilion), which was really nice-- then some more shops there. The last temple we got to see was Nanzenji Temple before heading back to Kyoto Station for some tonkatsu. We had to run to a Citibank & a woman stopped to help us find it, she was very interested in us & why we were visiting Japan. Then more dessert, like we needed more food haha.
The Golden Pavilion.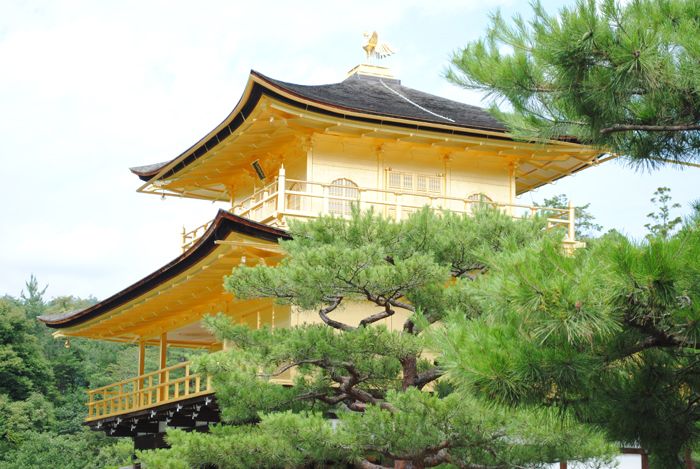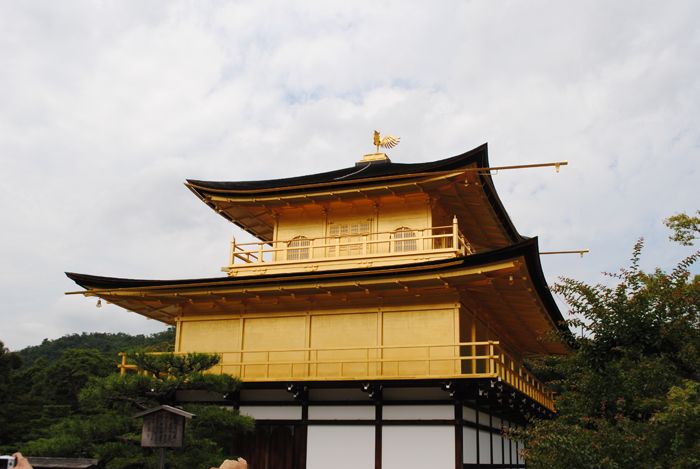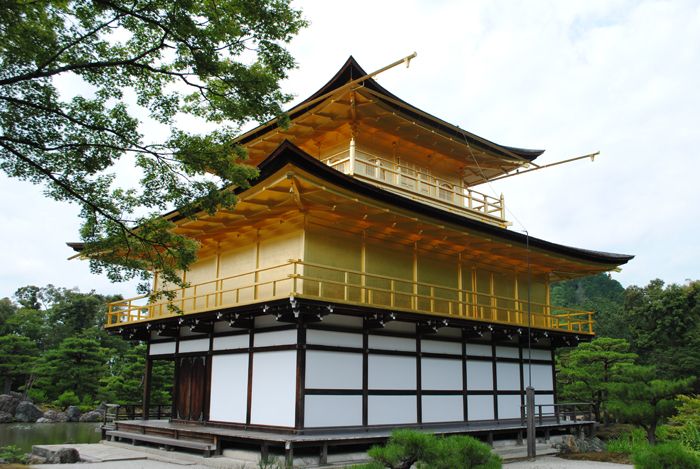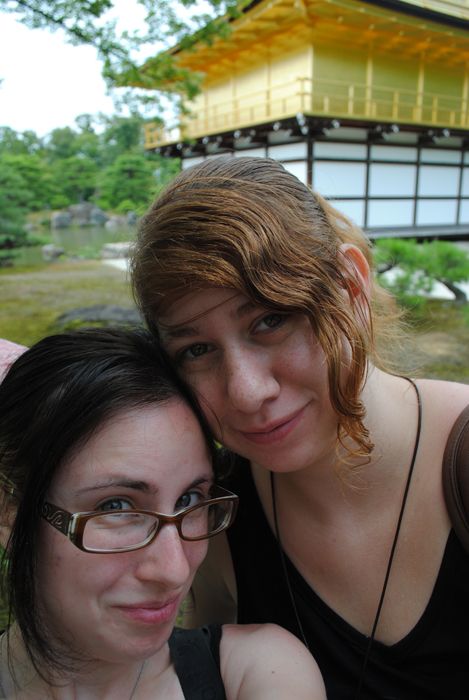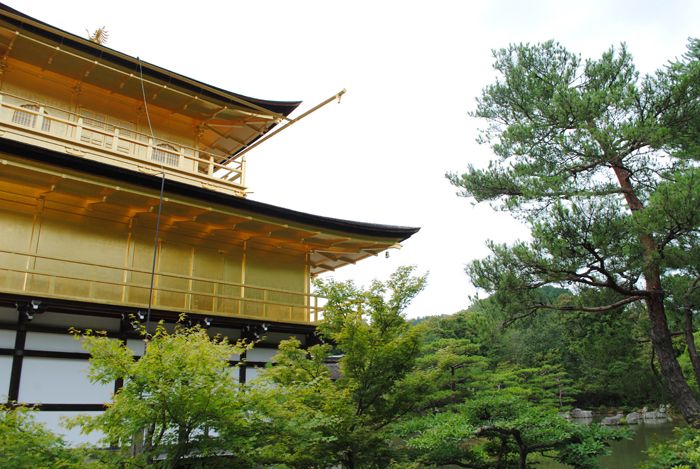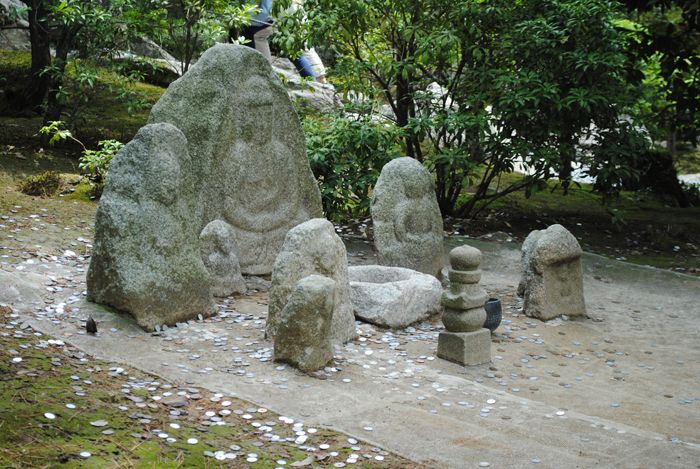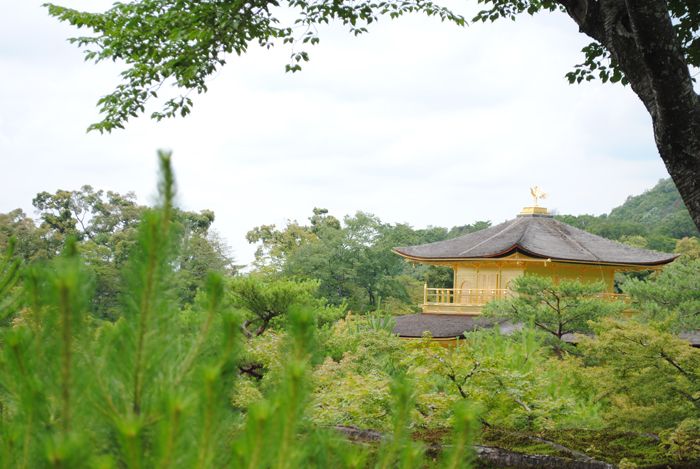 Jean lit a candle for getting rid of stress.


I lit one for family's safety.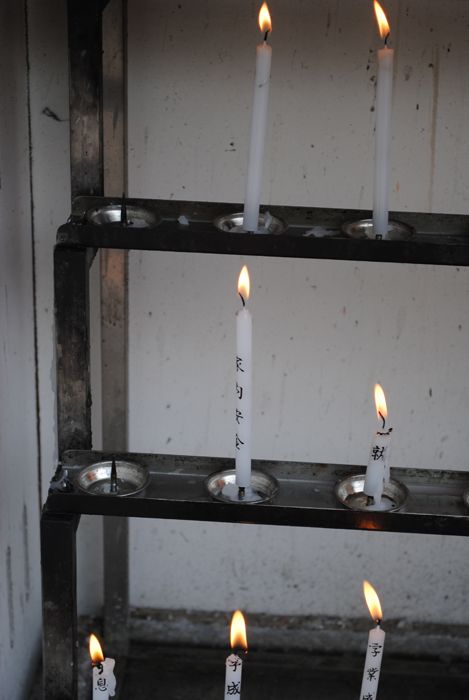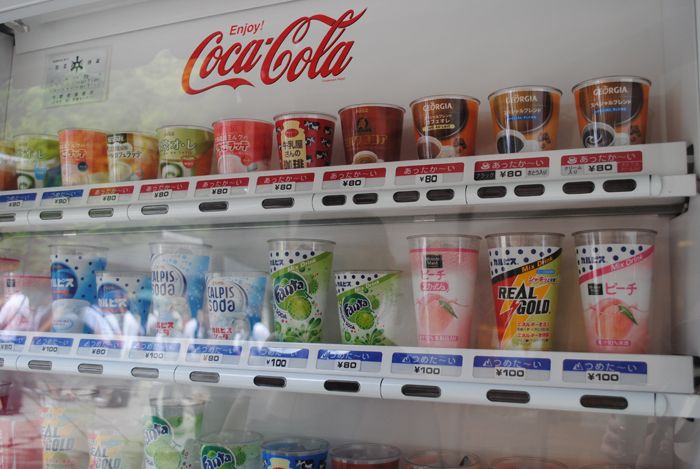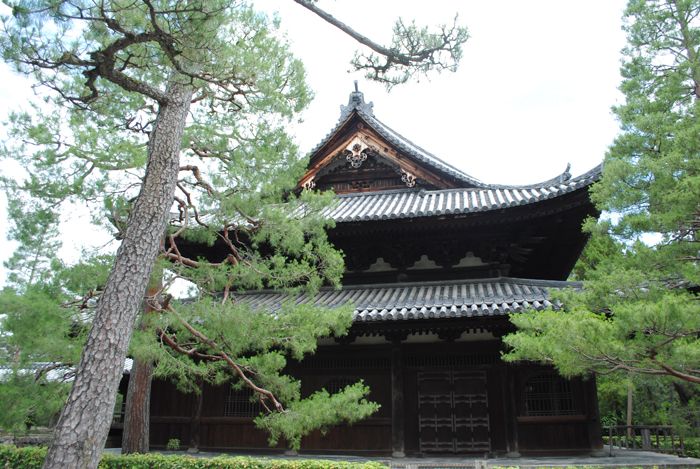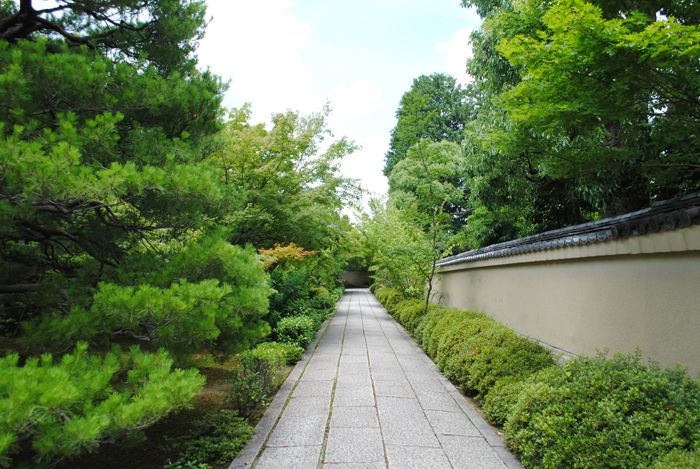 The Silver Pavilion.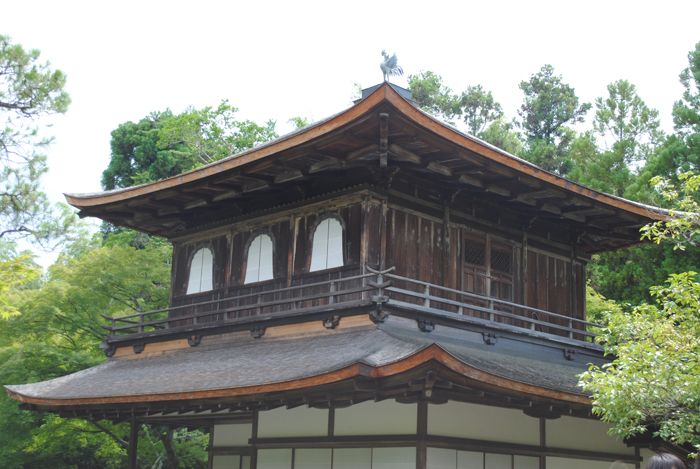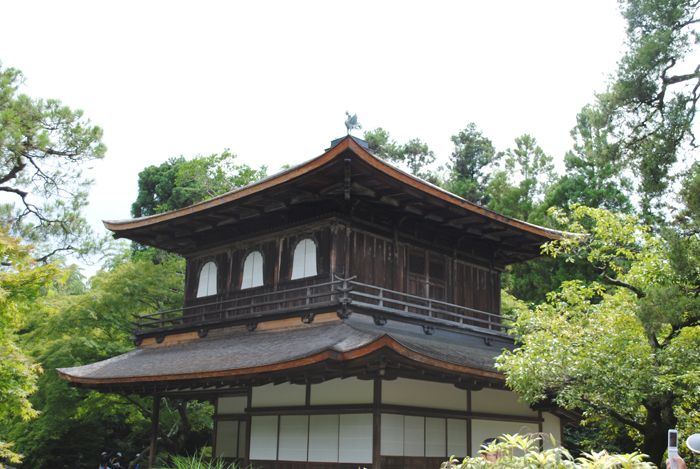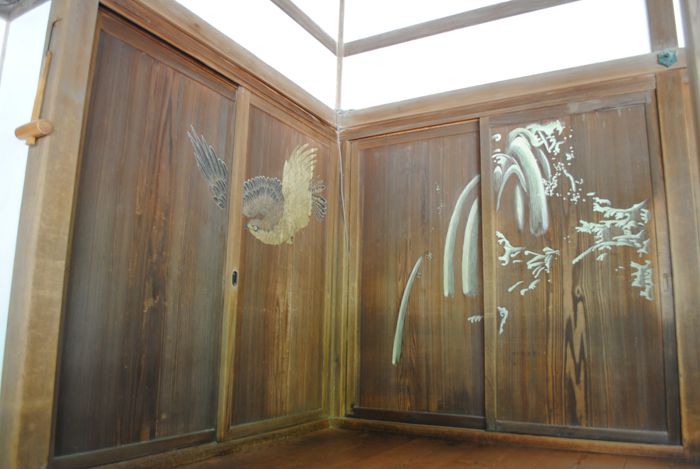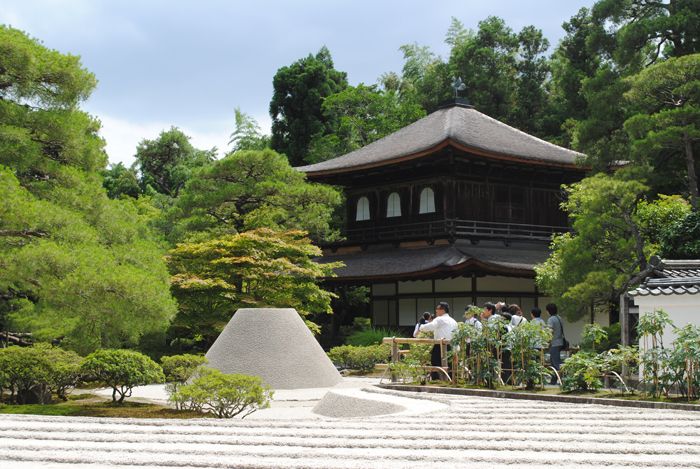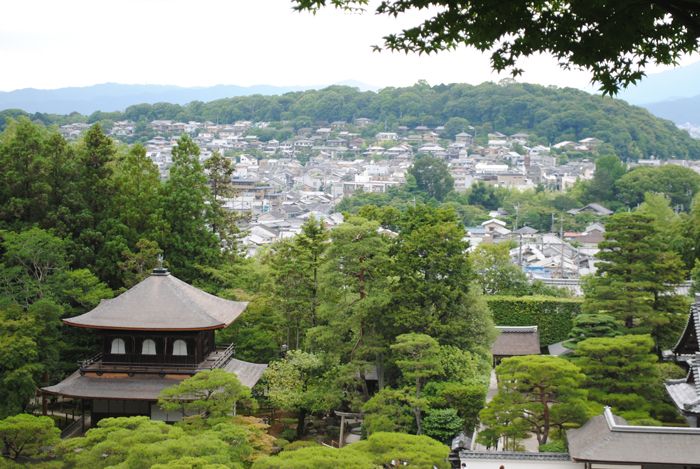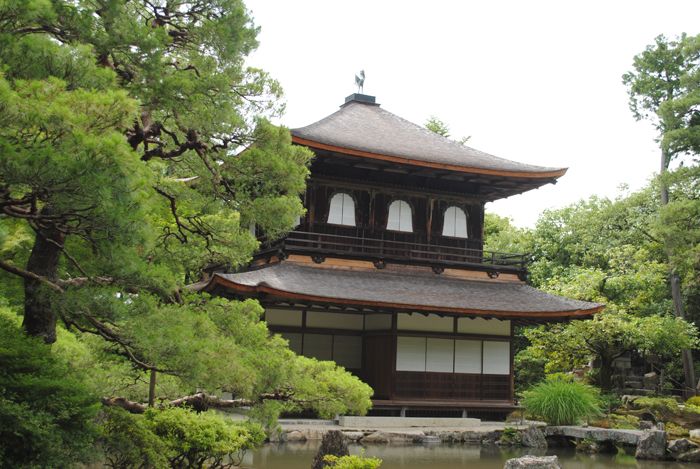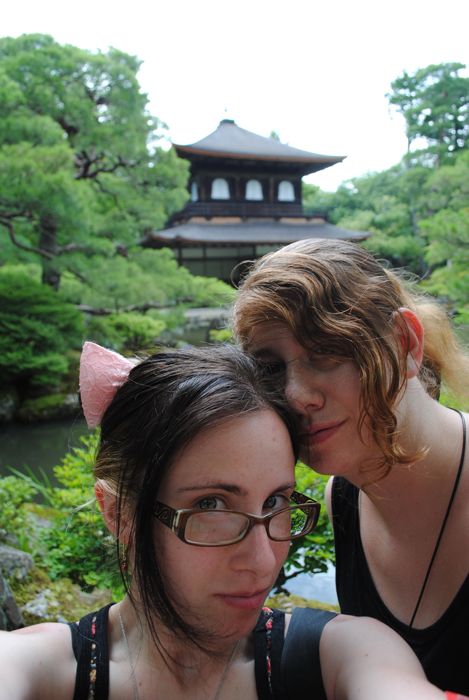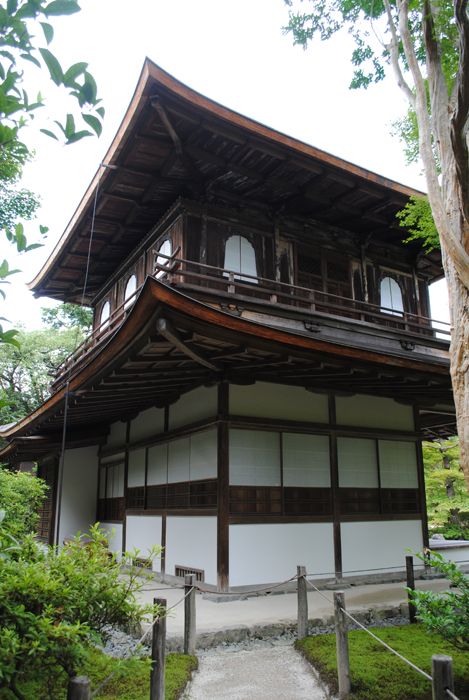 Potato Tornado haha it was good.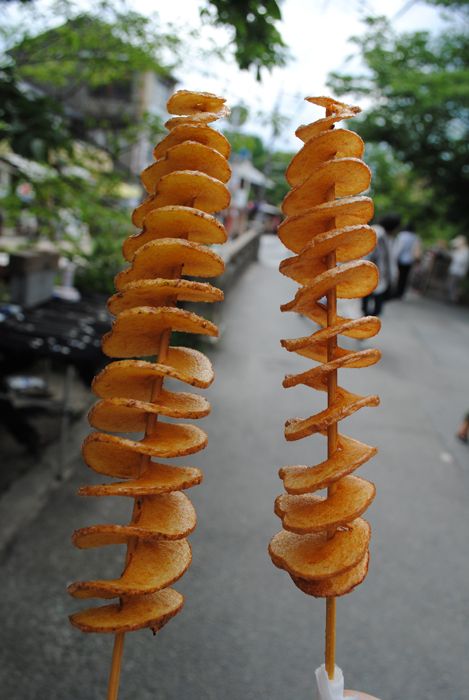 Nanzenji Temple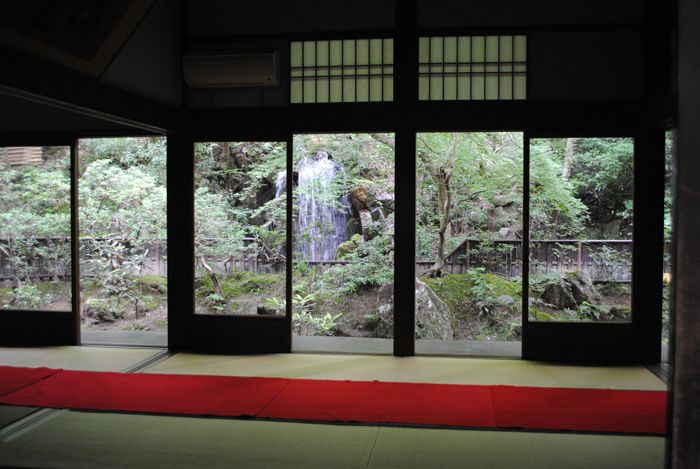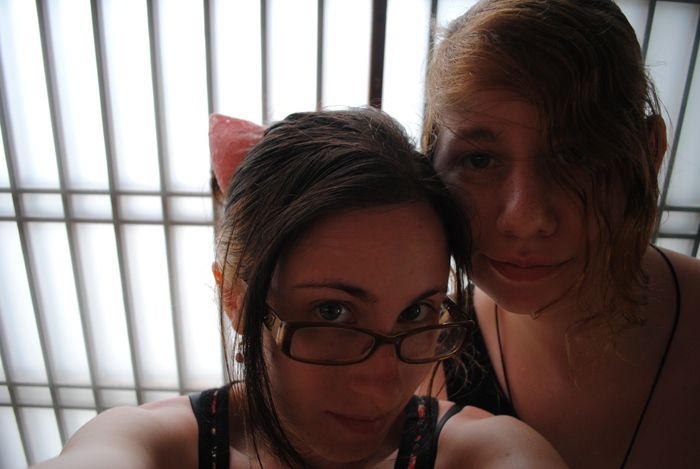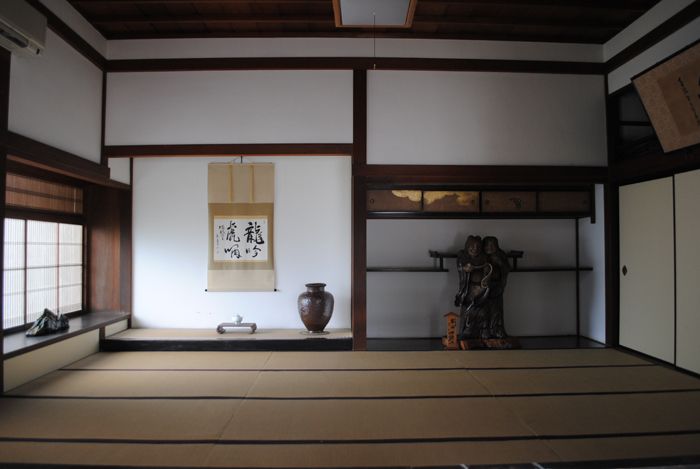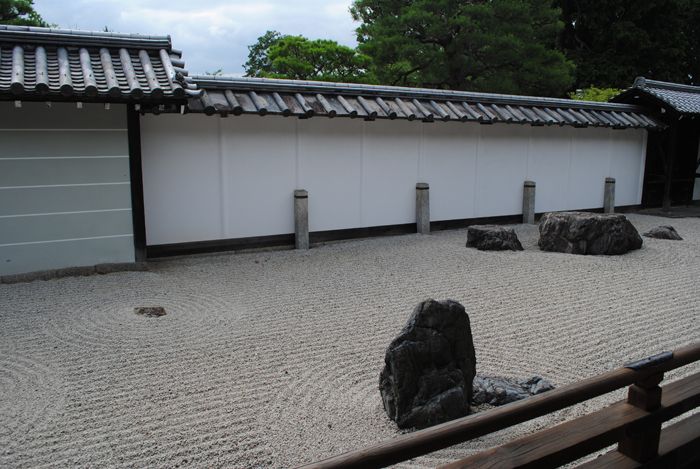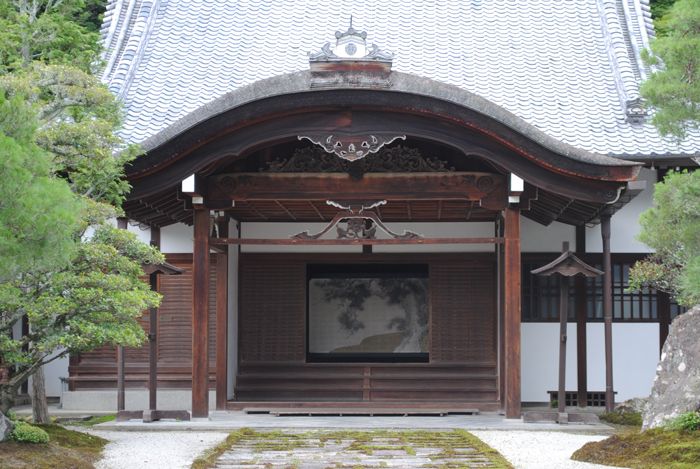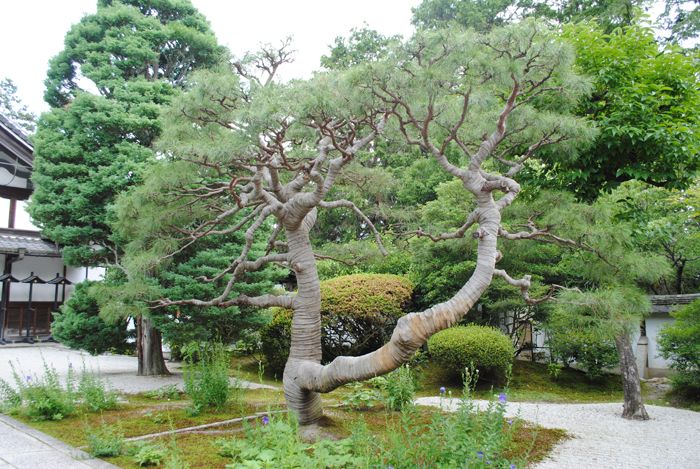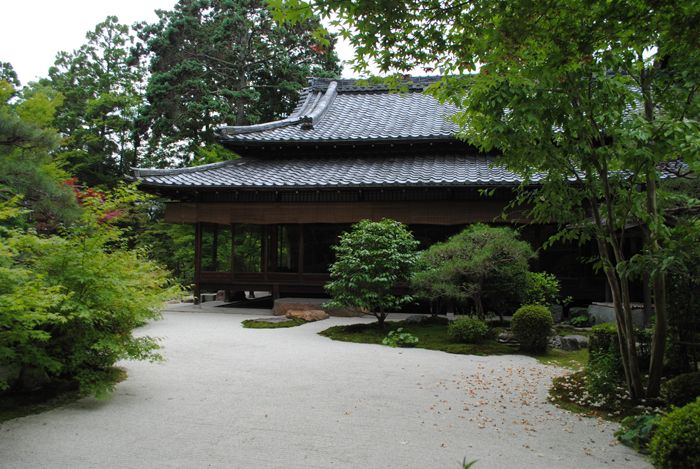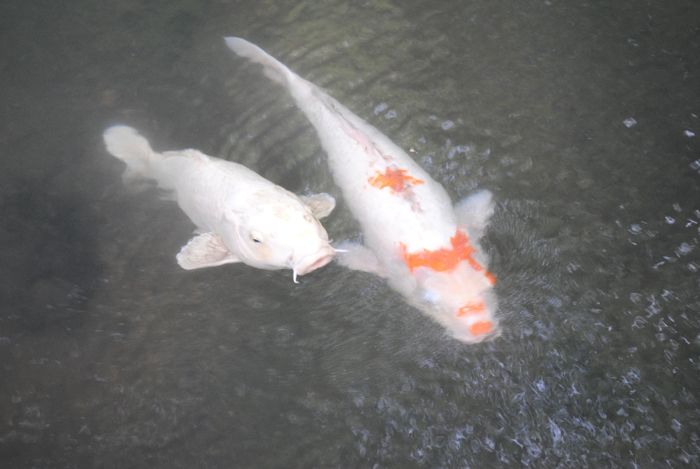 Tonkatsu with shrimp inside.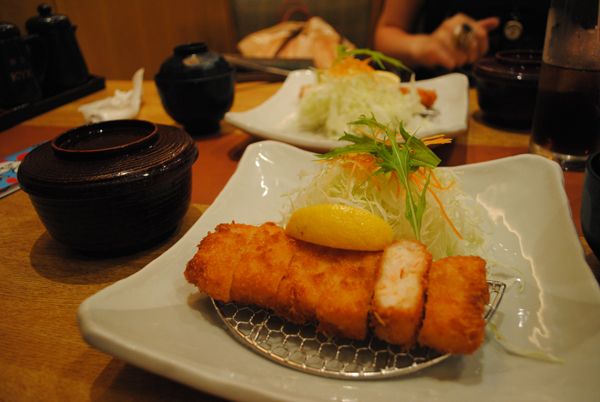 Waffle sandwiches.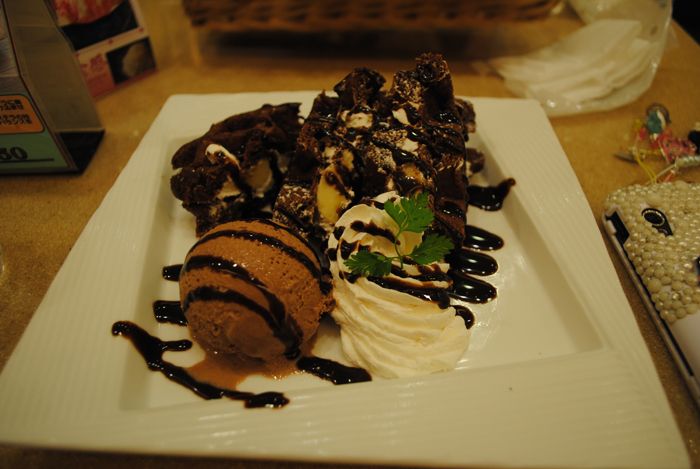 WEEK ONE
WEEK THREE
GACKT LIVE CONCERT REPORTS
:
hot
: Claymore - Gackt