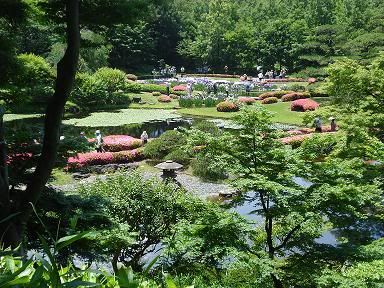 DAY 14, JUNE 10 2010→
Imperial Palace, Harajuku
The first day of Tokyo that actually had nice weather, thank god. We went to the
Imperial Palace
, but apparently, it's closed to public. Still, even not being able to go inside, the outside was beautiful. We underestimated the size of the palace; the weather was so hot & we had to walk all the way around the giant palace to try to find the
East Gardens of the Imperial Palace
. I swear it had to take at least an hour to actually find it, because we had to walk around the whole damn huge palace. Well when we finally reached there, we found out that the east gardens were just as big & as directly under the sun as the palace was. It was stunning to see, but very tiring to walk around. Afterwards, we went to explore around Harajuku & walked down Takeshita Dori. They had cute stores like Pink Latte, Tralala & Liz Lisa, but we found nothing since we've been to those stores in other parts of Japan.
Imperial Palace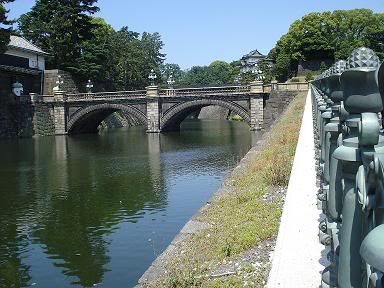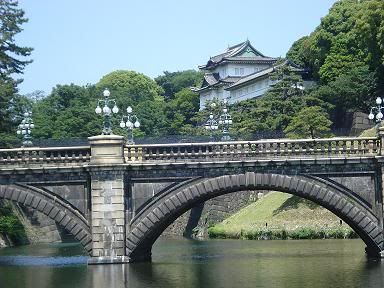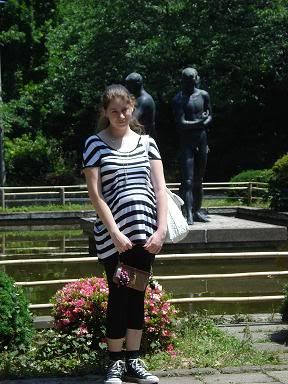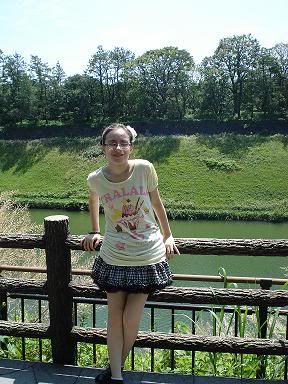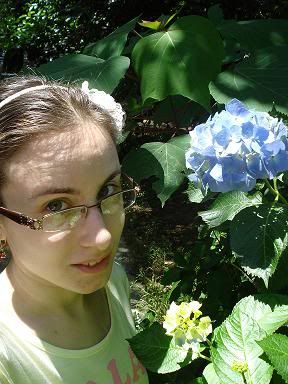 East Gardens of the Imperial Palace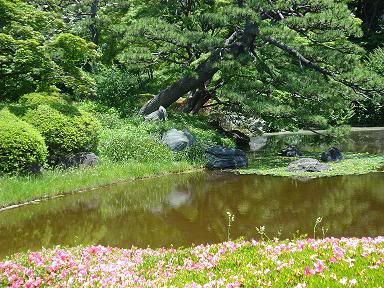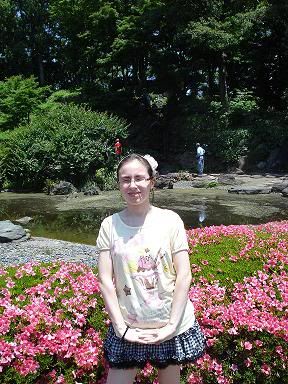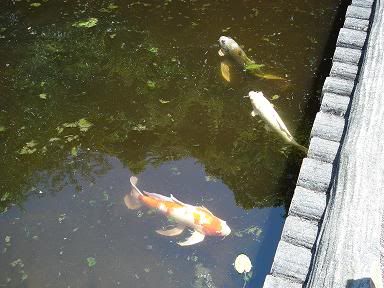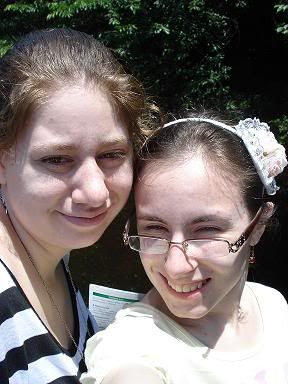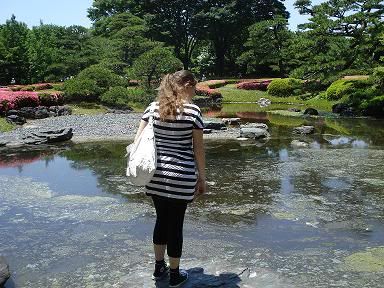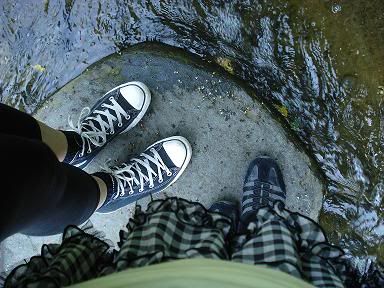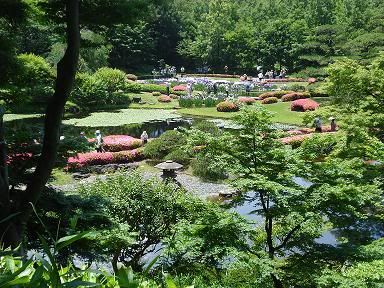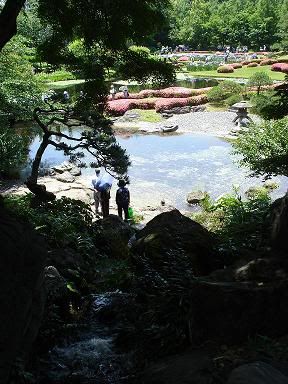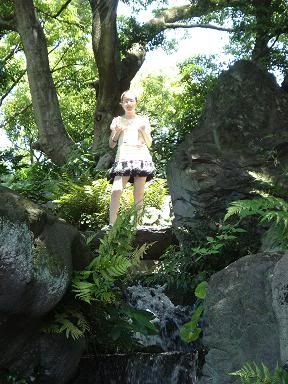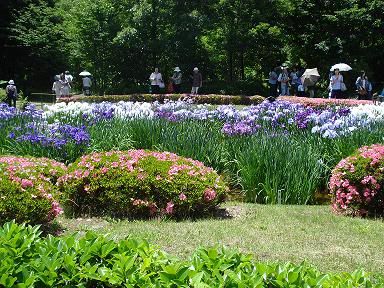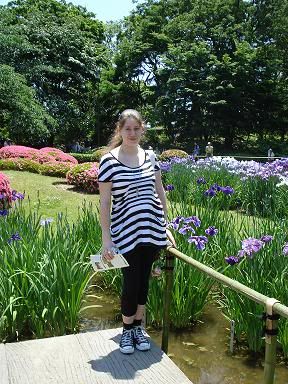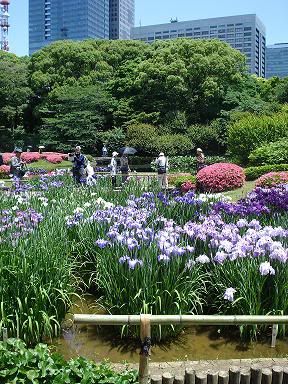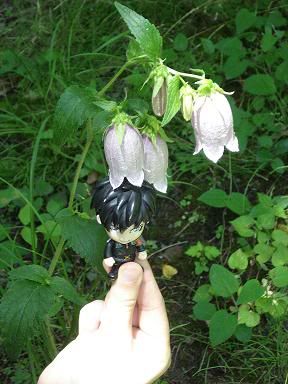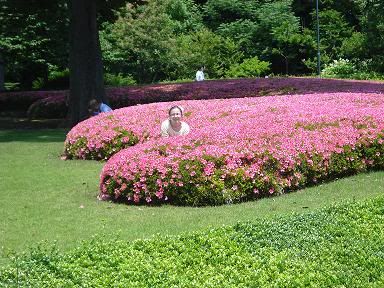 Takeshita Dori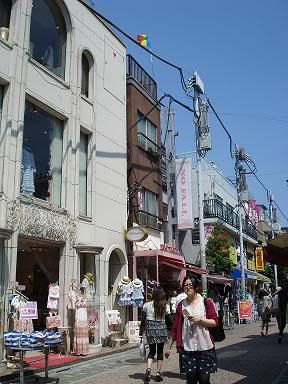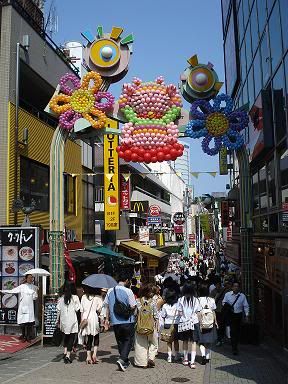 DAY 15, JUNE 11 2010→
Tasheen's Place, Ueno
Tasheen was kind enough to let Jean & I stay with her for a few days, so we left the hotel to head to her place. Once we met up with her & got our things into her apartment, we went to the market to pick up some things. Since she had work, Jean & I headed over to Ueno. We looked around at the shops & found nothing to buy except food, so we headed back to the apartment early. We were also really tired. The best part of the night? Fighting the
fucking huge cockroach
that somehow got into the apartment. Tasheen & I were scared to fucking death, & while we were freaking out behind a nice safe door, Jean made the room practically a gas chamber & bravely killed that huge roach. It was very scary LOL.
I reminded me of my puppy :D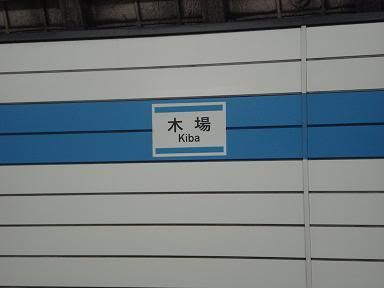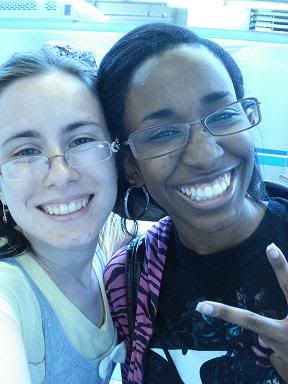 DAY 16, JUNE 12 2010→
Tasheen's Place
Jean & I were
extremely lazy
. We were pretty much worn out from all the walking & travelling around Japan that we just didn't want to do anything. The exhaustion was catching up to us & we wanted energy for the Gackt concert the next day, so we laid around being lazy while Tasheen was at work. So you know what we did to pass the time? WE WATCHED HOURS UPON HOURS OF DETECTIVE CONAN. Do you know how badass that makes us?! Detective Conan is fucking awesome. We Tasheen got back home, we went out to go shopping, but we didn't find anything. We went out to eat & I tried a beef steak hamburg, which was really good. But they fucked up white rice! How the hell do you do that?! That night ended early, because we had to get up at 4:30.
DAY 17, JUNE 13 2010→
Gackt Concert
[
WILL BE POSTED IN A SEPERATE POST
]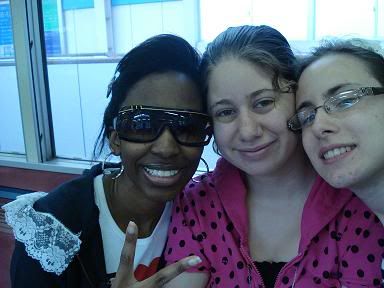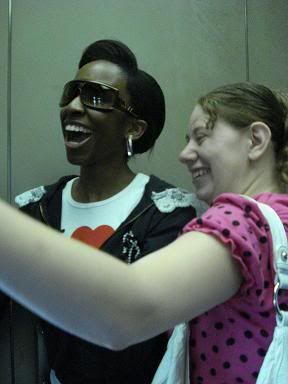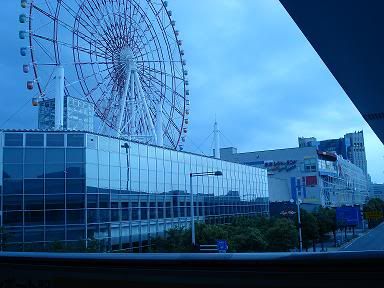 We were very excited & hoped to see some Pokemon. No such luck.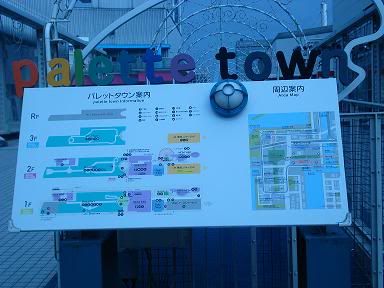 DAY 18, JUNE 14 2010→
Tasheen's Place
WIPED. We were wiped out from the concert, a bunch of hot messes. Since I was still sore & coming down from my high from Gackt's voice (sorta), Jean & I decided to be lazy bitches again. Tasheen was going to the pv shoot (lucky!), so Jean & I were gonna lay around again so we didn't strain ourselves anymore than we already had. Again, we went back to watching Detecive Conan because we're that sad. After some episodes, the internet decided we had enough of that show & we couldn't find the episodes after our last anymore.
DAY 19, JUNE 15 2010→
Tasheen's Place, Karaoke
We were supposed to leave this day for another hotel, but Tasheen was nice enough to let us stay the rest of our days in Japan with her. We were happy to be able to spend more time with Tasheen, & also happy that we didn't have to move, because we still didn't recover from the concert. Because we didn't have enough of Gackt & his manboobies, we decided to watch the YFC concert. When the boobies were gone, we did find more Detective Conan (I swear, we're not obsessed), but our luck ran out again. So until Tasheen got home, Jean & I were being stupid & ready fanfic & cracking YFC jokes. Because we're just that cool. When Tasheen got home, we went out & karaoked for three hours. Karaoke places in Japan are so much cooler than the ones here. Way more advanced than the ones in NYC, & have friggin whole menus of food. Amazing.
Jean is a psycho & bought me a real H-Darts six gem :O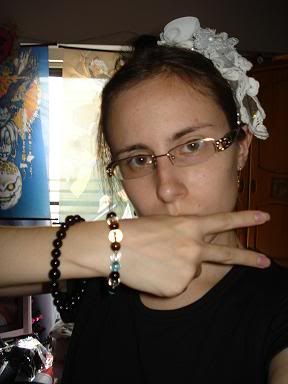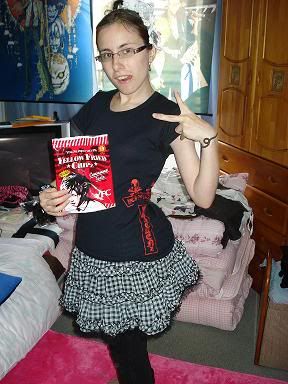 We had a lot of damn chips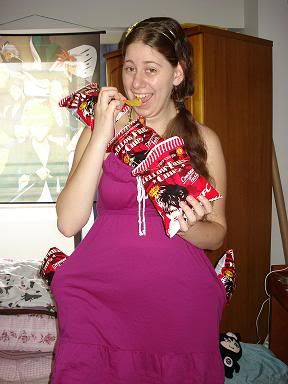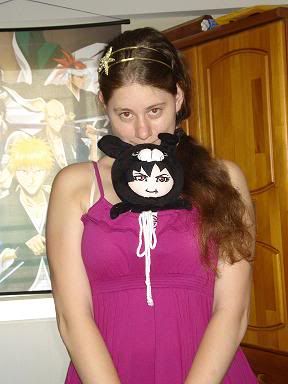 Amazing parfait at karaoke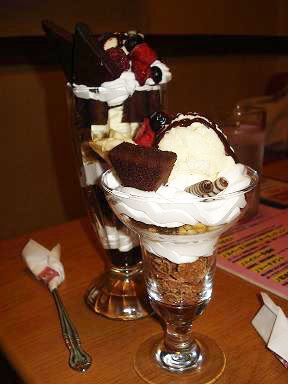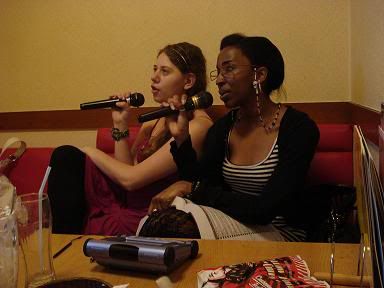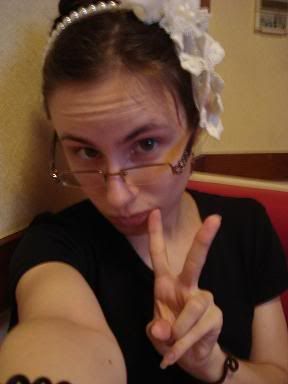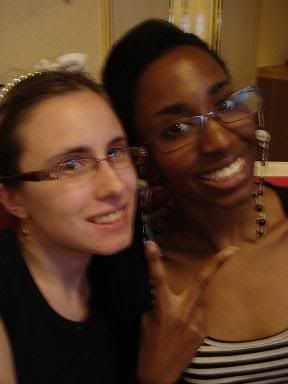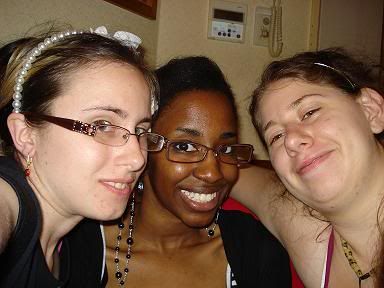 DAY 20, JUNE 16 2010→
Tasheen's Place, Harajuku
It was the last full day in Japan for us. We didn't do anymore sightseeing & just wanted to spend the day relaxing again until Tasheen got home. After Jean & I went to go get some groceries, we watched R&RII, & because that concert is so damn long, Tasheen was home in no time. Once she got home, we went to Harajuku for some purikura sessions, which was a lot of fun. Nothing like ending our Japan trip with McDonald's being our last meal xD But we had a lot of fun, even in McDonald's
Guess the handsome man we saw on tv that morning :3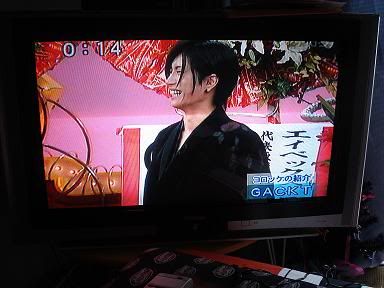 Packing up the YFC shit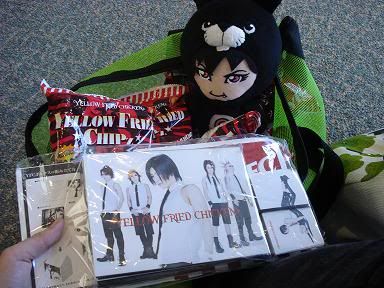 Purikura! ♥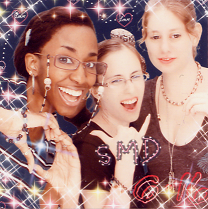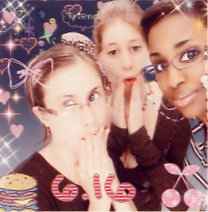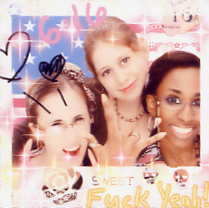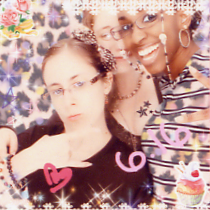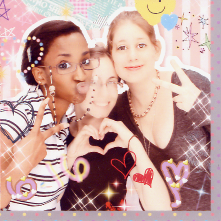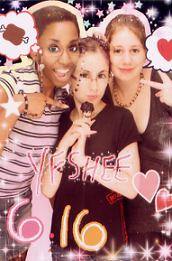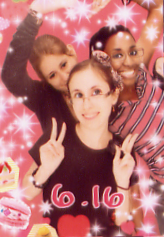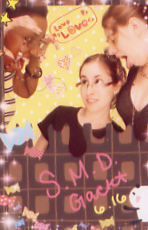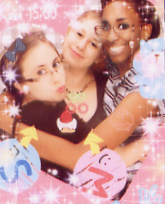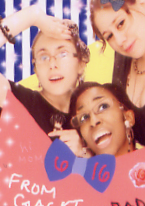 Japan was absolutely an amazing experience. This is definitely a memory that I will never forget & a dream come true after years of both wanting to explore Japan & see Gackt. Japan is a stunning country & I would love to visit again. It was fun travelling around with one of my best friends. We may have gotten lost at times, & may have had our ups & downs at some points, but overall, I was happy I could share this experience with an amazing friend.
akiraakito
, Jean, thank you for sharing this experience with me. Thank you for keeping me sane when I was worried or paranoid, thank you for putting up with me when I had my moods, thank you for all the laughs & all the fun. You truly are a wonderful friend.
shinimegami21
, thank you for letting us stay with you, help us to see Gackt, & just having loads of fun & laughs in general. I hope we can do it again someday.
My friends & family
, you all, who wished me a safe trip, who wondered about me & missed me. & most of all, thanks to my
mommy & daddy
who gave me the best present I could ever ask for & made my dreams come true.
Thanks so much for reading ♥
PART 1
PART 2
Gackt Concert
:

okay
: Cube - Gackt