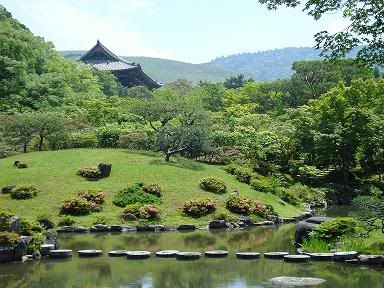 DAY 08, JUNE 4 2010→
Nara Park
Another beautiful, warm, exhausting day. Walking all around Nara Park was very tiring, but everything we saw was very beautiful. We saw the Three Story Pagonda & the Five Story Pagonda, & then from there, deer were EVERYWHERE. There were a lot of deer that were relaxing in the shade & very calm, but most of them were hungry as hell. I had crackers for them & they ripped the whole thing from my hands & ate it, & some deer almost stuck their antlers in Jean's butt (we got footage of that too xD). Some of them were so hungry that they ate half our pamphlet. We went to visit 2 gorgeous gardens,
Isuien Garden
&
Yoshikien Garden
& relaxed in them for a while, but once we left, we were back with the very hungry deer. The area was full of tourists, & their were a lot of children from schools, so about 3 or 4 Japanese children that were learning English came over to us. It was really cute because they were trying so hard to communicate with us in English, & they asked us some questions like where we were from & what we liked about Japan. A lot of children also said 'hello' to us when we passed by, it was very cute. Before going back to the hotel, we visited
Nigatsu-do Hall
&
Sangatsu-do Hall
, which gave us a beautiful view of Nara Park.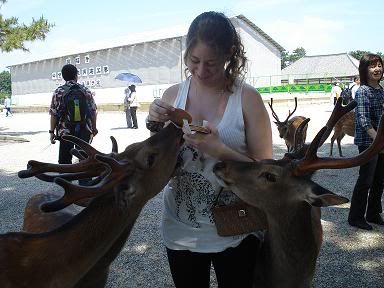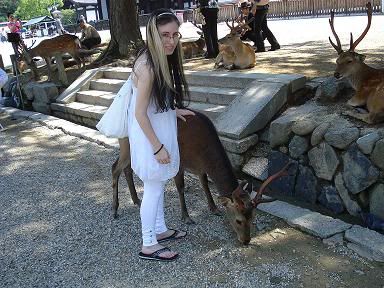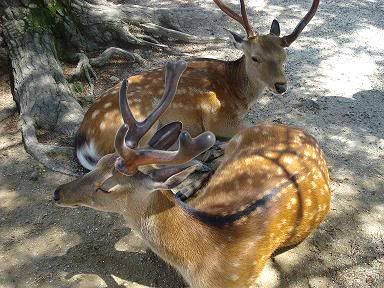 The pamphlet the deers munched on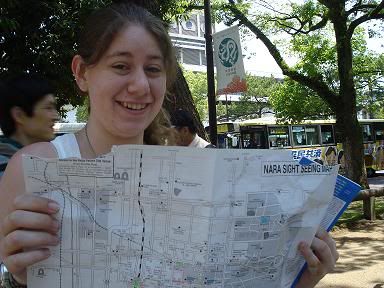 A sign in Nara Park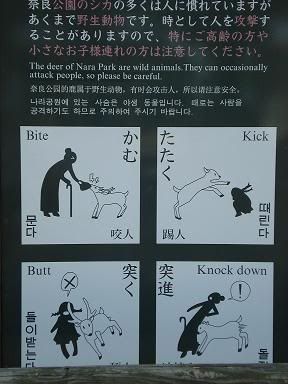 Isuien Garden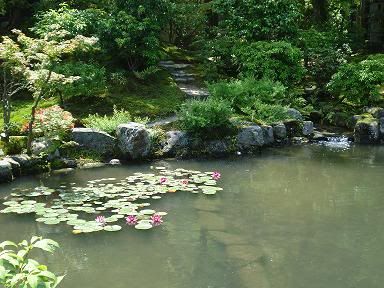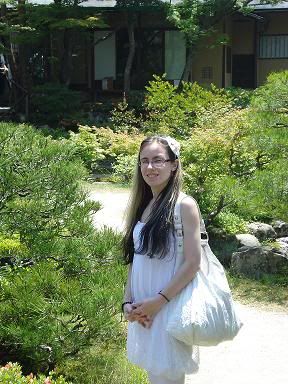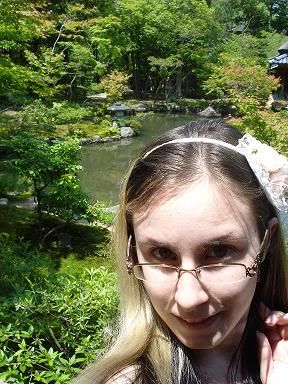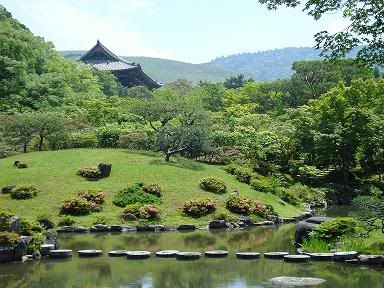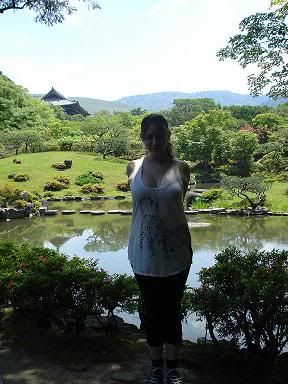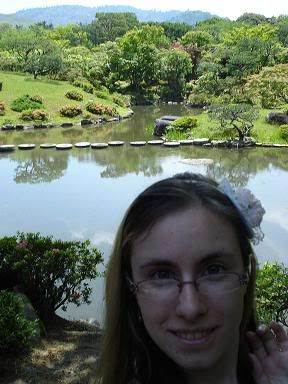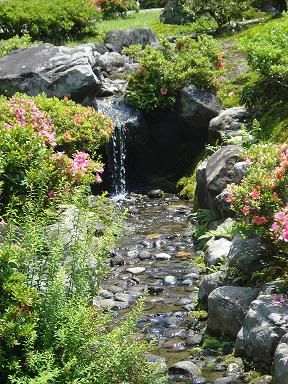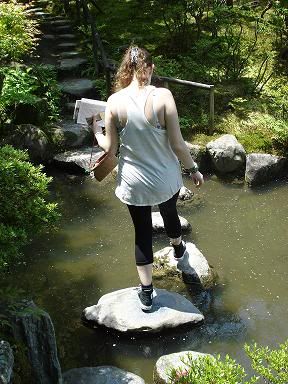 How cool, the fishie looked at the camera :P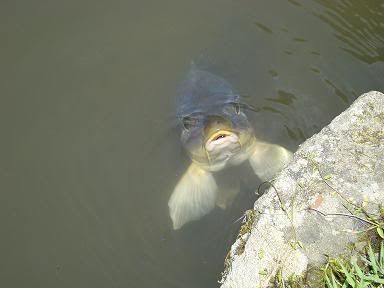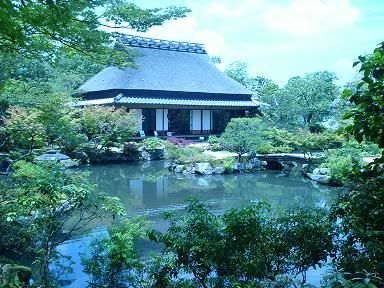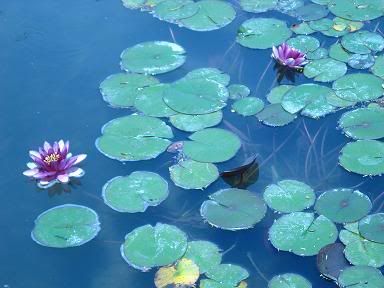 Yoshikien Garden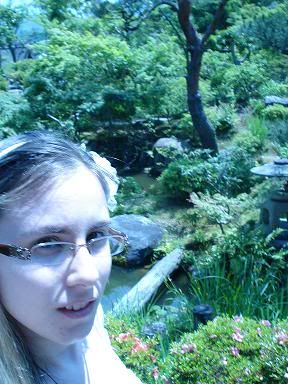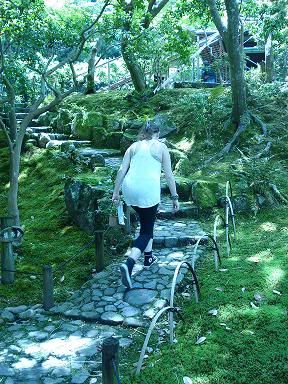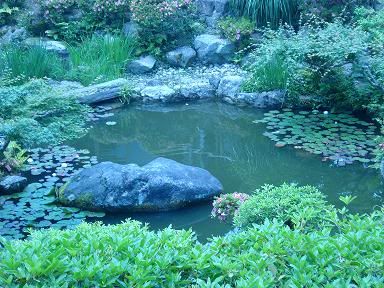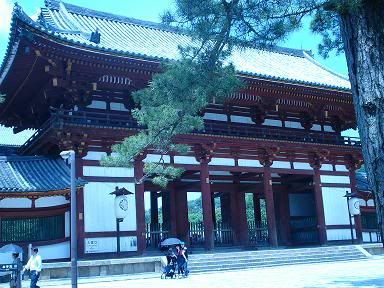 I was amazed by this ladies room toilet. I've never seen one like this before xD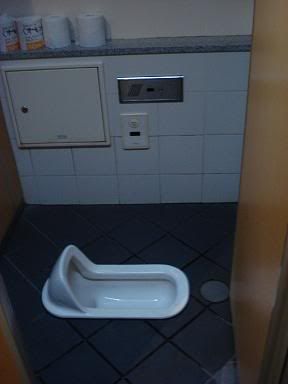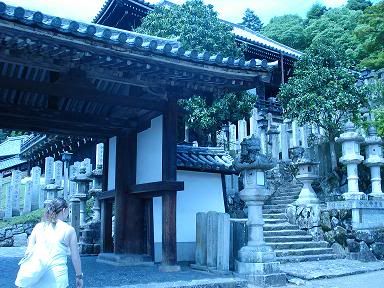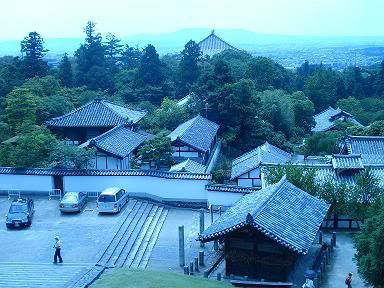 The cover of the mochi we bought was cute

DAY 09, JUNE 5 2010→
Universal Studios Japan
This day was really messed up for us. We were supposed to go to Spaworld, but when we got there, we found out that the indoor pool was closed, & the only reason we wanted to go there was for the pool. After having lunch (the beef was AMAZING), we went back to the hotel to figure out what to do. We decided to go with our original plan when we started planning for the trip, Universal Studios Japan. USJ isn't really different from the one here in America in Florida, the only difference is the language, like the Spiderman & Jurassic Park ride. We went on the Jurassic Park ride twice. The first time, they put us in the very first row, & I got soaked (& I changed out of my bathing suit before we left because I'm smart like that). We went on a ride called Space Fantasy, which is a ride that isn't in America, to dry off more. Didn't really help, but the ride was fun as hell. It was kind of like Space Mountain, but a lot better-- a indoor rollercoaster that lights up like you're in space. The hilarious part of that ride was Jean wanted the picture they took & Jean only had her credit card on her, in her boobs, so she whipped it out of her boobs & the poor guy was thrown off (& said it was like magic LOL). After I nearly got dried off, we went on another ride that Jean wanted to go on, where I got soaked again. After that, there was no point, we just went back on Jurassic Park cause I wasn't drying anytime soon. Afterwards, we shopped on the citywalk & I got a cute outfit. Then we did the American thing-- ate at the Hard Rock Cafe haha.
Breakfast-- Starbucks & ice cream haha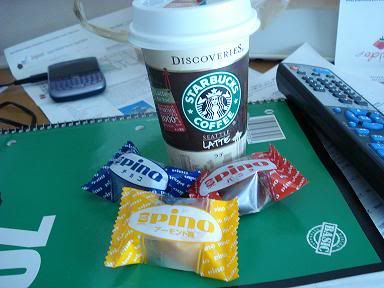 The amazing beef meal of goodness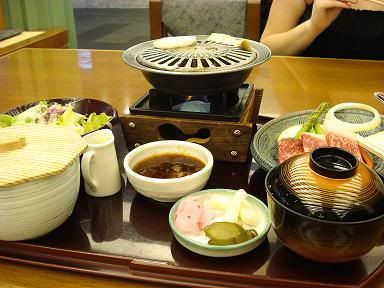 Universal/Citywalk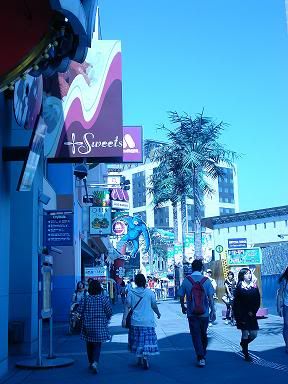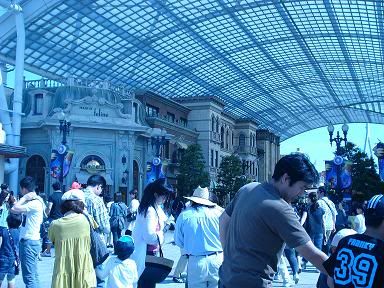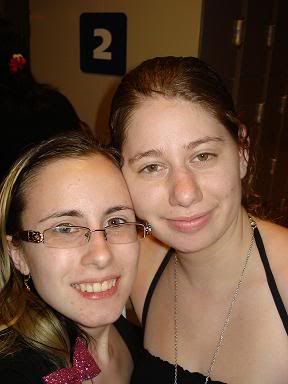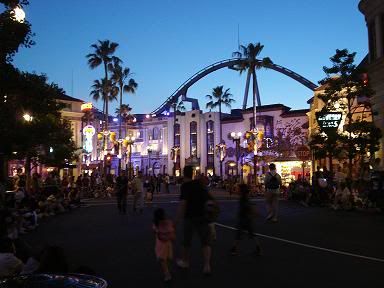 The hysterical Jurassic Park shot lol Jean's face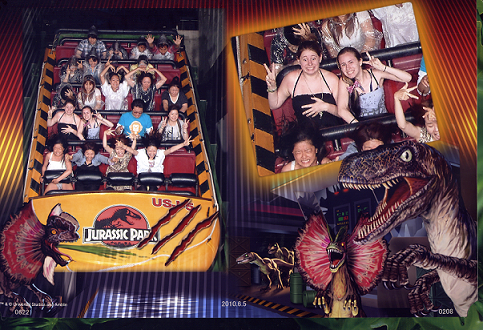 DAY 10, JUNE 6 2010→
Arashiyama
Another beautiful and hot ass day to walk around & get tired. Their were a lot of shops around, so we looked up & down the streets. Since it was kind of hot, the best part was walking through the much cooler bamboo forest. The bamboo was so damn tall & there was so much of it, it was very cool to walk through. We also visited
Tenryu-ji Temple
a.k.a. the Cultural Heritage Site. The temple & gardens were huge, & they had a tatami room open for people to sit in & view the big beautiful pond. It was so relaxing that Jean & I sat in it for about two hours. The pond was also full with big beautiful koi that jumped out of the water, it was so pretty to see.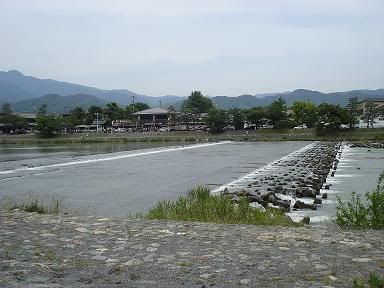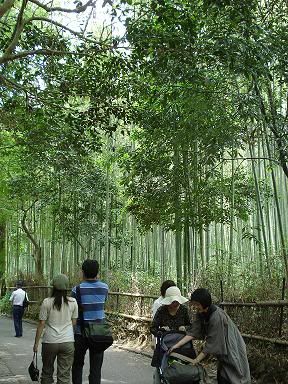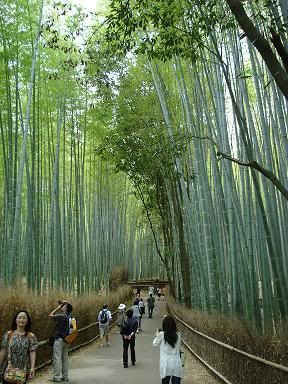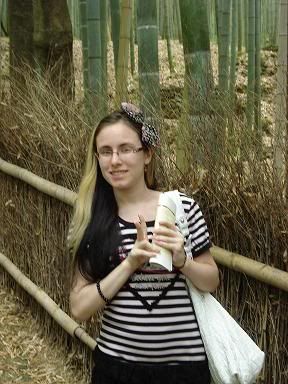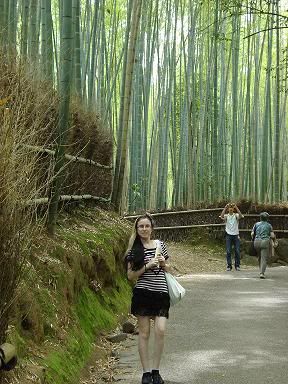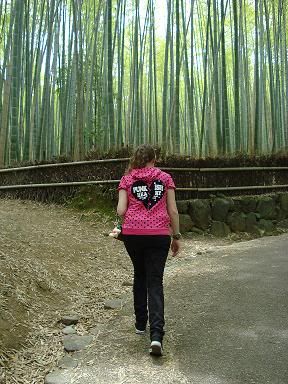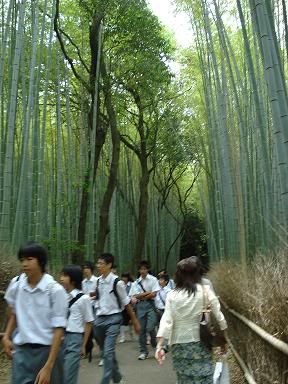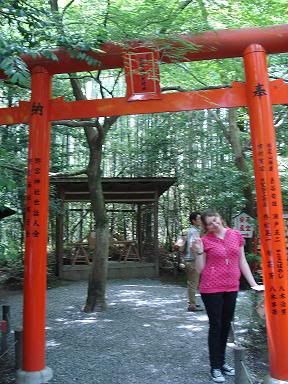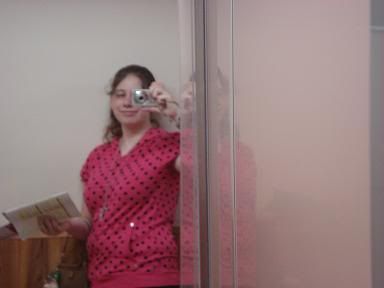 Tenryu-ji Temple & tatami room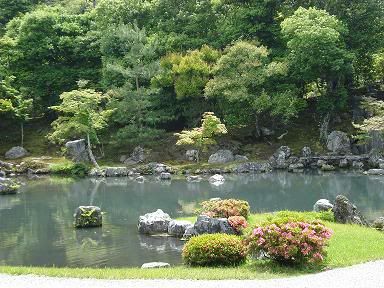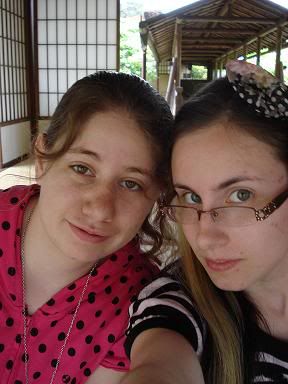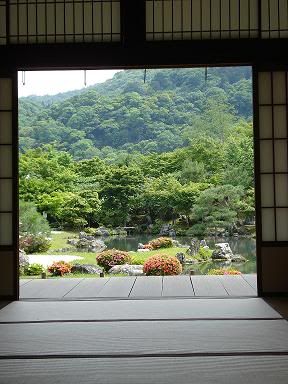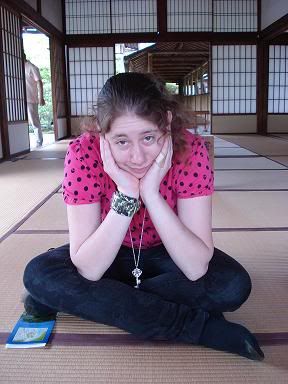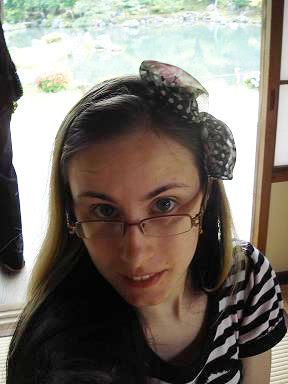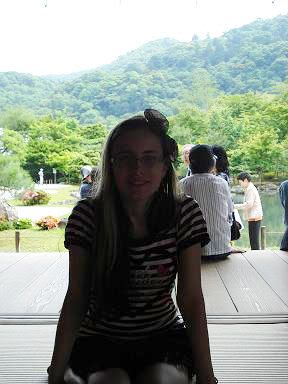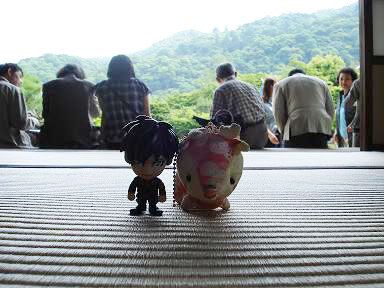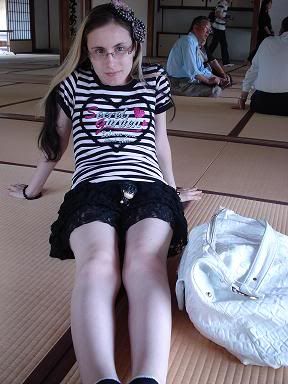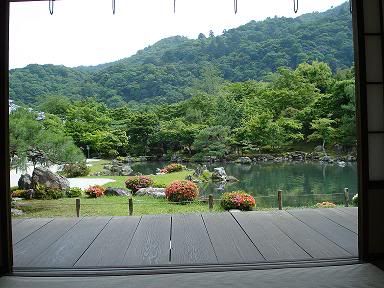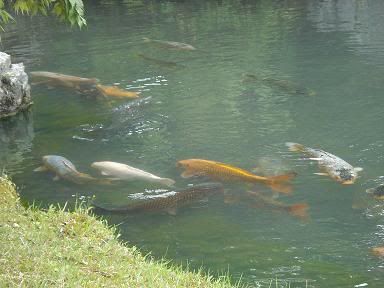 DAY 11, JUNE 7 2010→
Kobe
Unlike the other days, the day we went to Kobe was cooler & a bit rainy, which actually felt kind of good. The day wasn't really planned, we just picked out Kobe at last minute for some shopping. I ended up buying 2 more headbands because I have an addiction. We also had breakfast; not really fond of the pancakes in Japan. They're big, thick & yummy looking, but they're too hard & take the cake thing literally. I was sad. We stopped by 2 malls, & one of them had a whole floor of anime. Jean & I, of course, got stuck in the only yaoi store there picking out doujinshi for who knows how long (Code Geass for Jean, I think it might have been really, really odd if I asked if they had GacktJOB LOL). We then walked to Kobe's Harborland & ran into yet another mall where we did not buy anything except for extrememly yummy pork. There was also a really small amusement park with a ferris wheel, but we didn't go on it. I noticed Japan really likes ferris wheels.
Camwhoring a lot, sorry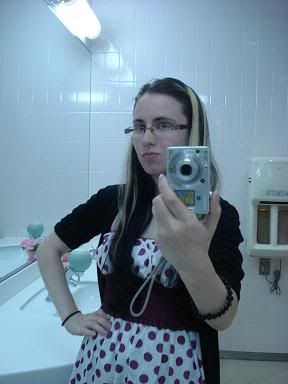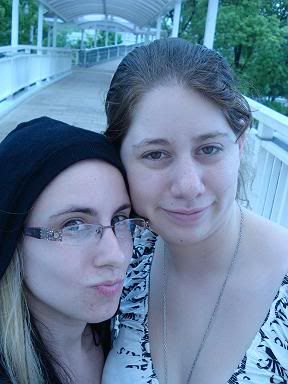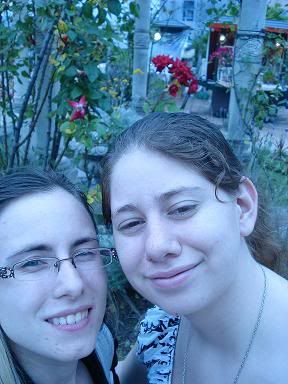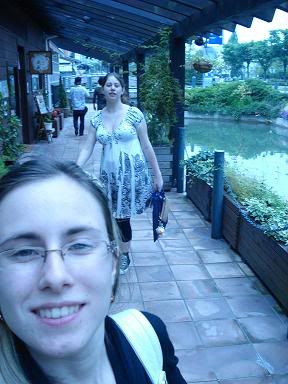 DAY 12, JUNE 8 2010→
Tokyo, Tokyo Tower
We left Osaka for Tokyo, our last & longest stop in Japan. We took the bullet train there, which was really cool & fast as hell. Once we got off the train, we got a little lost. Again. But people in Japan are extrememly helpful. One lady we asked help for went on her phone to get directions to our hotel & then walked us back into the train station & all the way to the right train. Once we got to our hotel, we went to go visit Tokyo Tower, which by the way, IS EXTREMELY TALL, if you didn't know this already. The only reason I'm saying that is because I was scared xD Yes, it was very high & took two elevators to get to the top. The view of the city was stunning, though. The first platform we went to was 150m high. Taking the second elevator up, it was 250m high. The tower also had a lot of shops & restaurants inside it, including a wax museum, a guiness museum, a playland, an aquarium, & even a tribute room to Michael Jackson.
Our hotel room was tiny haha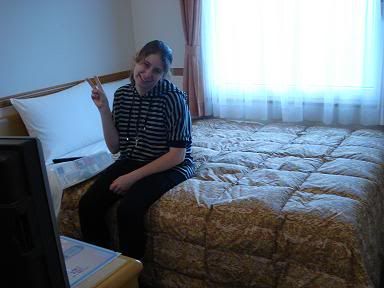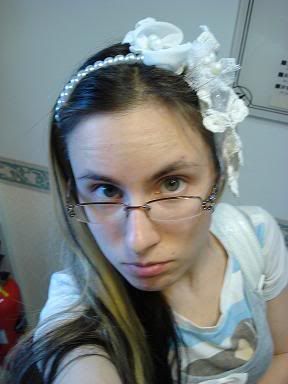 Camwhoring in the elevator, which we later found out, had cameras in lol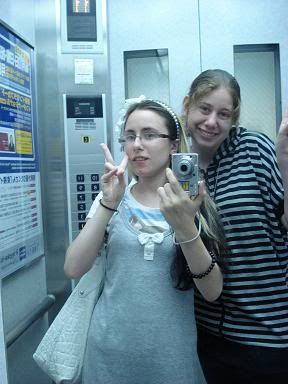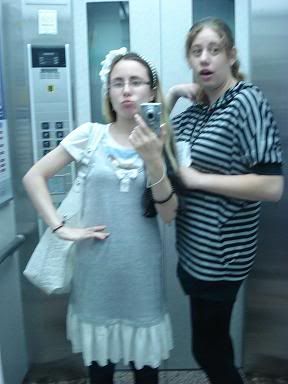 Tokyo Tower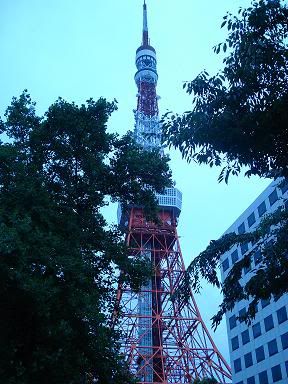 View from Tokyo Tower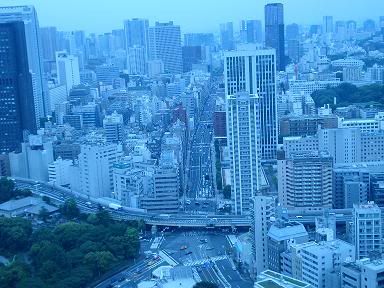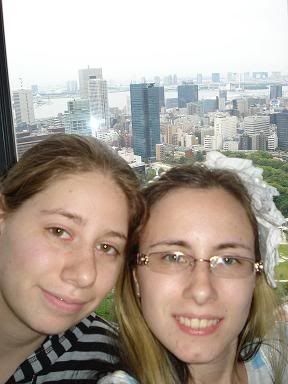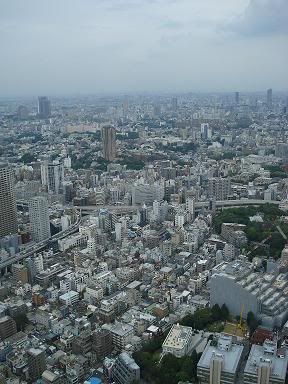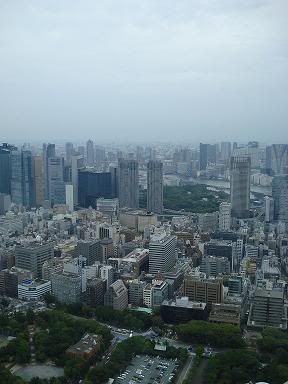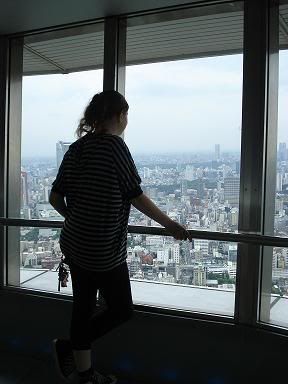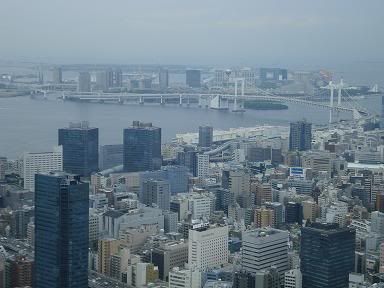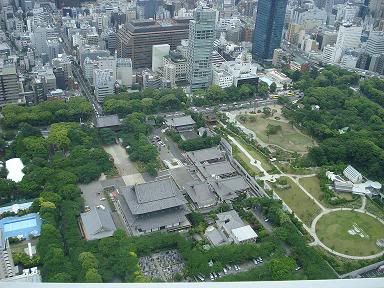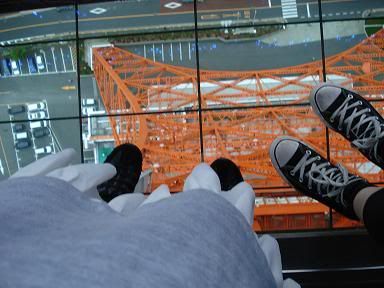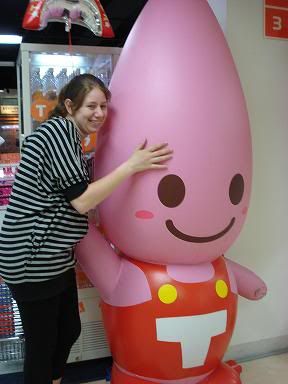 Tokyo Tower at night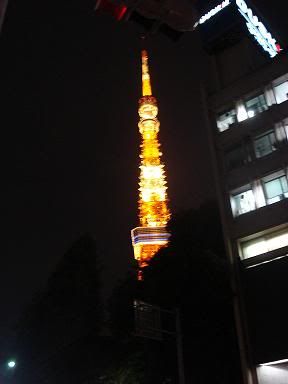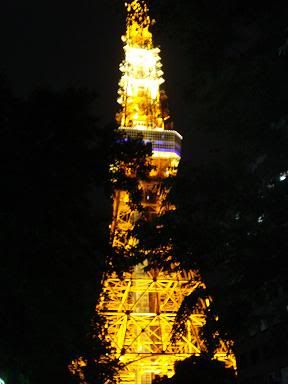 The bathroom in our hotel room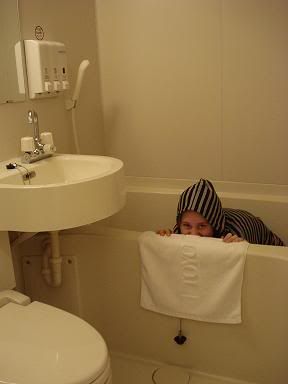 Zero & Yoshikitty aka Shot of the Egos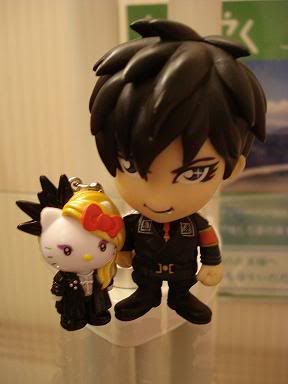 DAY 13, JUNE 9 2010→
Shibuya & Shinjuku
The (really early) morning was messed up for me. Around 1 in the morning or so, I woke up with really terrible cramps on my side & took a hot bath for about an hour until the pain went away, & Jean & I didn't fall back asleep until around 4. Somehow, we still managed to get up & I felt completely fine. We were planning to go to the Imperial Palace, but since the weather wasn't so great, we went to visit Shibuya & Shinjuku. We first went to Omotesando Hills, but the stores in that mall were not our speed & were extrememly expensive. We were having a little difficult for a while finding places to eat that accept our credit cards (we were running low & needed to save for Gackt), & once we finally did, we shopped around. We roamed around Tower Records for a little while before checking the crowded streets of Shibuya. We found a mall called 'Shibuya 109', which we ended up buying some clothes. I bought a shirt with a parfait & then ended up going to eat a parfair (Jean & I ate dessert before dinner a few times :X). Afterwards, we headed to Shinjuku, but got lost. Again xD We found mostly food places rather than shopping. Then Jean & I got lost in the middle of all the host & hostess clubs. There were a lot of hosts walking around the streets-- we got out of there quick xD
Ew this place ships You & Chacha :O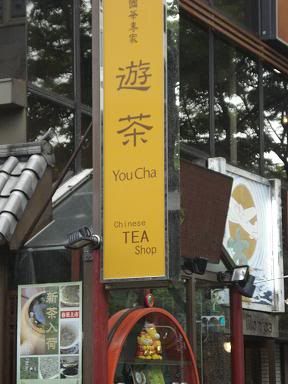 Shibuya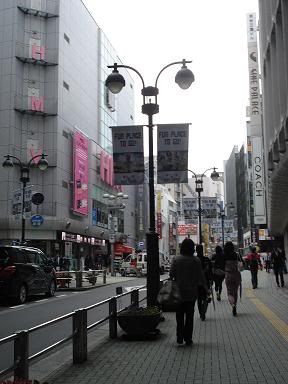 Shinjuku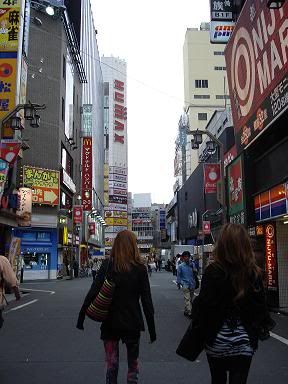 PART 1
PART 3
Gackt Concert
:

tired