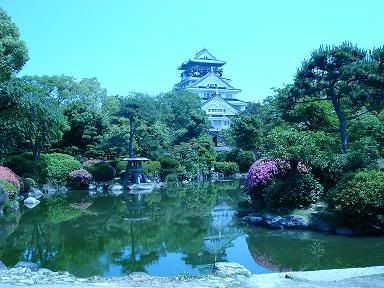 DAY 01, MAY 28 2010→
Narita Tokyo Airport to Fujiyoshida
Due to my terrible fear of planes, my night was terrible. I barely got any sleep the night before & being on a plane for 12 more hours, I didn't get a wink of sleep. Not only that, but we arrived in Japan at 2pm, a full day.
Stupid move on our part, we decided to stay in Fujiyoshida the first day instead of staying in Tokyo. From the airport, Fujiyoshia is about 4-5 hours away, which isn't bad. But if you're jetlagged, it was. Stepping inside Japan was scary at first- couldn't figure out all the trains & such right away, & the further we got away from Tokyo, the less people spoke English. Luckily, after hours of travelling, we did find someone who helped direct us to the hotel. Being as sleep deprived as I was, it was nerve-wracking & made me nervous because it got dark very early there. We arrived at the hotel around 8pm & collapsed to sleep once we got into the hotel. A train station staff member was even nice enough to walk us to our hotel-- we seemed that lost apparently ha.
Wasn't a very productive day, but the scenery was beautiful. So much greenery & mountains. Almost couldn't believe I was actually in Japan.
DAY 02, MAY 29 2010→
Fujiyoshida
Thanks to jetlag, we were all messed up. Jean & I both woke up around 3 in the morning, wide awake. Luckily, sometime that morning we were able to fall back asleep for a while, but our bodies were still pretty tired to explore around. The original plan was to go to Fuji-Q Highland, but we thought it was best to take it easy, so instead, we walked around the area. Fujiyoshida was rather chilly, which we weren't expecting, but being so close to Mt. Fuji, it was probably normal temperature in that area. We did find a couple of small shrines around the hotel, but the biggest one we visit was
Fuji Sengen Jinga
, which was big & beautiful & relaxing to walk around. We also saw a mini mall across the street from our hotel called Q-Sha. The most active we were was at the arcade at Q-Sha trying to win stuffed animals-- Japan's stuffed animals are insanely cute.
Getting around was difficult for the lack of English speakers. There were pretty much no restaurants near our hotel. We did eventually find a sushi restaurant & had some jou ebi & california rolls. Best california rolls on the damn planet.
We made the day end pretty early, physically exhausted. Though we couldn't understand it, Japanese tv is fun. We had no idea what the hell was going on, but we watched Pokemon & Detective Conan.
The little shrine near our hotel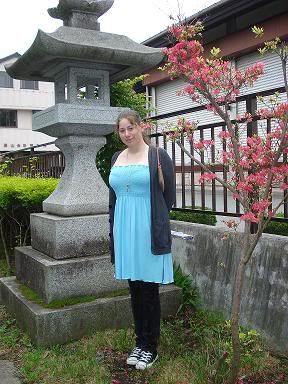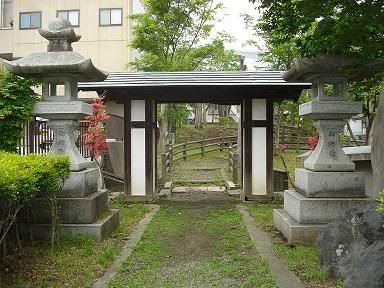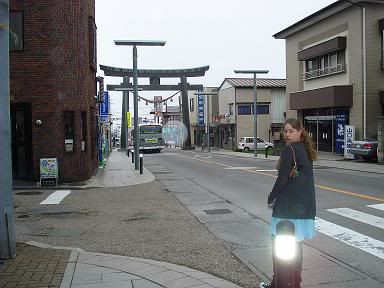 Leonardo DiCaprio was randomly on an advertisement. Needed a picture cause he's hot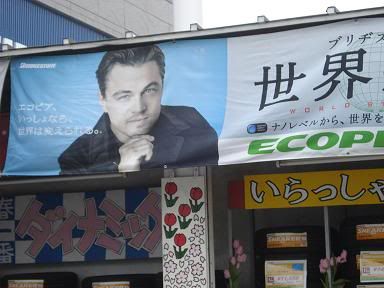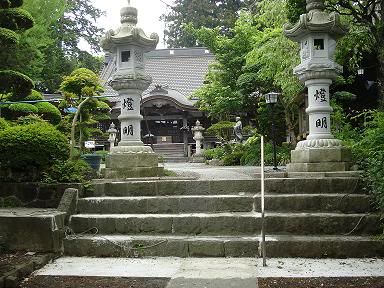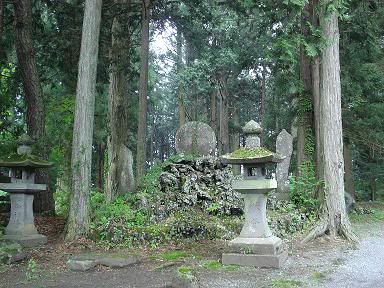 Fuji Sengen Jinga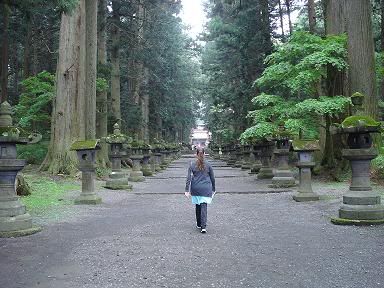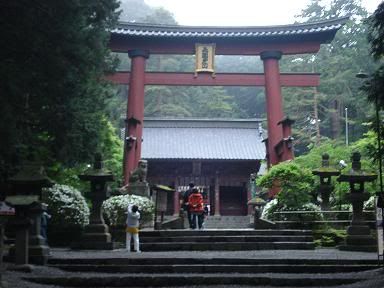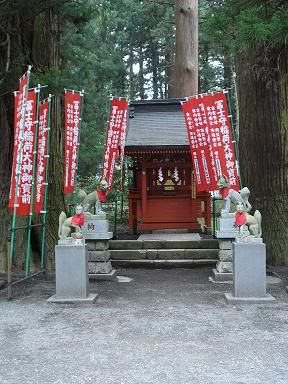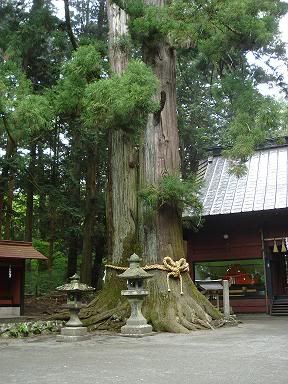 The vending machine right outside our hotel was selling Wonda Coffee :P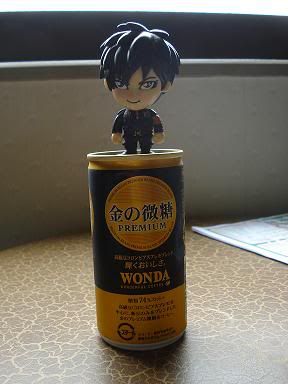 The hotel room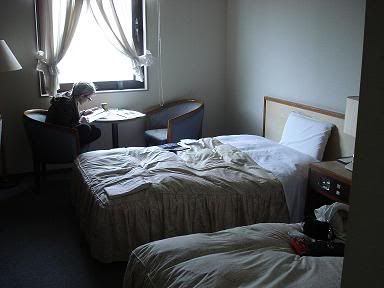 Look familiar? Unfortunately, Gackt was not there, darn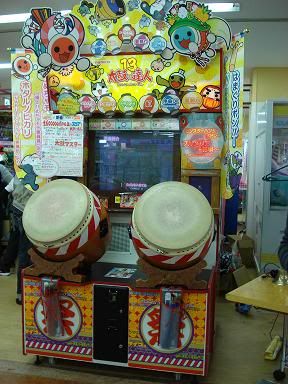 All our addictions in one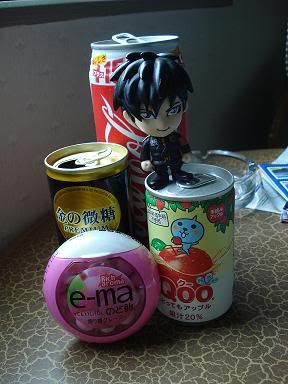 DAY 03, MAY 30 2010→
Fuji-Q Highland
Once again, the day was freezing, but it wasn't going to stop us from going to Fuji-Q Highland. We had quite a lot of fun here. The first ride we went on was
'Eejanaika'
, a rollercoaster I obviously underestimated. Not only does it go backwards, but the seats FUCKING SPIN YOU AROUND (youtube it, srsly). & guess what? Jean & I got the very back row. It was the craziest rollercoaster I have ever been on in my whole damn life. But I guess Japan is famous for having crazy ass rides, because all of them were crazy as hell. We decided to give ourselves a break from scary stuff & went on
'Panic Clock'
, which is pretty much the half moon, but spins & holds upside down. We lived a little more dangerous after that & went on
'Fujiyama'
, a rollercoaster that made it into Guiness Records for being the biggest rollercoaster yet. & guess what- IT WAS REALLY FUCKING BIG. I might as well just sat on a cloud. It was also really long & had like 5 huge ass throwing up stomach drops. Another break from rollercoasters, we went on
'Tondemina'
, which was a big spinning a swinging circle that you swear you're gonna fly right out of. Instead of trying to toss more Mt. Fuji cookies from our stomachs, we went on a small car ride track. Jean & I looked like big boobs on those little dinky cars, but it was the safest ride.
Now here comes the fun part--
The Haunted Hospital
. That is the last time I ever do something just because Gackt did it. Thanks to the night seeing lens, the Haunted Hospital didn't look as scary in Platinum Box. Walking through it in pitch blackness is quite a bit scarier. Or a lot scarier. We were in that damn Haunted Hospital for about 15 minutes. The part that sucked is, they separated the groups of people, so Jean & I were walking through it alone. But because I was a scared little bitch, we ran to catch up with the group before us. Turns out that they were just as bad & figured pushing the American chicks in front was a better idea (& 2 of them were dudes, come on now). At least they got a kick out of me, because screaming is the universal language, & I did a lot of it. The halls were long & dark, the rooms had scary ass dummies, & the actors fucking FOLLOWED US down the hall, so our group ran. Another group caught up with us & ended up going in front of us, THANK GOD. I was holding on to Jean for dear life in there. At least I wasn't the worst one there; one Japanese girl got so scared from one of the actors jumping out that she jumped on Jean, then jumped off Jean & onto me & nearly ripped my hair out. Once we got outside, she repeatedly appologized, & was probably embarrassed when she realized I was some random American chick & not her friend.
I am sad because Chacha was bravier in that damn Haunted Hospital than I was-- & that's SAD. Good thing Gackt didn't punch that actor like he wanted to-- there was a warning sign not to punch & kick the actors xD
The last thing we went on was the ferris wheel & made a recording (gotta get those up) before going back to the hotel. We were still pretty beat & froze our asses off.
Fuji-Q Highland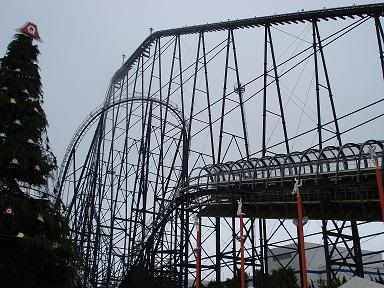 The fucking Haunted Hospital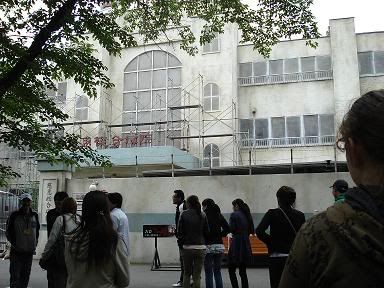 Zero's climbed Mt. Fuji, yay :D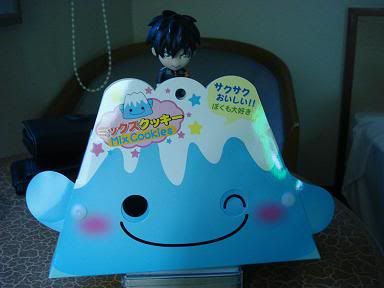 DAY 04, MAY 31 2010→
Fujiyoshida to Osaka
Not a very active day, fun-wise. It was mostly travelling & waiting. Before leaving, we THEN found all the restaurants in Fujiyoshida & ate breakfast there. Not only was that a bummer, but it was WARM, unlike the other days we were there. After eating & looking around some more, we left to go to Yokohama, another few hours from Fujiyoshida, to go to our overnight bus. The bus we were going on was a seven hour drive to Osaka. Unfortunate for us, our bus didn't leave until 11pm, & we got to Yokohama about.. 3pm. We ended up staying in a Starbucks for a few hours & then went to find some food, which wasn't very fun with all our heavy luggage. We got to where the bus was supposed to pick us up 3 hours ahead, the night was getting chilly & there was nowhere inside to stay, so we bummed it out on the sidewalk. Jean & I did make the most out of it, but it did get frustrating when our bus was the only bus that was thirty minutes late, so that was thirty minutes of freezing & being more cranky. Bright side is, did sleep the whole way there.
Breakfast omnomnom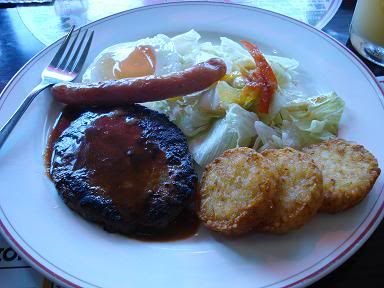 Random mountain that is not Mt. Fuji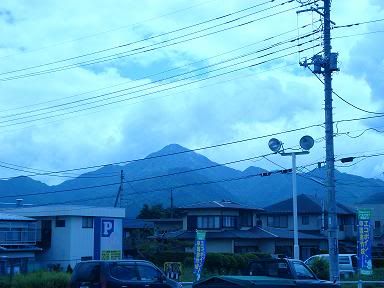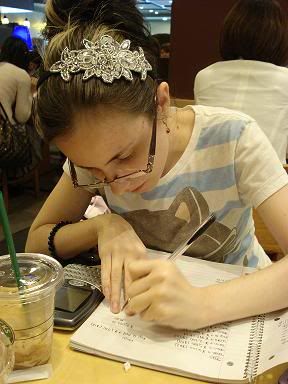 DAY 05, JUNE 1 2010→
Osaka, Namba Parks
The bus arrived in Osaka at 7am, which was perfect timing for us because we had a whole day & actually slept well. We did have trouble getting around the area again, & because people in Japan are so nice, one guy walked us all the way from the train station to our hotel. What sucked was that we got to the hotel TOO early & couldn't check in until the people that were in that room were out & the room was clean. We went out for breakfast & I had the most AMAZING meal of tonkatsu drowning in eggs & over rice. We did walk the area for a little bit after breakfast, but it was really hot & I got crampy & dehydrated, so we headed back to the hotel & were sitting there for a least 4 hours. Turns out the people that had our room before us were a bunch of rude ass male Americans (of course, make us American people look bad, guys) that were just saying rude things & were hungover that checked out 2 hours later than they were supposed to.
Once we got our room & showered, we headed out to
Namba Parks
, of course, getting lost on the way. The subway stations in Japan are insanely awesome. There's like underground malls in every single one. We even got lost in the station malls, which led me to buying the new issue of Fool's Mate with Gackt looking awesome (damn you, man). We did evenutally get to Namba parks after roaming around Tower Records for a bit. We didn't buy anything, but the structure of the mall itself is beautiful. There were 3 floors worth of restaurants, but you know what we ended up having for dinner-- fucking awesome waffles.
My absolutely amazing katsudon breakfast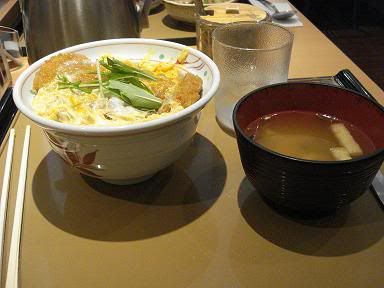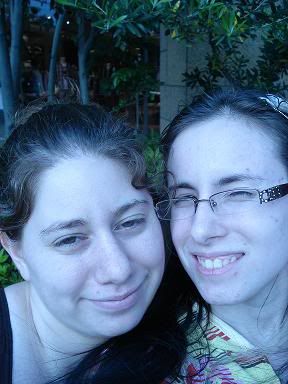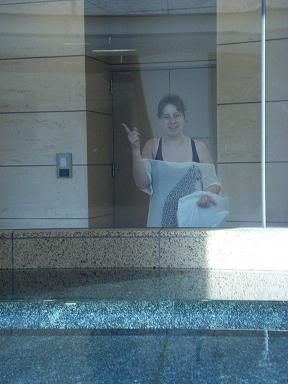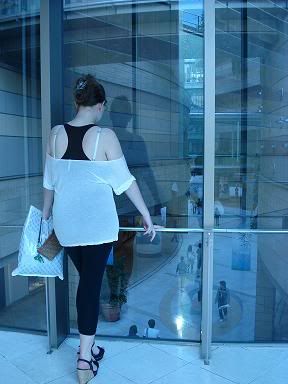 Beautiful Namba Parks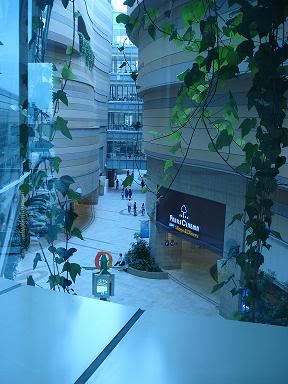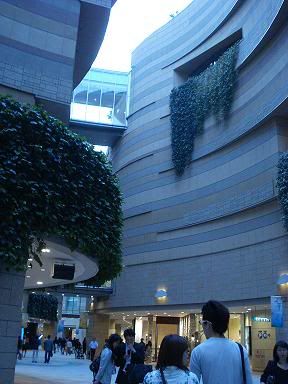 Waffle dinner of awesome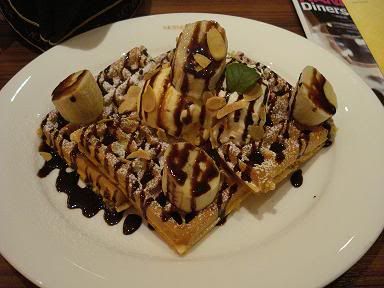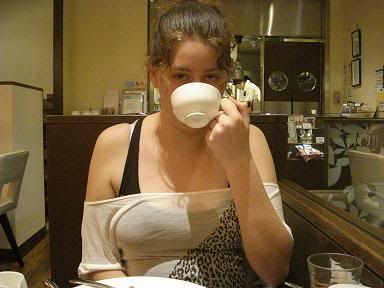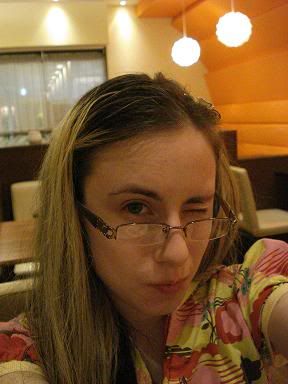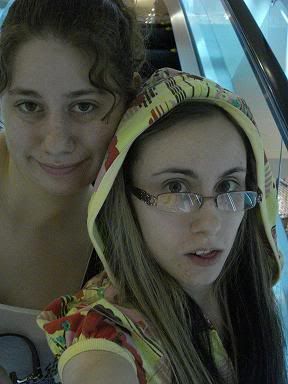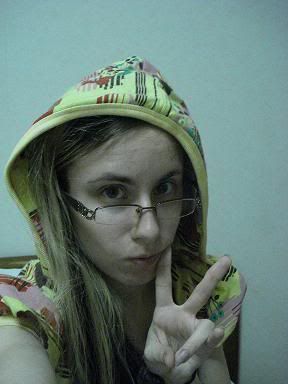 I don't have an obsession with Gackt, I swear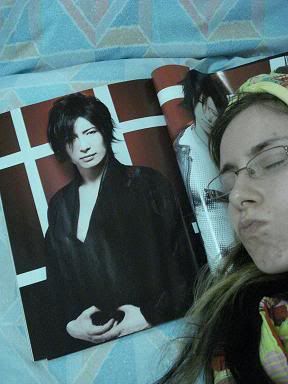 Our hotel room & how much Jean loved it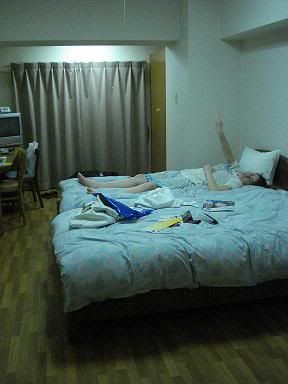 DAY 06, JUNE 2 2010→
Osaka Castle, Hep Five
The day was beautiful & warm & was the perfect day to go visit
Osaka Castle
. The castle is absolutely stunning & was the first castle I've ever really seen in person, so it was breathtaking. We walked in the parks & little shops around the castle before entering. The castle is now a museum with all history & displays about the castle's history. We also went on top of the castle & saw a gorgeous view. The parks were lovely & while walking through it, a group of high school boys stopped us & asked to take our picture. I don't know if they were amazed their were Americans around or what, but they didn't give us an answer & we declined (but one of them looked like You, CUTE).
Once we viewed enough of the gardens, castle & shops, we headed over to
HEP Five
, which is another mall. We got the idea while we were on top of Osaka Castle because we spotted the huge ferris wheel. Unlike Namba Parks, forshame, I caved in & bought 2 headbands because I am a headband addict. After shopping around the stores & having dinner, we decided to go on the ferris wheel, a very stupid idea on our half. If you look up HEP Five, you will find that the ferris wheel is very large & coming out of the mall from the 8th floor. Well, Jean is afraid of heights, & I found out at that moment I was too. & the ferris wheel's little carts were HANGING OVER the damn city- like 106m high over it. We also made a video on that ferris wheel, but half of it was me cowering in fear, which was hysterical for anyone watching, but not for us. After surviving, we treated ourselves to a strawberry parfait to make ourselves feel better.
P.S. Before bed, we saw T.O.P. on tv in Iris :P
Me: *trying to sleep*
Jean: *watching tv* Hey, there's a hot guy on tv. He kind of looks like T.O.P.... is that T.O.P.? Wait, that's T.O.P. killing people!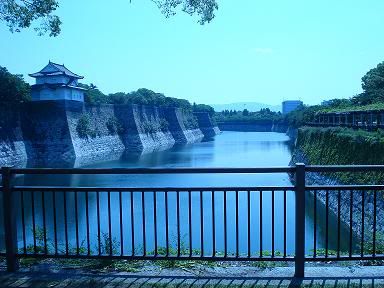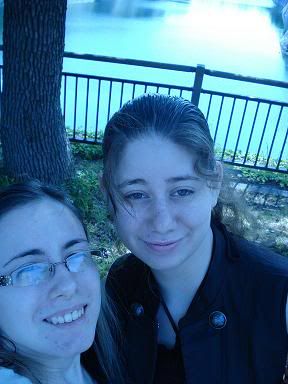 Osaka Castle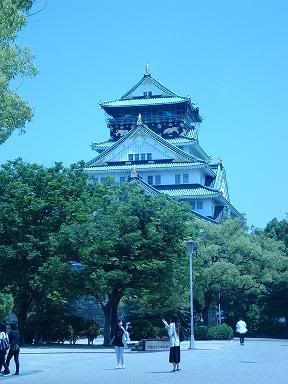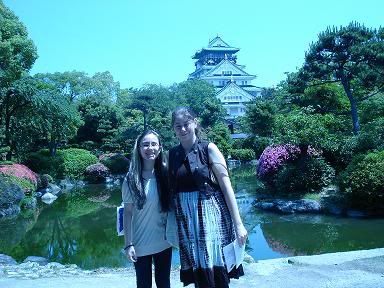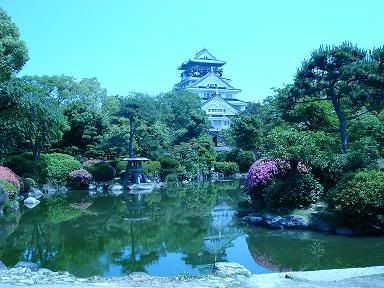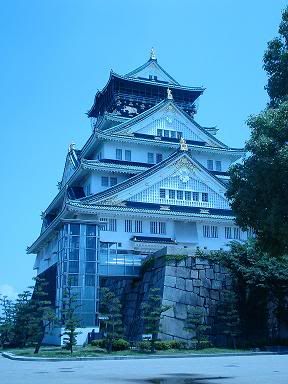 On top of Osaka Castle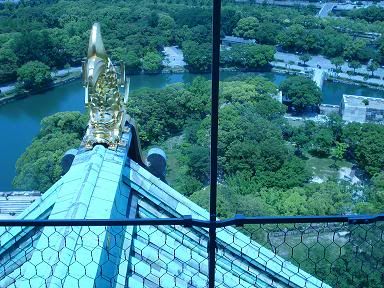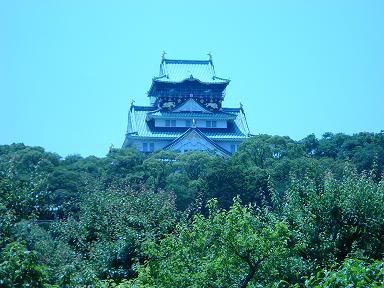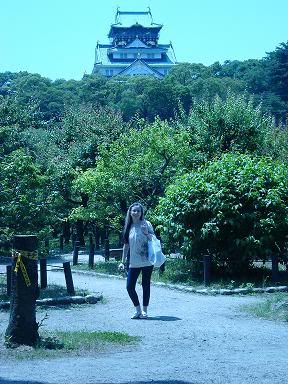 Dinner of eggs over rice & corquet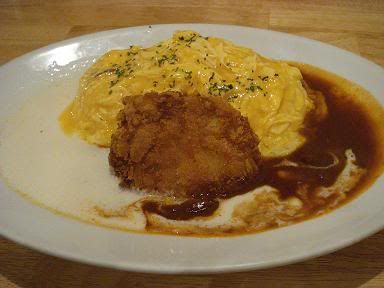 Our fearful shots on that very high, very scary ferris wheel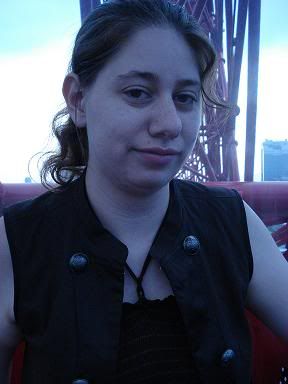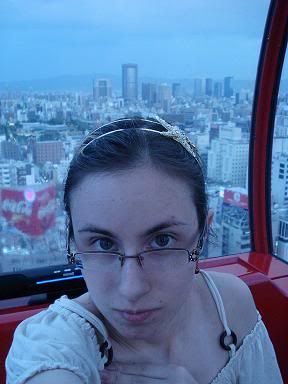 Our survival strawberry parfait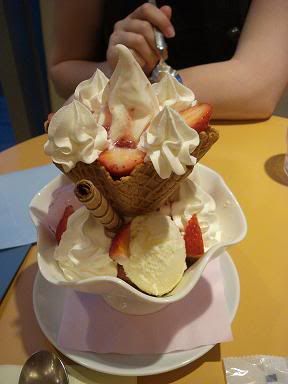 The whales hanging in HEP Five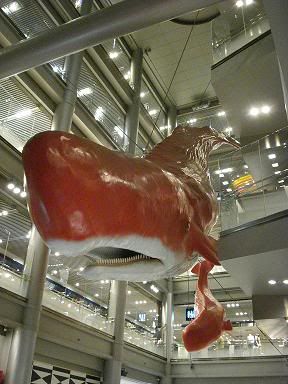 The ferris wheel coming out of HEP Five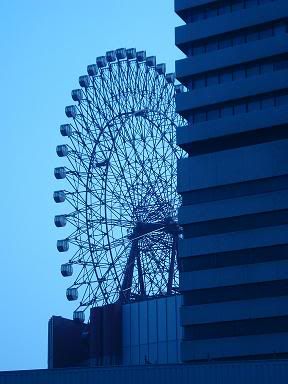 DAY 07, JUNE 3 2010→
Kyoto
We had wanted to visit many different parts of Kyoto, but this was the day we looked around the temples right in Kyoto. It was a really, REALLY hot day & we quickly got tired, especially since Osaka wore us out already. But we still managed to get around Kyoto. We visited quite a few,
Higashihonganji Temple
,
Nishihonganji Temple
,
Toji Temple
, & my favorite,
Kinkakuji Temple
, a.k.a.,
Golden Pavilion
. They're absolutely gorgeous to view in person, really surreal for someone who has been in New York all their life.
It was a very visual, beautiful day. Better said in photography than words.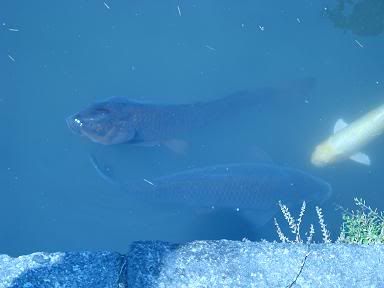 Higashihonganji Temple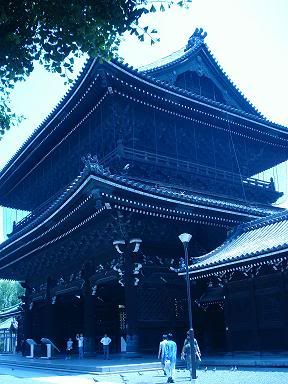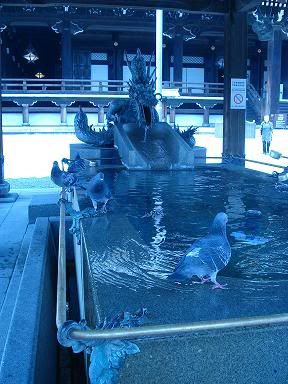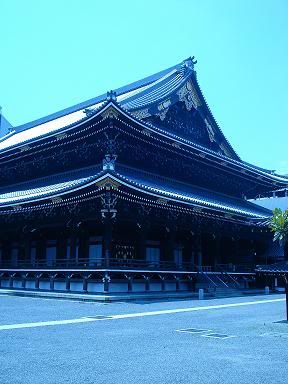 Toji Temple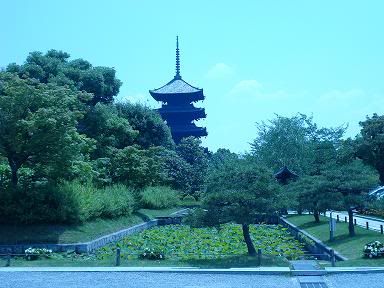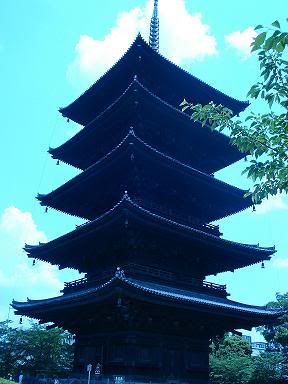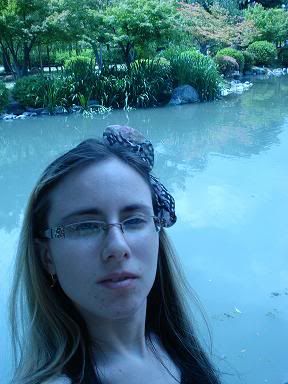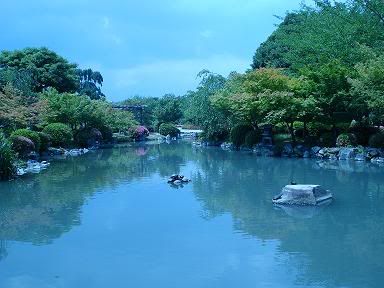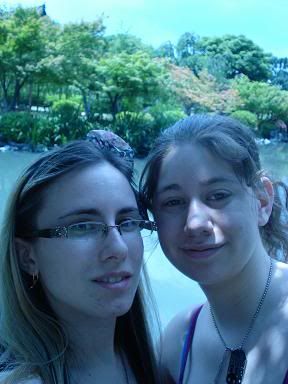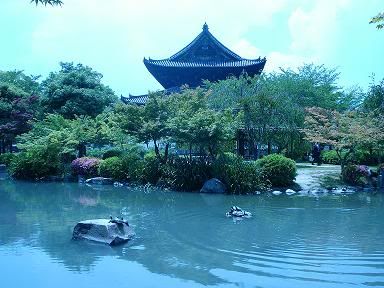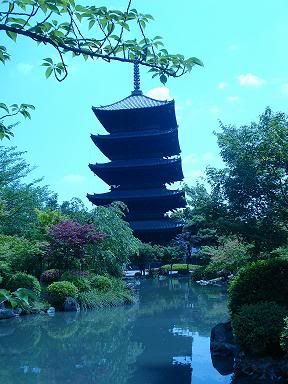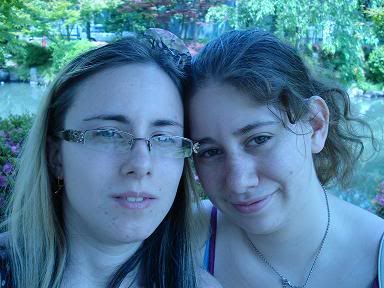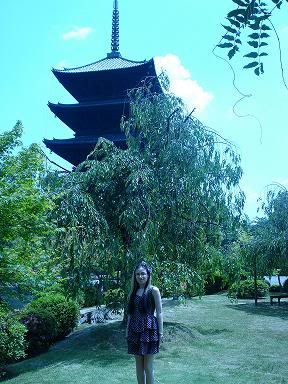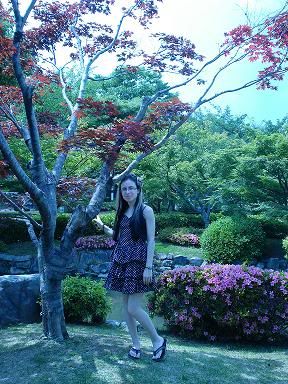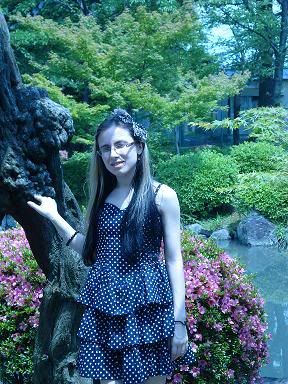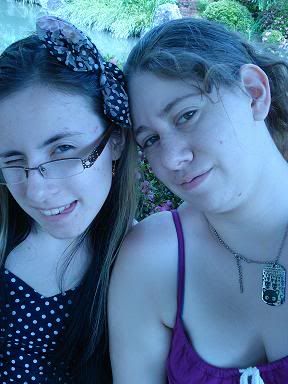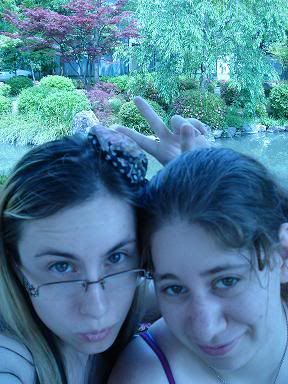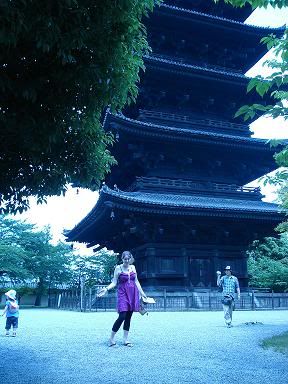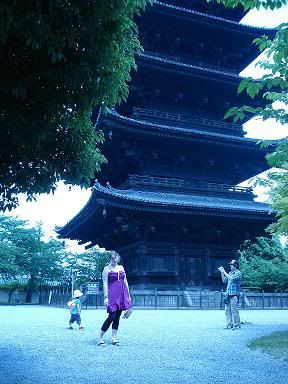 KFSHEEE!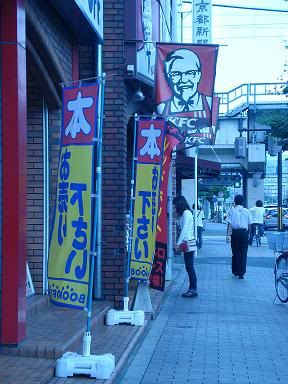 Kyoto Station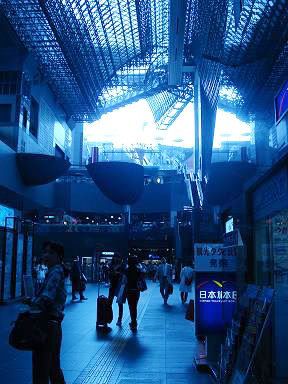 Amazing burger, yum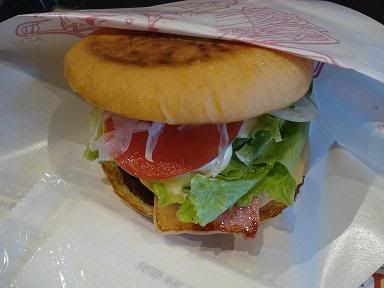 Kinkakuji Temple, Golden Pavilion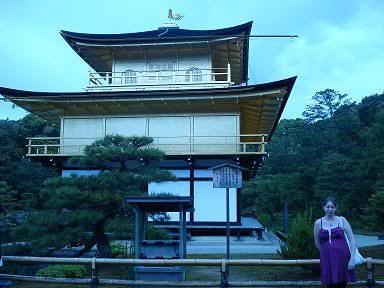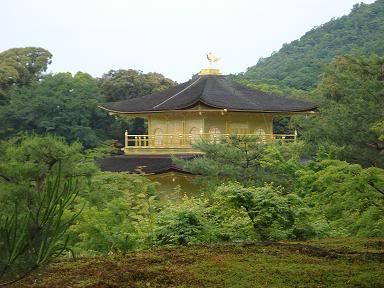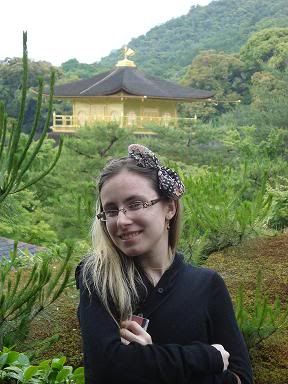 Jean & I being bored in our hotel room, obviously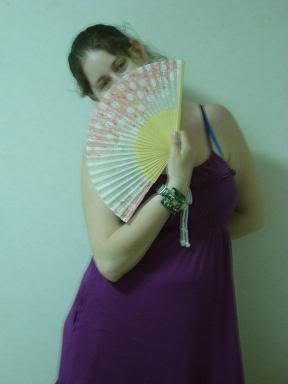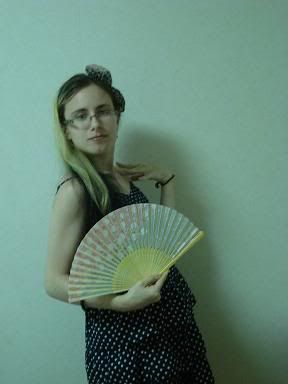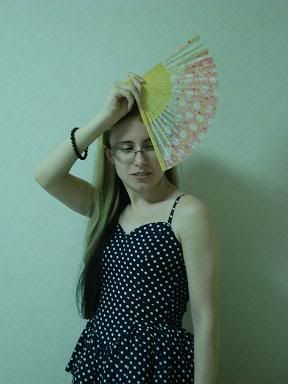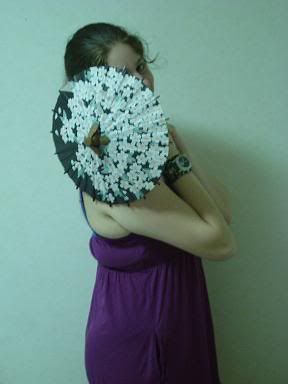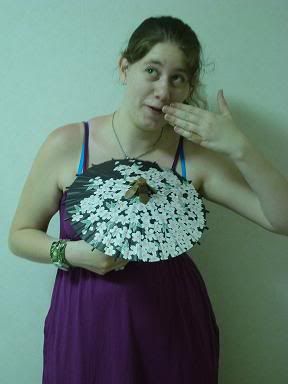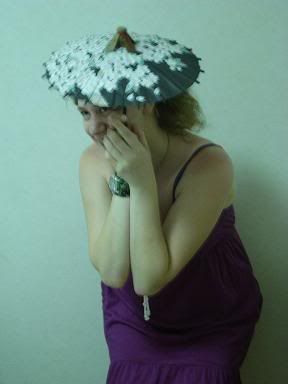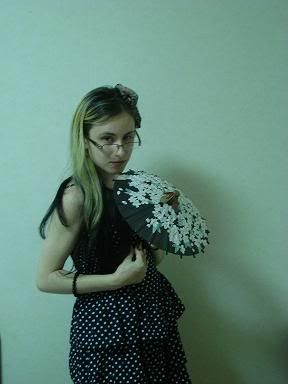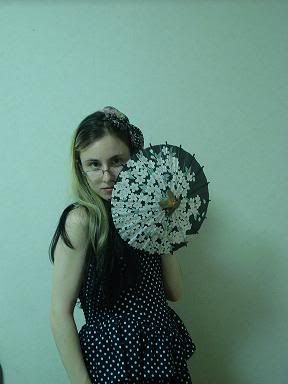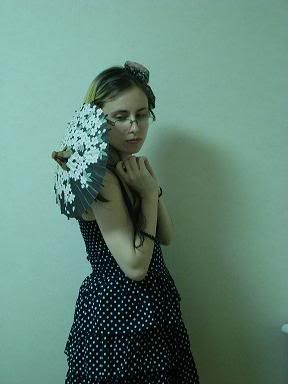 PART 2
PART 3
Gackt Concert
:

sore
: Ghost - Gackt